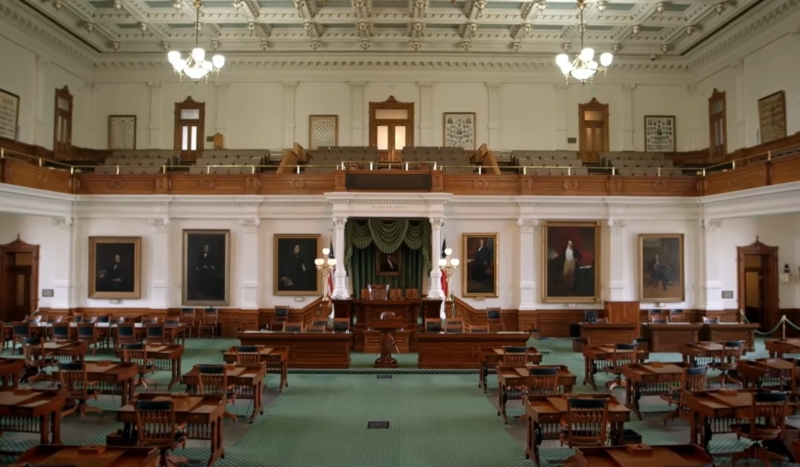 CV NEWS FEED // The Texas Senate has passed legislation to ban Critical Race Theory (CRT) from public and charter schools in the Lone Star State.
The bill now heads to Gov. Greg Abbott's (R-TX) desk. Abbott is considered likely to sign it into law.
The legislation would forbid employees "in any state agency, school district, campus, open-enrollment charter school, or school administration" to "require, or make part of a course" a number of concepts promoted by CRT, including the following:
one race or sex is inherently superior to another race or sex

an individual, by virtue of his or her race or sex, is inherently racist, sexist, or oppressive, whether consciously or unconsciously;

an individual, by virtue of his or her race or sex, bears responsibility for actions committed in the past by other members of the same race or sex; 

meritocracy or traits such as a hard work ethic are racist or sexist, or were created by … members of a particular race to oppress members of another race.
The Texas Senate move comes amid a national reckoning with CRT, which many voters and elected officials believe promotes hatred, racial resentments, and other negative effects, especially when introduced to children.
Parents seem especially opposed to CRT entering their children's curricula. One outraged parent's story was compelling enough to be repeated by an elected official on the Tennessee Senate floor during a debate on the topic: A traumatized seven-year-old girl returned home from school and asked her mother if she was really racist because she was white.
Families have also been resisting CRT at the local level. As CatholicVote recently reported:
Voters in Southlake, TX, revolted against a plan to implement critical race theory in local school curricula, winning several seats with as much as just over 70% of the vote. Republicans captured two city council seats, the mayor's seat, and two school board positions, gaining control of the Carroll Independent School District. Voter turnout was three times larger than past local elections according to NBC News, which reported: "In the end, the contest was not close."
A number of states, including Arkansas and Idaho, have already banned CRT from public schools, while officials in other states, such as Tennessee and Montana, are making efforts to do the same.
The Biden administration recently proposed a new rule that would promote CRT in public education via strategic government grant offers to compliant schools and districts.
CatholicVote launched a campaign calling on concerned voters to make public comments against the proposal. At the deadline for public comment, CatholicVote respondents made up approximately 20% of the nation's commenters.