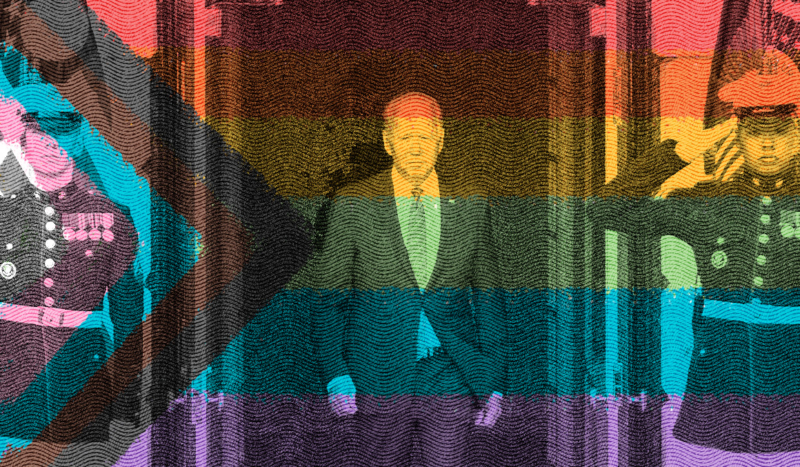 CV NEWS FEED // Despite failing its annual audit for the sixth consecutive year, the Biden administration's Department of Defense (DoD) plans to spend hundreds of millions in taxpayer dollars on "diversity" initiatives.
Per The Daily Wire's Spencer Lindquist, the Pentagon "could drop nearly $270 million in taxpayer funds to further the diversity, equity, inclusion, and accessibility (DEI) agenda from fiscal years 2022 to 2024."
Lindquist wrote that the department
has scaled up its spending on DEIA in the past three years, jumping from $68 million in fiscal year 2022 to $86.5 million in fiscal year 2023. But the figure surged another $28.2 million to $114.7 million in the department's initial request for fiscal year 2024.
He indicated that it is presently unclear which programs the Pentagon plans to use its 2024 "diversity" allotment on, but he described how the spending was allocated this and last year:
The $68 million dedicated to DEIA programs in fiscal year 2022 was earmarked for the Department of the Air Force, with the intention of increasing "training programs and diversity and inclusion initiatives," with a portion of the funds going to "unconscious bias diversity training" as well as "increasing aviation scholarships for underrepresented universities Reserve Officers' Training Corps cadets."

Meanwhile, the $86.5 million sum in 2023 went towards "dedicated diversity and inclusion activities," going on to say that the DOD is "investing in a number of programs and initiatives aimed at furthering DEIA, and incorporating DEIA values, objectives, and considerations in how we do business and execute our missions."
The news comes only days after it was announced that the Pentagon failed its yearly audit for the sixth time in a row. As The Hill noted, auditors "found that half of the [DoD's] assets can't be accounted for."
Last week, Lindquist broke the story of the National Security Agency (NSA) compiling a 34-page glossary of hundreds of DEI terms.
"[The glossary] blames 'White Europeans' for 'settler colonialism,' attacks 'white fragility,' and warns of "transmisogyny," he wrote on X (formerly Twitter) last Wednesday.
These are just the latest examples of how far-left ideology has permeated the ranks of the Biden administration's Pentagon. As CatholicVote previously reported:

In the summer, the Department of Defense attempted to replace the pronouns "himself" and "herself" with "themself" in awards given to military personnel. After weeks of extensive criticism from veterans, the Pentagon reversed the unusual new policy.