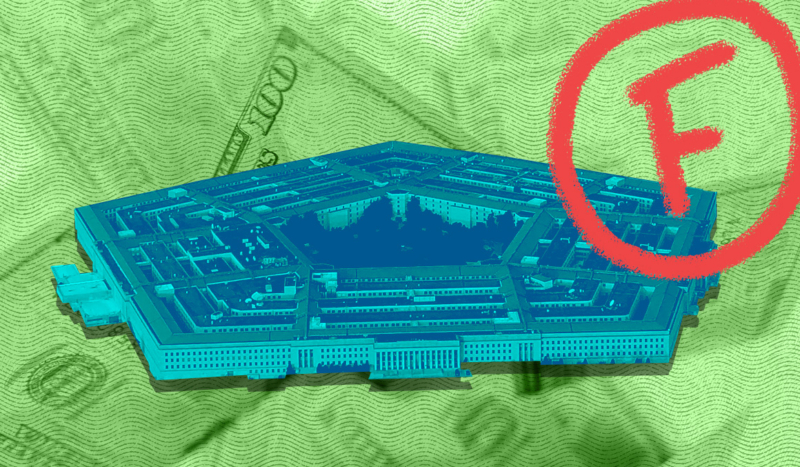 CV NEWS FEED // For the sixth year in a row, the Pentagon failed its annual audit.
The auditors "found that half of [Department of Defense's (DoD)] assets can't be accounted for," according to The Hill.
"This was not a surprise," said Michael J. McCord, the Biden administration's Comptroller of the DoD, in a Wednesday press briefing.
He later acknowledged that the "audit is ultimately a pass-fail kind of metric with the public."
"We still believe that we have seen signs of progress that are going to get us more favorable in the future," McCord stated.
"Auditing the department's $3.8 trillion in assets and $4 trillion in liabilities is a massive undertaking," the comptroller added. "But the improvements and changes we are making every day as a result of these audits positively affect every soldier, sailor, airman, Marine, guardian and [DoD] civilian."
Per the DoD's website, McCord advises the Defense Secretary on "all budgetary and financial matters" and is "responsible for development and execution of annual defense budgets."
He served in the same role during the latter two-and-a-half years of the Obama administration.
According to the military newspaper Stars and Stripes, "hundreds of independent auditors examine the Pentagon's books each year to determine whether it can account for the money it's given and how effectively the military is spending it."
The Daily Wire's Leif Le Mahieu wrote that the "news comes after the U.S. sent billions of dollars in military aid to Ukraine and official reports that the DoD had not been able to track all of the weapons and military equipment it had sent to the country."
"Since the war between Russia and Ukraine began, Congress has approved $113 billion for Ukraine, with much of that coming in the form of military aid," continued Le Mahieu. "Lawmakers are also planning on sending billions in military aid to Israel amid its war with Hamas but the House and Senate have yet to both approve any aid packages including funding for Israel."
Members of Congress torched the Pentagon for failing to properly manage its finances.
"DOD's inability to adequately track assets risks our military readiness and represents a flagrant disregard for taxpayer funds, even as it receives nearly a trillion dollars annually," Republicans on the House Oversight Committee stated Thursday morning.
Oversight Committee member Rep. Andy Biggs, R-AZ, appeared to go a step further.
"$3.8 trillion vanished into thin air," he wrote later in the day. "Any other organization would face consequences."
Sen. Rand Paul, R-KY, stated on X that the failed audit "couldn't make it clearer that we need accountability & transparency."
"It's time to independently #AuditthePentagon," he wrote. "No institution is above scrutiny, especially the DoD w/ the largest budget of ANY fed agency."
In June, Paul joined Sens. Bernie Sanders, I-VT, and Chuck Grassley, R-IA, to introduce the "Audit the Pentagon Act of 2023." According to a press release from Paul's office, the bill "would require any DOD component that fails to complete a clean audit opinion to return 1 percent of its budget to the Treasury for deficit reduction."

Two months earlier, a similarly ideologically diverse coalition of Biggs, Rep. Barbara Lee, D-CA, Rep. Michael Burgess, R-TX, and Rep. Mark Pocan, D-WI, introduced the House version of the bipartisan legislation.