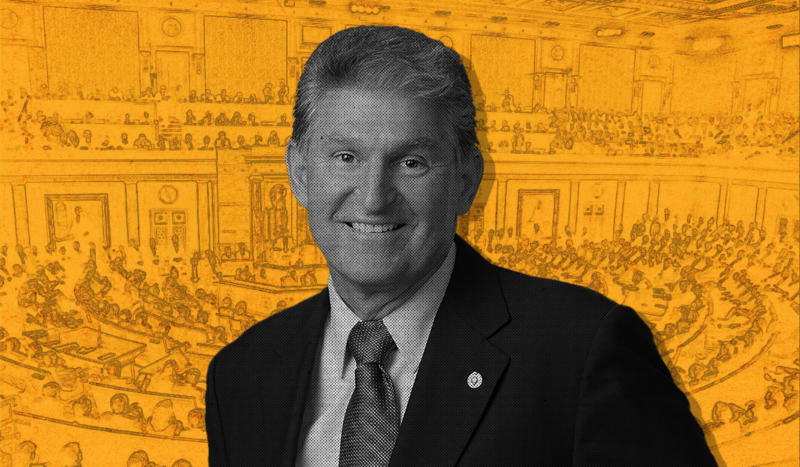 CV NEWS FEED // Sen. Joe Manchin, D-WV, announced Thursday that he will not seek re-election to the Senate in 2024.
"I believe in my heart of hearts that I have accomplished what I set out to do for West Virginia," said the senator in a video statement.
"I have made one of the toughest decisions of my life and decided that I will not be running for re-election to the United States Senate," he continued, ending months of speculation over his political future.
"But what I will be doing is traveling the country and speaking out to see if there is an interest in creating a movement to mobilize the middle and bring Americans together," he said.
In his statement, the senator thanked his constituents and described how he was first inspired to run for political office. He also criticized the present state of partisan politics in the country.
"Every incentive in Washington is designed to make our politics extreme," he said. "The growing divide between Democrats and Republicans is paralyzing Congress and worsening our nation's problems. The majority of Americans are just plain worn out."
Manchin was first elected to the Senate in 2010 following his victory in a special election. He served as Governor of West Virginia from 2005 to 2010.
The Associated Press (AP) reported that his "decision to retire severely hampers Democratic hopes of holding on to the coal country seat."
"For the last few years, Manchin has been the only Democrat elected to statewide office in West Virginia," the AP added.
Al Weaver of The Hill pointed out that the senator "had long been considered the most vulnerable Senate Democrat on the map heading into 2024 and was, until Thursday, the lone Democratic incumbent who hadn't made his 2024 plans public."
West Virginia is one of the most Republican states in the country. President Donald Trump carried it by a whopping 39% in 2020 and 42% in 2016.
With Manchin out of the running, Republicans are essentially a lock to pick up his Senate seat. Popular West Virginia Gov. Jim Justice is currently the front-runner to win the Republican nomination, but he first has to win a primary contest against Rep. Alex Mooney, R-WV.
Upon announcing his retirement from the Senate, Manchin did not appear to confirm nor deny speculation that he was planning to enter the 2024 Presidential Election.
Some of his recent statements indicate that he may still entertain the possibility.
"The people haven't been able to speak yet," he said regarding the state of the race for president in a Thursday interview with CNBC. "The parties, basically the Democratic and Republican parties, might be set on where they're going, and who they think is going to be the representative, but the people haven't spoken up yet."
In the past few months, reports have circulated that the senator may be considering a bid for the White House under the centrist "No Labels" banner.
"I've never been in any race I've ever spoiled," Manchin said in July at a New Hampshire forum for political moderates. "I've been in races to win. And if I get in a race, I'm going to win."
The following month, Manchin said that he would "think very seriously" about leaving the Democratic Party and registering as an Independent.
However, as of Thursday evening, he remains a Democrat.
Manchin is considered by many political observers to be one of the few true moderates or centrists in either house of Congress. In recent years, he has often been viewed as a crucial swing vote in the Senate.
A 2021 op-ed in a West Virginia newspaper stated that the senator is "something of a wild card, and there's a sense that he enjoys it."
In August, CatholicVote reported on Manchin's unorthodox Senate tenure:
A self-professed Catholic, Manchin is currently the only person in the one-and-a-half-year history of CatholicVote's Heroes and Zeroes to be named both a "hero" and a "zero." On top of this, he received this distinction within a three-month span last year as a "hero" of February 2022 and a "zero" of May 2022.

The senator holds a "C" rating from the Catholic Accountability Project, indicating his truly mixed voting record.

While he voted for the Born-Alive Abortion Survivors Protection Act, the right for churches to stay open during COVID restrictions, no men in women's sports, and penalties for late-term abortions, he also voted for the confirmation of Secretary Xavier Becerra, the so-called "Respect for Marriage Act" (widely called the "Disrespect for Marriage Act" by its critics), and to revive the pro-abortion "Equal Rights Amendment."