CatholicVote is committed to holding self-professed Catholic leaders and institutions to the standards of Church teaching. That's what our Catholic Accountability Project is all about.
You deserve to know exactly where our Catholic leaders stand – both the heroes who are standing up for the truth and the "zeroes" who cause grave scandal by their words and actions.
Every month, we will hold these Catholics accountable – and praise them when they deserve it.
But we also ask that you pray for all Catholics in the public square, heroes and zeroes alike.
---
HEROES
Posthumous Valor Award
Sadly, this month the Catholic world unexpectedly bade farewell to another valiant soul.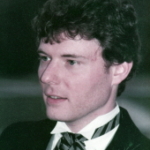 Brian Duggan, executive director of Human Life Action, worked tirelessly behind the scenes of the American pro-life movement for decades. Through his legal scholarship and rhetorical skills – and in partnership with his wife, Helen Alvare – he helped lay a foundation for a post-Roe world where Catholics can stand up for and craft strong pro-life laws. Brian died suddenly on May 3, 2022. May he rest in peace.
---
HERO 1: Archbishop Salvatore Cordileone of San Francisco
On May 20, Archbishop Salvatore Cordileone of San Francisco sent a letter to House Speaker Nancy Pelosi informing her that her unyielding public support for abortion on demand with no exceptions placed her outside of communion with the Church. Her obstinacy left him with no alternative but to bar her from Holy Communion in her home archdiocese.
Judgments like this are a grave responsibility of the bishops of the Church. Reprimands of public leaders who defy Church teaching are few and far between – and the persecution and slander Cordileone has suffered since the announcement is one indication why. It takes a brave soul to do the right thing and face the rage of deceived souls.  
In Italian, Cordileone's last name means "Heart of a Lion." He lived up to that name when he pointed out:
It is souls that are at stake, not elections. Lost sheep are to be lovingly called to return to the fold, not angrily denounced in the way that would imitate so much of the animosity of our political culture.
In support of the archbishop, CatholicVote is running a petition pledging our prayers. If you haven't done so already, add your name today!
Sign to Show Your Support for Archbishop Cordileone
HERO(ES) 2: The Bishops Who Backed The Lion
Cordileone's action required courage, but so, too, did the actions of each of these shepherds. They would not let Cordileone stand alone. They ignored the media voices and offered their fraternal support to a brave bishop.
You can find an updated list with the best quotes from these brave leaders here.
Archbishop Joseph Fred Naumann, Archdiocese of Kansas City, KS
Bishop Donald Hying, Diocese of Madison, WI
Archbishop Samuel Aquila, Archdiocese of Denver, CO
Bishop Joseph Strickland, Diocese of Tyler, TX
Bishop James Conley, Diocese of Lincoln, NE
Bishop Robert Vasa, Diocese of Santa Rosa, CA
Bishop Michael C. Barber, SJ, Diocese of Oakland, CA
Archbishop Paul S. Coakley, Archdiocese of Oklahoma City, OK
Bishop Thomas Paprocki, Diocese of Springfield, IL
Bishop David Ricken, Diocese of Green Bay, WI
Bishop Liam Cary, Diocese of Baker, OR
Bishop Thomas Daly, Diocese of Spokane, WA
Bishop Michael F. Olson, Diocese of Fort Worth, TX
Bishop James S. Wall, Diocese of Gallup, NM
Bishop Emeritus Michael D. Pfeifer, OMI, Diocese of San Angelo, TX
Bishop Michael Burbidge, Diocese of Arlington, VA
Bishop Thomas Tobin, Diocese of Providence, RI
Archbishop Alexander Sample, Archdiocese of Portland, OR
HERO 3: Governor Pete Ricketts of Nebraska
Following this month's Dobbs leak, Catholic Gov. Pete Ricketts of Nebraska announced he would push for a total ban on all abortions in his state once the ruling becomes official. He plans to call a special legislative session if Roe vs. Wade is overturned. 
His remarks came in response to the Nebraska legislature's failure – by only two votes – to pass a pro-life "trigger law," which would have automatically banned all abortions as soon as the federal abortion mandate became null. 
When pressed by CNN's Dana Bush on his views, the governor steadfastly proclaimed that no matter how children are conceived, "They're babies, yes. They're still babies."
TWO-FACE
a new category: You never know which way the winds will blow…
Senator Joe Manchin, D-WV
Sen. Manchin has previously earned our CatholicVote "Hero" award, but this month he proved he's still struggling to live his faith in public life. 
Following the Dobbs leak, Senate Majority Leader Chuck Schumer forced a vote on the "Abortion on Demand" bill. Sen. Manchin bravely stood against his party and refused to support the bill – for the second time this year. But in the same breath he stated he would support codifying abortion into federal law if the bill had been "more narrow." 
Manchin has completely missed the point this time around: abortion is evil no matter how it's packaged.
ZEROES
ZERO 1: House Speaker Nancy Pelosi, D-CA
Even before Archbishop Cordileone's letter, Pelosi made this month's "Zeroes" list for buckling down on so-called "abortion rights" following the Dobbs leak. She blasted Justice Samuel Alito's draft opinion overturning Roe, calling it "an abomination" in a joint statement with Sen. Chuck Schumer. She also called for private companies to provide travel for abortions should Roe be struck down, and warned that the decision would lead to the end of "gay marriage" and contraception. 
After being barred from Holy Communion, instead of meeting with her archbishop and reconsidering the scandal of her public career, she was seen receiving the Eucharist at Mass in Washington, DC. 
She also appeared on MSNBC's "Morning Joe," where she lashed out at Cordileone for his opposition to the LGBTQ agenda, and made clear her opposition to all Catholics who hold to the Church's teachings on sex and marriage.
"This isn't just about terminating a pregnancy," she said. "These same people are against contraception, family planning, in vitro fertilization… it's a blanket thing." 
Yes, Speaker Pelosi. It is a blanket thing – called "natural law."
Zero 2: Senator Bob Casey, D-PA
The Dobbs leak brought out the true colors of many Catholics this month. Self-described "pro-life Democrat" Bob Casey reacted by voting for the radical pro-abortion bill that Sen. Schumer brought to the floor – and which failed for the second time this year.
Sen. Casey made the "Zeroes" list in February for betraying the memory of his father – a true pro-life Democrat. Doubling down now is doubly shameful.
To him and all the self-professed Catholic Democrats who persisted in supporting this iniquitous bill – shame on you.
Mark Kelly, D-AZ
Alex Padilla, D-CA
Dick Durbin, D-IL
Ed Markey, D-MA
Catherine Cortez Masto, D-NV
Bob Menendez, D-NJ
Kirsten Gillibrand, D-NY
Jack Reed, D-RI
Patrick Leahy, D-VT
Tim Kaine, D-VA
Maria Cantwell, D-WA
Patty Murray, D-WA
Ben Ray Luján, D-NM
Zero 3: Congressman Tim Ryan, D-OH
Like Bob Casey, Rep. Tim Ryan used to call himself a "pro-life Democrat." Now his enthusiasm for abortion "rights" knows no bounds. When Bret Baier asked him if he supported any restrictions on abortion, Tim Ryan couldn't name one. He loudly endorsed Sen. Chuck Schumer's "Abortion on Demand" bill, which would mandate abortion throughout pregnancy up until the moment of birth.
How far to fall.