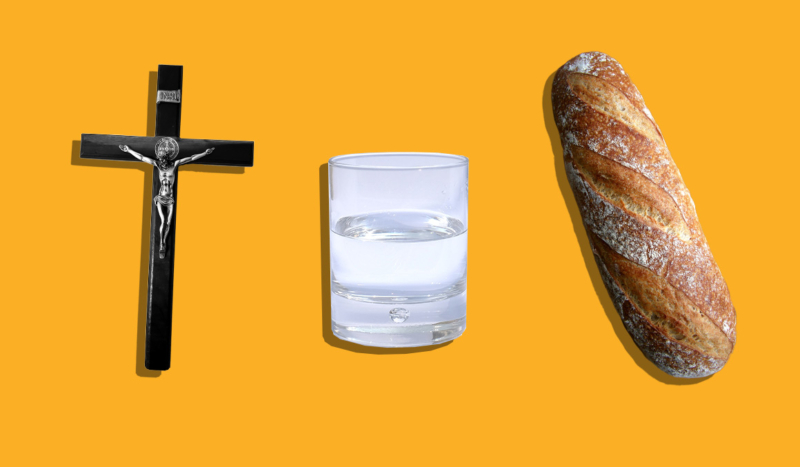 CV NEWS FEED // Pope Francis on Wednesday called for October 27 to be a second day of prayer and fasting since the devastating Israel-Hamas War broke out earlier this month.
According to the United Nations, over 4,200 people have been killed and over one million have been displaced by the gruesome conflict in just a week and a half. 
"I have decided to call for a day of fasting and prayer on Friday, Oct. 27," the pope said at the end of a general audience.
Francis called the designated day "a day of penance to which I invite sisters and brothers of the various Christian denominations, those belonging to other religions, and all those who have at heart the cause of peace in the world, to join in as they see fit."
The pontiff has also planned a vigil that evening in St. Peter's Square, which he described as "an hour of prayer in a spirit of penance to implore peace in our time, peace in this world."
"Our thoughts turn to Palestine and Israel," Francis said during the audience:
The number of victims is rising and the situation in Gaza is desperate. Please, let everything possible be done to avoid a humanitarian disaster. The possible widening of the conflict is disturbing, while so many war fronts are already open in the world. May weapons be silenced, and let us heed the cry for peace of the poor, the people, the children.

Brothers and sisters, war does not solve any problem. It sows only death and destruction, foments hate, proliferates revenge. War cancels out the future. It cancels out the future. I urge believers to take just one side in this conflict: that of peace. But not in words — in prayer, with total dedication.
Last week, Cardinal Pierbattista Pizzaballa, the Latin Patriarch (Archbishop) of Jerusalem, called for the Catholic faithful to observe Tuesday October 17 as a day of prayer, fasting, Eucharistic adoration, and recitation of the Holy Rosary.
Pizzaballa, an Italian-born Franciscan, oversees the ecclesiastical province that encompasses Roman Rite Catholics who live in the Holy Land. He stated that the purpose of the day of prayer and fasting was for the Church "to deliver to God the Father our thirst for peace, justice, and reconciliation."
In an interview this week, Pizzaballa offered himself in exchange for children being held hostage by Hamas.
Shortly after the cardinal's announcement, the U.S. Conference of Catholic Bishops (USCCB) joined in calling for Tuesday as a day of prayer and fasting.
"We join Cardinal Pierbattista Pizzaballa, Latin Patriarch of Jerusalem, and all the Ordinaries of the Holy Land in calling for a day of fasting, abstinence, and prayer on October 17th," the USCCB announced on X (formerly known as Twitter).