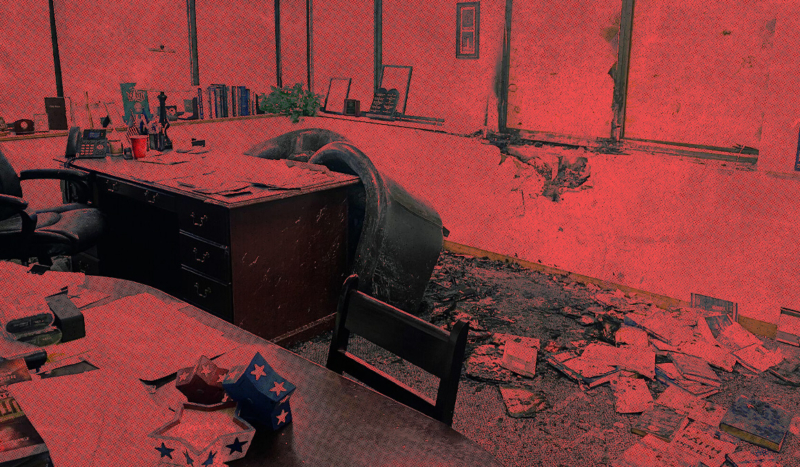 CV NEWS FEED // A 30-year-old man has pled guilty to last year's firebombing at the Madison offices of the pro-life organization Wisconsin Family Action.
"Online court records show Hridindu Roychowdhury, of Madison, filed a signed plea agreement Monday in the Western District of Wisconsin," reported the Associated Press (AP):
He will face up to 20 years in prison but prosecutors have agreed to recommend the judge reduce his sentence because he has accepted responsibility for the crime. A judge is set to consider whether to accept the agreement at a hearing on Dec. 1.
At least two assailants attacked the offices of the pro-life group on Sunday, May 8, 2022, one week after a still-unknown party leaked the Supreme Court's draft opinion of Dobbs v. Jackson. The final Dobbs decision – which overturned Roe v. Wade after nearly 50 years – was announced a month and a half later.
The firebombing occurred on Mother's Day.
According to Roychowdhury's plea deal, he and his unidentified accomplice or accomplices used fire to "maliciously damage" the office.
The Milwaukee Journal Sentinel reported that during the attack,
"If abortions aren't safe then you aren't either" was painted in cursive on the building's outside wall, along with the "anarchy" symbol and an anti-police slogan.

An investigation by the Bureau of Alcohol, Tobacco, Firearms and Explosives determined the fire was started using a device "consistent with the appearance and components of a Molotov cocktail," according to the criminal complaint.
As of November 21, there have been 88 attacks on pregnancy resource centers (PRCs) and pro-life groups since the Dobbs leak.
>> TRACKER: ATTACKS ON PREGNANCY CENTERS & PRO-LIFE GROUPS <<
"Investigators used DNA evidence, surveillance and social media to track down Roychowdhury nearly a year after the incident took place," the Journal Sentinel reported. "Key elements in the investigation included an apparent handwriting match in another graffiti incident and DNA obtained from a half-eaten burrito discarded in a garbage can."
A grand jury finally indicted Roychowdhury in April.
Wisconsin Family Action is a pro-life and pro-family nonprofit organization that was founded in 2006. Its stated "mission is to advance Judeo-Christian principles and values in Wisconsin by strengthening, preserving, and promoting marriage, family, life, and liberty."
>> ATTACKED CHURCHES AND PRCS TELL THEIR STORIES <<