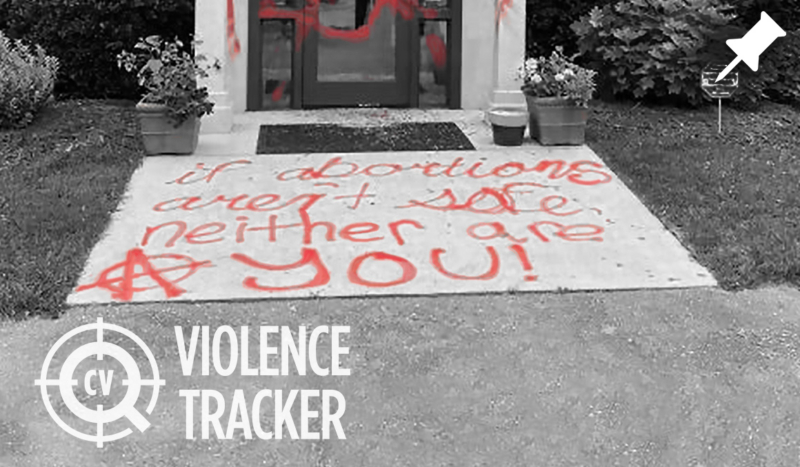 Last Updated September 28, 2023
Attacks Since Supreme Court Leak:
88
SIGN THE PETITION TO END PRO-ABORTION VIOLENCE 
CV NEWS FEED // At least 88 pregnancy resource centers and pro-life groups have been attacked and vandalized since a draft Supreme Court opinion overturning Roe v. Wade was leaked in early May 2022. Pro-abortion domestic terrorists have claimed responsibility, and delivered on their promise of a "summer of rage". 
Click/tap on the icons on the map to view locations, details, and photos of each attack.
SIGN THE PETITION TO END PRO-ABORTION VIOLENCE
The pregnancy resource centers, which provide free medical and financial support to pregnant and new mothers, have been victimized by arson and firebombing; smashed windows; graffiti with threatening messages; destruction of signage; gluing of locks to prevent staff from entering; keying of staff members' cars; and other acts of violence and vandalism. In at least one case, the home of a board member of a pregnancy resource center was attacked. Other pro-life groups which advocate for the right to life have been subject to the same attacks.
The wave of violence began within 24 hours of the release of a leaked draft of the Supreme Court opinion which would overturn Roe v. Wade on May 2, 2022. Pregnancy centers braced for more attacks and acts of vandalism after the Supreme Court issued its final ruling overturning Roe v. Wade on June 24, 2022. The Department of Homeland Security issued a memo the same day warning that "domestic violent extremists" would exploit the decision to commit acts of violence against various targets, specifically naming Jane's Revenge.
The attacks appear to be organized under the umbrella of two domestic terror groups — Jane's Revenge and Ruth Sent Us — which have arisen since the Supreme Court opinion leak was published. Others appear to be connected to Antifa and anarchist groups. Many of the attacks have similar messages, including "If abortions aren't safe, neither are you".
After an attack in Madison, Wisconsin, Jane's Revenge claimed credit and said they were at "war" with pro-life groups. They demanded "the disbanding of all anti-choice establishments" and said the first attack was "only a warning". Since then, several attacks have used the words "Jane Was Here" or "REVENGE". The identity of the group's leadership and the sources of its funding are unclear.
The group Ruth Sent Us has organized illegal protests outside the homes of Supreme Court justices, and has also called on its extremist supporters to storm Catholic churches during Mass. They even warned on Twitter, "We'll be burning the Eucharist to show our disgust for the abuse Catholic Churches have condoned for centuries." Ruth Sent Us is a shadowy group, though Influence Watch has connected the group to two Democrat activists named Vara Ramakrishnan and Sam Spiegel.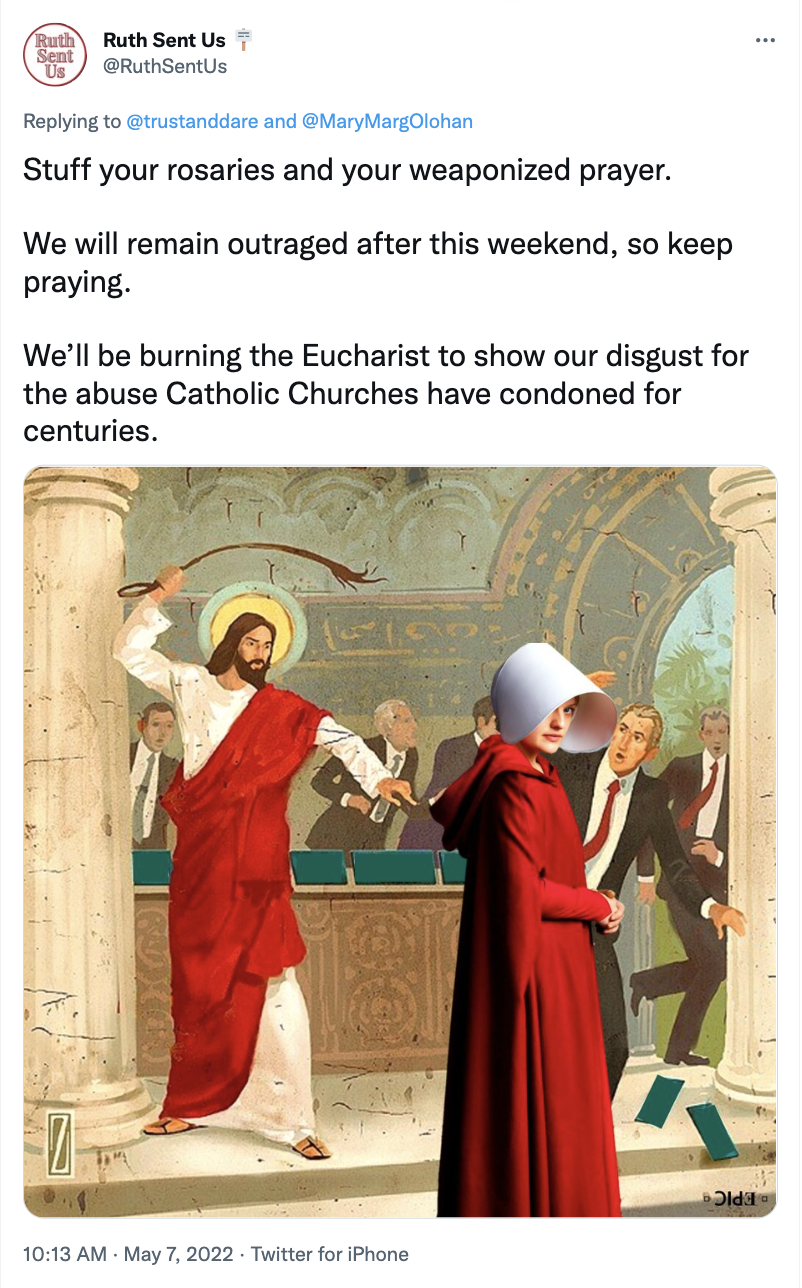 SIGN THE PETITION TO END PRO-ABORTION VIOLENCE 
To date, there have been only 5 reported arrests in connection to the attacks. It took the FBI over six months to issue a public request for information, and even then, only nine of the attacks were included.
States which have been hotbeds for these attacks include: Michigan (8), Minnesota (6), Oregon (6), California (6), New York (6), Washington (5), Texas (4), Ohio (4), Maryland (3), Virginia (3), Florida (3), and Massachusetts (3).
Metro areas which have been hotbeds include Detroit (7); Minneapolis-St. Paul (5); Washington, DC (5); Portland, Oregon (5); Seattle (4); and New York City (3).
Some attacks are going unreported because pregnancy resource centers want to protect their clients. This post covers attacks which have been reported in the news media, sent as tips directly to CatholicVote, or discovered on websites and social media of the terrorist groups. If you know of an attack which is not covered here, please email info@catholicvote.org. All tips are anonymous and your identity will not be revealed.
The map and this post will be updated as the news develops.
SIGN THE PETITION TO END PRO-ABORTION VIOLENCE 
List of attacks:
Southfield, Michigan — Mother & Unborn Baby Care (June 24, 2022)
Oklahoma City, Oklahoma — Crossroads Clinic (June 25, 2022)
Dayton, Ohio — Women's Centers of Ohio (June 27, 2022)
Tomah, Wisconsin — Monroe County Right to Life (July 19, 2022)
Petoskey, Michigan — Pregnancy Care Center of Petoskey (September 5, 2022)
To view the spreadsheet database of attacks, click here.
This list covers attacks on pregnancy centers and offices of pro-life organizations. Attacks on Catholic churches are covered here.