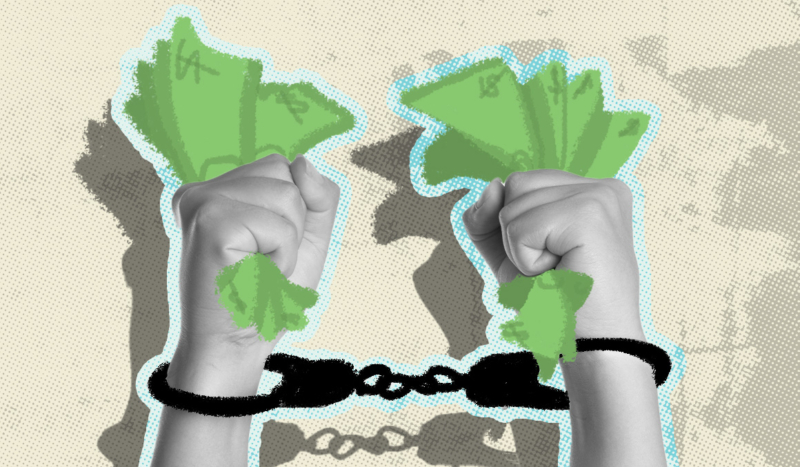 CV NEWS FEED // Wael Hana, the Egyptian national accused of bribing Sen. Bob Menendez, D-NJ, was arrested Tuesday at John F. Kennedy Airport in New York City.
As The New York Times reported, Hana's lawyer said his client "voluntarily flew to the United States from Egypt to face federal charges in Manhattan."
The Times added that Hana "pleaded not guilty late Tuesday afternoon before a federal magistrate judge, who ordered him released on a $5 million personal recognizance bond and strict conditions, including the surrender of his passport and the wearing of a GPS monitoring device."
Hana was the founder of a New Jersey-based meat business, which the Times report noted "was the sole certifier of halal meat imported to Egypt." Menendez's prosecutors claim the business "became the conduit for a stream of money to the senator."
Hana is one of the embattled senator's four co-defendants. In addition, Menendez's wife, Nadine, and two other New Jersey businessmen, Fred Daibes and Jose Uribe, were indicted on bribery charges Friday.
The federal indictment that was unsealed Friday stated "from at least 2018 up to and including in or about 2022," both Menendezes "engaged in a corrupt relationship" with Hana, Daibes, and Uribe.
The senator and his wife allegedly accepted "hundreds of thousands of dollars of bribes in exchange for using Menendez's power and influence as a Senator to seek to protect and enrich" the trio of businessmen and benefit the government of Egypt.
According to the indictment, the "bribes included cash, gold, payments toward a home mortgage, compensation for a low-or-no-show job, a luxury vehicle, and other things of value."
>> DEMOCRATIC SENATOR INDICTED FOR BRIBERY <<
Multiple sources have indicated that Hana and Nadine Menendez were particularly close. Hana's lawyer Lawrence Lustberg has said that Hana was only friends with Mrs. Menendez and not her husband. Lustberg added that his client knew her for "many, many years."
The lawyer also claimed that Hana "pleaded not guilty because he's not guilty."
In the past few days, several high-profile Democrats have called for Menendez to resign from office, including New Jersey Gov. Phil Murphy, Rep. Andy Kim, D-NJ, and Sen. John Fetterman, D-PA. 
If Menendez were to resign, Murphy would appoint his replacement. Kim has already filed his candidacy for the senator's seat, which is up for re-election in 2024.
Menendez and his wife have maintained their innocence and, on Wednesday, pled not guilty to the charges.
From CatholicVote's Monday reporting:
Menendez has served in the Senate since 2006. Despite being a self-professed Catholic, he is an ardent supporter of abortion and the LGBTQ movement. He also embarked on a months-long failed attempt to prevent CatholicVote co-founder Joseph Cella from becoming an ambassador in the Trump administration. The senator has an "F" rating from the Catholic Accountability Project.'