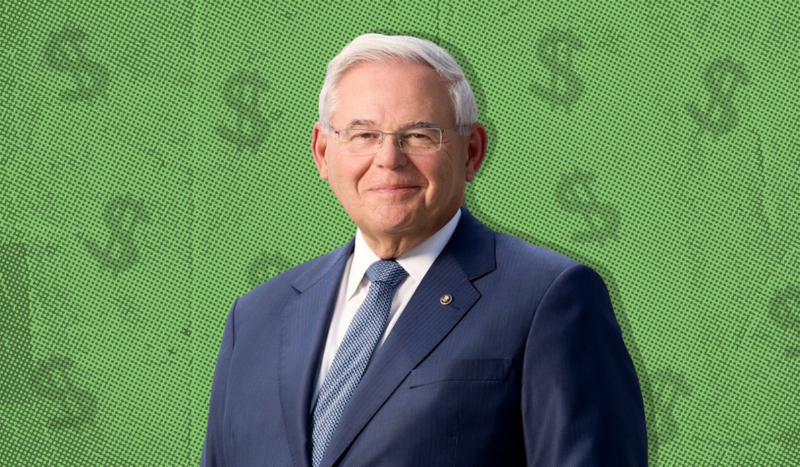 CV NEWS FEED // Sen. Bob Menendez, D-NJ, and his wife, Nadine, were indicted on bribery charges Friday. Menendez is a self-professed Catholic who supports abortion.
"From at least 2018 up to and including in or about 2022, Menendez and his wife, Nadine Menendez a/k/a 'Nadine Arslanian,' the defendant, engaged in a corrupt relationship with three New Jersey associates and businessmen—Wael Hana, ida "Will Hana," Jose Uribe, and Fred Daibes," stated the federal indictment.
In doing so, alleges the indictment, Menendez and his wife "agreed to and did accept hundreds of thousands of dollars of bribes in exchange for using Menendez's power and influence as a Senator to seek to protect and enrich Hana, Uribe and Daibes and to benefit the Arab Republic of Egypt."
"Those bribes included cash, gold, payments toward a home mortgage, compensation for a low-or-no-show job, a luxury vehicle, and other things of value," according to the indictment.
The Daily Wire reported that the senator "faces charges of conspiracy to commit bribery, conspiracy to commit honest services fraud, and conspiracy to commit extortion under color of official right."
Menendez has continuously served in public office since 1986. He was a mayor, a member of both houses of the New Jersey legislature, and a U.S. Congressman before being appointed to the U.S. Senate in 2006.
The Daily Wire noted this is not the first time the senator has been charged with a bribery-related crime.
In 2015, Menendez was indicted on bribery charges for allegedly accepting "luxury vacations, golf outings, campaign donations and expensive flights" from Florida physician Salomon Melgen in exchange for political favors. A federal jury in Florida convicted Melgen in April of "67 charges for operating what prosecutors called a massive scheme that robbed Medicare out of as much as $105 million," the Palm Beach Post reported. Menendez was never convicted after his time in court ended in a mistrial.

Prosecutors began investigating Menendez when they were tipped off in 2012 that Menendez was allegedly having sex with underage prostitutes in the Dominican Republic.
Menendez is a close ally to President Joe Biden. Both men served in the Senate together for over two years.
White House Press Secretary Karine Jean-Pierre said Friday that she is "not gonna comment" on the longtime New Jersey politician's indictment, which she called "an active matter."
The Republican National Committee added on social media that the senator "participated in a photo op" with the president less than a day before the indictment.
"Menendez has been a corrupt degenerate representing NJ for years while being credibly accused of human trafficking of girls in Nicaragua, flying them on private planes like Epstein, bribery charges dating back to at least 2015," attorney and Republican Party activist Harmeet Dhillon wrote on X. "Why the indictment now?"
For months in 2019, Menendez blocked CatholicVote co-founder Joseph Cella from receiving a vote on his nomination by President Trump to become the U.S. Ambassador to Fiji, Kiribati, Nauru, Tonga and Tuvalu. Despite the senator's efforts, Cella was eventually confirmed.