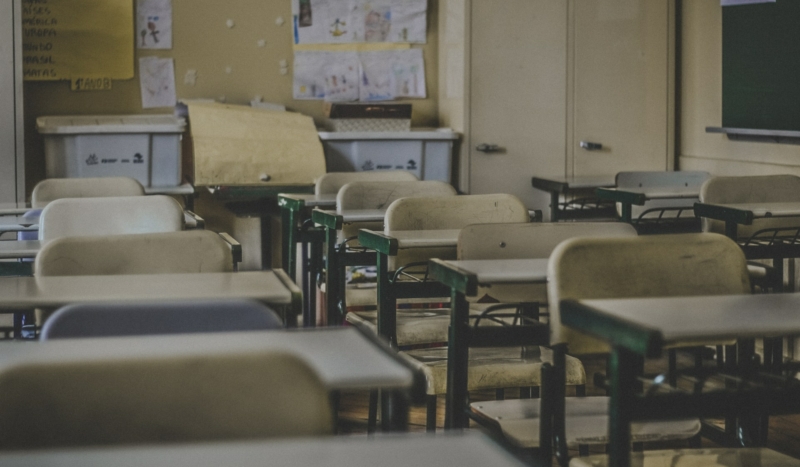 CV NEWS FEED // 5,000 educators have signed a petition vowing to defy state legislation that would bar schools from teaching Critical Race Theory (CRT).
The petition, created by the left-wing Zinn Education Project, singled out proposed anti-CRT legislations in 21 states, which signers vowed to violate should they become law.
The creators of the petition claimed that "the major institutions and systems of our country are deeply infected with anti-Blackness and its intersection with other forms of oppression. To not acknowledge this and help students understand the roots of U.S. racism is to deceive them."
"We, the undersigned educators, refuse to lie to young people about U.S. history and current events — regardless of the law," the pledge concluded.
This news adds to the traction that CRT is gaining in the public school system, with America's largest teachers union, the NEA, pledging to push CRT earlier this month.
Among other things, the NEA promised to produce "an already-created, in-depth, study that critiques empire, white supremacy, anti-Blackness, anti-Indigeneity, racism, patriarchy, cisheteropatriarchy, capitalism, ableism, anthropocentrism, and other forms of power and oppression at the intersections of our society," and "oppose attempts to ban critical race theory and/or The 1619 Project."
This week's pro-CRT petition erodes the statements of many high-profile left-wing figures who have claimed that CRT is not being taught in schools.
"We don't teach CRT in elementary, middle, or high schools," said Randi Weingarten, president of the American Federation of Teachers. "It's a law school theory that analyzes the presence of systemic racism in institutions."
Conservative opponents of CRT "are willing to get arrested, to protest something that isn't being taught to their kids and that they couldn't define if their lives depended on it," said Mehdi Hasan in a recent podcast.
Many commentators believe that the explicitly pro-CRT statements of American educators this week have vindicated CRT's critics, who have continually warned of the growing influence of the controversial teaching method in public schools.
In a blistering debate with Joy Reid on MSNBC, school-choice advocate and Manhattan Institute fellow Christopher Rufo fired back at those who downplay the presence of CRT in schools.
"Parents all over this country, they know what's happening in schools," Rufo said:
They know what's happening in public institutions and you're seeing people revolt against this divisive identity politics. And you can dance all you want but you're not going to stop people from understanding what's happening in the classrooms.