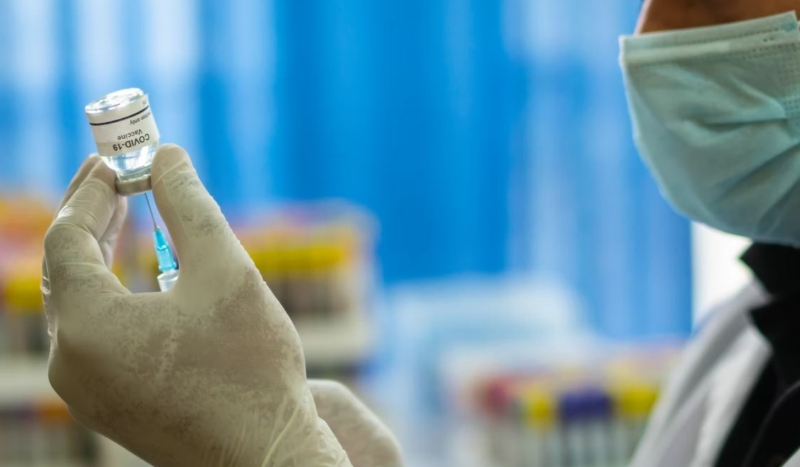 CV NEWS FEED // Two new polls show considerable opposition to the Biden administration's attempt to force private businesses to mandate COVID-19 vaccination for employees.
A Trafalgar Group poll found that 58.6% believe President Biden does not have the authority under the U.S. Constitution to order mandates for private businesses. 56.1% support governors' opposition to Biden's vaccine mandate, and 55.5% believe the mandate could pave the way for abuses in the future.
In addition, another new poll found that unvaccinated Americans are likely to massively resist any vaccine mandates which employers try to impose in compliance with the Biden administration.
The Washington Post / ABC News poll found that among unvaccinated employees, 72% say they would quit their jobs if their employers imposed a mandate and offered no exemptions. A mere 18% said they would comply with the mandate and receive the vaccine.
Also according to the poll, 35% of unvaccinated employees said they would ask for an exemption (either medical or conscientious) if faced with a mandate.
Overall, only 18% of respondents to the Washington Post / ABC News poll said their employers have already imposed a vaccination mandate, and roughly 30% of respondents say they are themselves unvaccinated.
A number of Catholic bishops have spoken out against mandates. One of the stronger statements came recently from the Colorado Catholic Conference, who said:
We always remain vigilant when any bureaucracy seeks to impose uniform and sweeping requirements on a group of people in areas of personal conscience. Throughout history, human rights violations and a loss of respect for each person's God-given dignity often begin with government mandates that fail to respect the freedom of conscience. In the case of the COVID-19 vaccine, we are convicted that the government should not impose medical interventions on an individual or group of persons. We urge respect for each person's convictions and personal choices.
Others have rejected such leniency and imposed strict protocols on their flocks. Cardinal Blase Cupich of the Archdiocese of Chicago wrote to the priests under his authority in August, ordering them to turn down Catholics who ask for support in seeking religious exemptions from vaccine mandates in order to avoid losing their jobs or having their children expelled from schools.
Such Catholics "cannot use the teaching of the church to justify such decisions, which in their essence, are a rejection of the church's authentic moral teaching regarding Covid vaccines," Cupich stated, citing a document about vaccines from the Vatican's Congregation for the Doctrine of Faith (CDF).
However, as CatholicVote reported, Cupich's argument in fact directly contradicted the Vatican document he cited:
In a CDF statement released in December 2020, the Vatican addressed a number of issues connected with vaccines, including the use of fetal cells in inoculation research.
The document stated that the "common good may recommend vaccination" in times of pandemic, but added: "At the same time, practical reason makes evident that vaccination is not, as a rule, a moral obligation and that, therefore, it must be voluntary."
After months of hard-hitting and pervasive campaigning designed to convince more Americans to get COVID-19 shots, it appears that the remaining minority who still haven't received the vaccine have reasons for refusing it which they are unlikely to abandon.
In the results of the Washington Post / ABC News poll, the opinions of the unvaccinated minority contrast sharply with those of the vaccinated.
Among all respondents, a majority (52%) support vaccine mandates at private businesses, while 44% oppose.