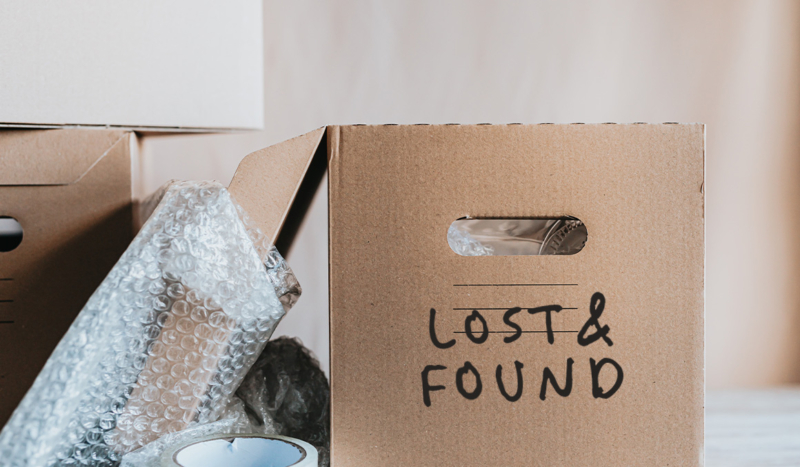 CV NEWS FEED // Police executing a search warrant found stolen clothing in the home of Sam Brinton, an anti-Catholic LGBTQ activist and alleged kleptomaniac who once held a position in the Biden administration's Department of Energy (DOE).
While police were searching Brinton's residence, they found clothes that were reportedly lost five years ago by fashion designer Asya Khamsin at Ronald Reagan National Airport in Arlington, VA.
A spokeswoman for the Metropolitan Washington Airports Authority (MWAA) Police Department told FOX News that the MWAA "can confirm we returned the victim's property and police retained photos of the evidence for prosecution. The case is still under adjudication and we cannot release more detailed information."
FOX added:
Weeks after the search warrant was executed, Brinton was charged with felony grand larceny of items worth more than $1,000. The preliminary hearing in the case, which was filed in Arlington General District Court, has been delayed until December.
In a February interview with FOX, Khamsin said she noticed Biden's Deputy Assistant Secretary for the Office of Nuclear Energy was wearing her clothes in pictures published in the press.
"I saw the images," she said. "Those were my custom designs, which were lost in that bag in 2018. He wore my clothes, which was stolen."
Brinton has a bizarre history of stealing women's luggage at airports.
He "allegedly snatched another woman's suitcase while on a taxpayer-funded trip to Las Vegas last July," according to The New York Post:
Brinton eventually pleaded no-contest in that incident and was sentenced to a 180-day suspended jail sentence and made to undergo a mental health evaluation and pay $3,670.74 in restitution.

Two months later, the ex-Biden administration official allegedly stole a $2,325 designer suitcase from the Minneapolis-St. Paul Airport baggage claim and was then seen using it on two different occasions.
At first, Brinton denied the theft. He later told the police that he had taken the suitcase "by mistake."
He was charged with felony theft in late October of last year. According to Newsweek, the DOE "placed him on administrative leave, but did not confirm whether it was paid or unpaid."
The media originally heralded Brinton's appointment to oversee a nuclear waste disposal portfolio in the Biden administration as "historic." He was called the "first openly gender-fluid senior government official" in American history.
The disgraced DOE employee also held a leadership role in the Washington D.C. chapter of the Sisters of Perpetual Indulgence (SPI) – the same anti-Catholic "drag" troupe that the Los Angeles Dodgers controversially honored in June. 
During his time as the chapter's "principal officer," he used the name "Sister Ray Dee O'Active."
National Review reported:
As the head of the D.C. Sisters, Brinton reportedly organized various events, including drag brunches, White House protests, and even a "high heel race." He was also present at a San Francisco Easter gathering of the Sisters in 2019. As described in a Mission Local report, the event included children among the attendees, raising questions about the appropriateness of exposing them to the group's provocative activities.