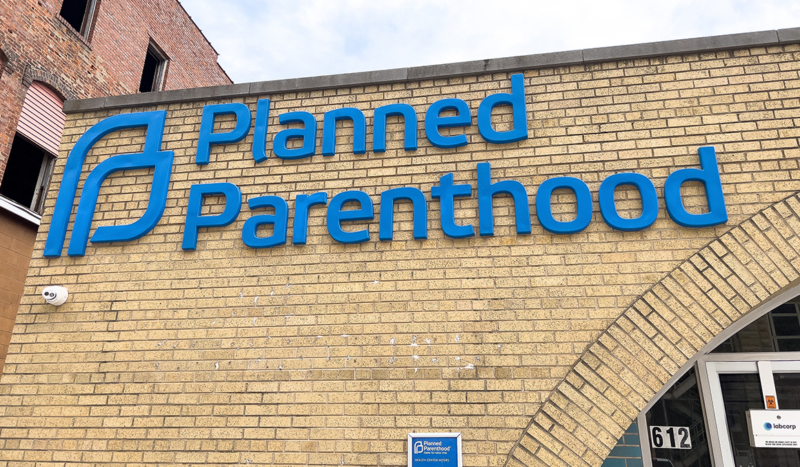 CV NEWS FEED // The U.S. Department of Health and Human Services's (HHS) Office for Civil Rights proposed a new rule that will make it harder for people to scrutinize or take legal action against Planned Parenthood and other abortion facilities.
In an April 12 press release, "Strengthening Patient-Provider Confidentiality Around Reproductive Health Care," HHS announced the initiative claiming it will "[prohibit] the use or disclosure of protected health information (PHI) to investigate, or prosecute patients, providers, and others involved in the provision of legal reproductive health care, including abortion care."
The rule seeks to expand the interpretation of the Health Insurance Portability and Accountability Act (HIPAA) – a bipartisan 1996 law that protects patient rights – to cover the supposed "privacy rights" of abortion providers. This fits in with leftist rhetorical claims that abortion is a "right" stemming from a "right to privacy," as well as another oft-repeated left-wing refrain that abortion is a form of "healthcare."
CatholicVote Director of Communications Josh Mercer explained, "Effectively, the Biden Administration is attempting to repurpose a Clinton-era law that has nothing to do with abortion. In fact, the word "abortion" does not appear once in the 169-page text of the HIPPA statute."
"HHS is trying to expand HIPAA's interpretation in order to carve out special legal privileges to individuals and organizations who perform abortions and clamp down on opposition," Mercer stated.
HHS Secretary Xavier Becerra, a self-professed Catholic, praised his department's pending rule change:
The Biden-Harris Administration is committed to protecting women's lawful access to reproductive health care, including abortion care. President Biden signed not one but two executive orders calling on HHS to take action to meet this moment and we have wasted no time in doing so. Today's action is yet another important step HHS is taking to protect patients accessing critical care.
CatholicVote's Director of Government Affairs Tom McClusky derided the measure as a way to cover for the administration's allies in the abortion industry:
This is designed to protect abortionists and to override laws that protect women and children. This will make it harder to stop child abuse and human trafficking while protecting butchers like abortionist Kermit Gosnell.