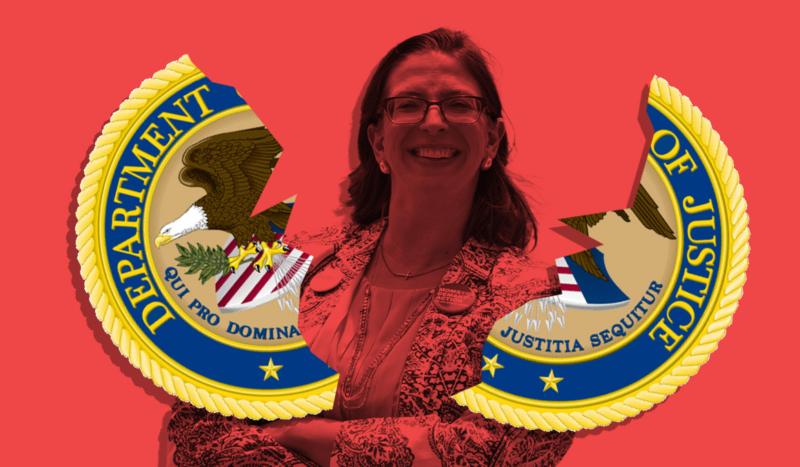 CV NEWS FEED // The Democratic candidacy of Anne Donohue, who was elected Tuesday to the Loudoun County School Board in Virginia, may have violated an eight-decade-old federal law.
Donohue, who was endorsed by the county's Democratic Party, won the board's at-large seat with 53% of the vote against her Republican-endorsed opponent. Because Donahue presently works as an attorney for the Department of Justice (DOJ), however, several observers raised concerns that her partisan campaign was illegal.
Rep. Ronny Jackson, R-TX, addressed the issue in an Election Day letter to Attorney General Merrick Garland. Jackson called the left-wing lawyer's bid "a severe Hatch Act violation."
The Hatch Act of 1939 is formally known as An Act to Prevent Pernicious Political Activities. Per CatholicVote's previous reporting, it "is a New Deal-era law that limits the political involvement of people receiving a paycheck from the federal government."
"According to the Hatch Act, an individual employed by an executive agency or in a position within the competitive service, of which Ms. Donahue is both, may not participate in partisan political activities," wrote Jackson.
"Ms. Donohue has blatantly run as a Democrat for the 'non-partisan' At-Large position on the Loudoun County School Board, asking voters to join 'us' at a canvassing event in Leesburg for 'Russet Perry, Marty Martinez, and the rest of the Democrats up and down the ticket!'" the congressman continued.
Unlike Donohue, both Perry and Martinez ran in partisan state-level races.
In addition, Donohue campaigned alongside Buta Biberaj, a far-left Loudoun County Commonwealth Attorney who has financial ties to billionaire George Soros.
Biberaj is known for her attempt to throw the father of a minor rape victim in jail. She lost re-election to her Republican challenger Tuesday night.
Jackson also held that under the Hatch Act, "federal employees are prohibited from using government resources for partisan political activities, which includes government time."
"Yet, time and time again, Ms. Donohue's political campaign twitter [sic] has been used during normal business hours to 'like' and 'repost' partisan political events," he added.
Garland runs the DOJ and is, by extension, Donohue's boss.
"I request that you investigate this matter to the fullest extent, and if necessary, terminate Ms. Donahue's employment at once," Jackson concluded in his letter to Garland.
According to The Daily Wire's Luke Rosiak, during Donohue's first six years at the DOJ, she "wrote and supervised briefs and memoranda regarding the handling and use of information obtained pursuant to the Foreign Intelligence Surveillance Act (FISA)."
Rosiak further stated that at the same time "the DOJ used FISA to wrongfully target Republicans, including falsifying evidence and lying in order to wiretap Donald Trump's adviser, Carter Page."