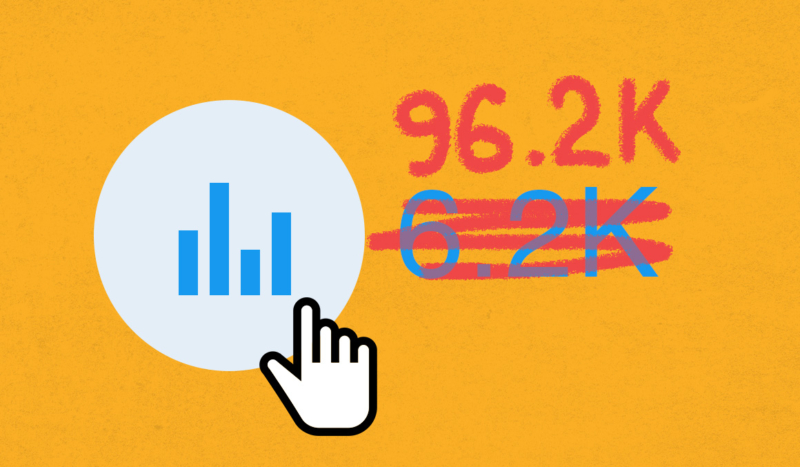 CV NEWS FEED // New reports show that left-wing activist group Media Matters for America ("Media Matters") likely "gamed" the algorithm of X (formerly Twitter) in an effort to derail the platform.
Billionaire Tesla and SpaceX CEO Elon Musk completed his purchase of the popular social media company in October of last year. Musk had made clear his intention of combatting censorship against its conservative and centrist users.
Since then, many on the activist left have decried Musk's embrace of free speech on the social media platform as a "right-wing takeover."
The Allegations
Media Matters on Thursday published an article claiming that X placed ads "next to content with white nationalist hashtags."
The piece's author, Eric Hananoki, claimed the app "placed ads on a verified pro-Hitler account" as well as on the accounts of "Holocaust deniers," "a leading white nationalist group," and a "Pro-Hitler and Holocaust denier account."
In the wake of these allegations, "multiple major companies, including IBM, Lionsgate, Paramount, Apple and Disney said they are leaving X," The Hill reported. "The European Union will also halt advertising, it announced." 
X Responds
Early Saturday morning, Musk posted a statement condemning Media Matters' accusations as ideologically motivated, hinting that the organization supports the censorship of non-leftist views.
"This week Media Matters for America posted a story that completely misrepresented the real user experience on X, in another attempt to undermine freedom of speech and mislead advertisers," wrote X Safety in the statement:
Above everything, including profit, X works to protect the public's right to free speech. But for speech to be truly free, we must also have the freedom to see or hear things that some people may consider objectionable. We believe that everyone has the right to make up their own minds about what to read, watch, or listen to – because that's the power of freedom of speech.

Despite our clear and consistent position, X has seen a number of attacks from activist groups like Media Matters and legacy media outlets who seek to undermine freedom of expression on our platform because they perceive it as a threat to their ideological narrative and those of their financial supporters. These groups try to use their influence to attack our revenue streams by deceiving advertisers on X.
The statement continued by highlighting the various flaws in the supposed research behind Media Matters' article:
To manipulate the public and advertisers, Media Matters created an alternate account and curated the posts and advertising appearing on the account's timeline to misinform advertisers about the placement of their posts. These contrived experiences could be applied to any platform.


Once they curated their feed, they repeatedly refreshed their timelines to find a rare instance of ads serving next to the content they chose to follow. Our logs indicate that they forced a scenario resulting in 13 times the number of ads served compared to the median ads served to an X user.


Of the 5.5 billion ad impressions on X that day, less than 50 total ad impressions were served against all of the organic content featured in the Media Matters article.
"The split second court opens on Monday, X Corp will be filing a thermonuclear lawsuit against Media Matters and ALL those who colluded in this fraudulent attack on our company," Musk wrote in a post attached to the statement. "Their board, their donors, their network of dark money, all of them.…"
Later that day, senior X executive Joe Benarroch explained in more detail how Media Matters "gamed" his company's algorithm.
Media Matters "created 3 accounts and followed 30 accounts similar to the ones in the article," Benarroch wrote:
They then constantly refreshed the timeline of posts (13X the number of ads served to this user as opposed to the median.) 50 impressions served agains the the content in the article, out of 5.5B served the whole day, points to the fact of how efficiently our model avoids content for advertisers.
"Data wins over allegations," he emphasized.
"They pulled a scam," Musk agreed.
Did Media Matters Commit Fraud?
Throughout Sunday, many figures in the conservative movement sharply rebuked Media Matters' actions, with some calling for the left-wing group to face legal consequences.
"This isn't journalism, this is a hoax," Human Events senior editor and former Navy intelligence officer Jack Posobiec wrote, quoting Benarroch's post from the previous day.
Musk concurred with the assertion, simply responding "Yes."
"Fraud is both a civil and criminal violation," noted Senior Advisor to former President Trump Stephen Miller. "There are 2 dozen+ conservative state Attorneys General." Miller is also the founder of the conservative legal group America First Legal.
"Interesting. Both civil and criminal …" Musk replied to Miller's post.
Republican Missouri Attorney General Andrew Bailey stated that his team is "looking into this matter."
"Elon is going to sue them out of existence," predicted conservative author Melissa Tate:
They messed with the wrong person. The left wants the only place on the internet that is free to be shut down so they can go back to having a monopoly on speech to lie unchallenged. The left is evil.
The Real Motivation 
The Daily Wire culture reporter Megan Basham further analyzed the incident on Monday's episode of the "Morning Wire" podcast.
"We have to look at the subtext of Media Matters' reports," she said. "And that's that they disagree with Musk's position on free speech."
Basham suggested that this motive was the primary force behind the left-wing group's decision to "game" the algorithm in an attempt to hurt the centrist South African-born mogul's platform and reputation.
"[Musk] has said that even if something is distasteful, provided that it's not illegal, X is going to allow it," Basham continued. "They may limit its reach but they're not going to ban it outright."
Also on Monday morning, X CEO Linda Yaccarino wrote a statement defending her platform against Media Matters and other leftist detractors.
"What we're doing at X matters and has everyone's attention," Yaccarino posted to the app:
I believe deeply in our vision, our team, and our community. I'm also deeply committed to the truth and there is no other team on earth working as hard as the teams at X. When you're this consequential, there will be detractors and fabricated distractions, but we're unwavering in our mission. Thank you for standing with us!
A wide variety of conservative and centrist accounts replied favorably to her message.
Journalist Michael Shellenberger responded to Yaccarino with a new development.
"We tried to replicate the research done by [Media Matters] and couldn't," he wrote. "We asked [Media Matters] to respond to our email requesting more information about their research methodology and it did not respond."
"The real goal of Media Matters isn't to fight antisemitism," Shellenberger added. "It's to destroy X as a free speech platform."