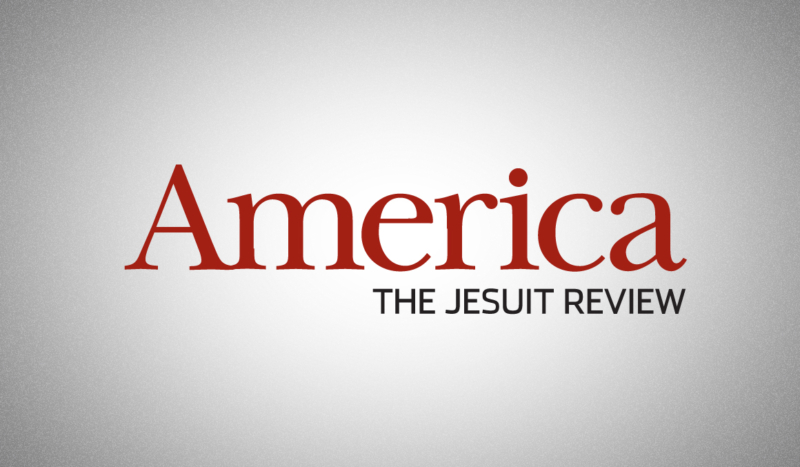 CV NEWS FEED // In the Jesuit-run America Magazine, Michael O'Loughlin explained his "complicated feelings" about the Sisters of Perpetual Indulgence (SPI), an anti-Catholic hate group.
SPI is a troupe of men who dress it lewd costumes that critics say mock and degrade habited Catholic nuns.
America posted the article on May 24 under the headline "Drag queen 'nuns' will be included in LA Dodgers Pride Night. I have complicated feelings about it."
The article credits SPI with doing charitable work, but does not mention that the group currently raises funds for a clinic that subjects children to "trans" sexual surgeries.
HELP US FIGHT BACK AGAINST THE DODGERS
O'Loughlin provides the testimony of one religious sister who did not take issue with the group. (CatholicVote has already spoken to multiple women religious who are deeply saddened by the existence of the group and hurt by the Dodger's decision to honor them). The community of the sister O'Loughlin interviewed, The Sisters of the Holy Names of Jesus and Mary, do not wear habits themselves.
"Critics of drag, of which there have been many in recent years, often fail to appreciate how the artform uses humor to poke fun at those who hold power, especially those who wield that power to hurt marginalized groups." O'Loughlin wrote:
Often, performances are over the top, and it is not uncommon for snarkier drag queens to cross various lines. That is sometimes even the point, to use humor to shake those who may have become complacent.
CatholicVote Communications Director Joshua Mercer strongly disagreed with the piece, saying that the actions of SPI "go far beyond merely 'poking fun.'" The SPI have desecrated the Eucharist, he pointed out. They have pole-danced on a crucifix. They have filled chalices with yogurt in a mock-mass that simulated the drinking of semen.
HELP US FIGHT BACK AGAINST THE DODGERS
"The piece is just so dismissive of the anxieties and concerns of Catholics, who are constantly under siege in public life today," Mercer added:
And it tries to portray SPI as the ones under attack – a cruel and cynical activist group tied to one of the most powerful and most entrenched political movements of our time. They're just standing up to 'those who hold power,' according to America Magazine's article. As if it isn't obvious that 'those who hold power' are those who can force a massive national corporation like MLB to let them assault their enemies with impunity, and even celebrate it.
Higher authorities in the Catholic Church, including Archbishop Salvatore Cordileone and popular Catholic spokesman Bishop Robert Barron, have expressed shock and deep disappointment at both the "Sisters" and by proxy the Dodgers' mockery of religious women.
HELP US FIGHT BACK AGAINST THE DODGERS