CV NEWS FEED // The Los Angeles Dodgers on Friday night gave a Community Hero Award to an anti-Catholic hate group after weeks of condemnations from Catholic leaders.
Catholic demonstrators, including Bishop Joseph Strickland of the Diocese of Tyler, Texas, processed, prayed, and protested outside the Dodger Stadium in the leadup to the game.
The Sisters of Perpetual Indulgence (SPI) is an LGBTQ activist group of men who dress up in lewd costumes mimicking the habits worn by Catholic nuns. They regularly perform public acts of sacrilege and blasphemy, including acts mocking the Mass, the Blessed Mother, and the crucified Lord. The United States Conference of Catholic Bishops had condemned the Dodgers' decision to honor SPI.
Despite earlier indications that the Dodgers would prominently honor SPI during the game, the team gave the award briefly and without ceremony well before the game began. Fans in the nearly-empty stadium booed loudly.
A massive peaceful protest formed in the Dodger Stadium parking lot a few hours before the game was set to begin. Participants prayed the Divine Mercy Chaplet and the Litany of the Sacred Heart. Some protesters waved Vatican flags and held signs bearing the words "Long Live Christ the King." One had an LA Dodgers hat altered to read "bLAsphemy." Friday, when the Dodgers held their "Pride Night," was the Feast of the Sacred Heart of Jesus.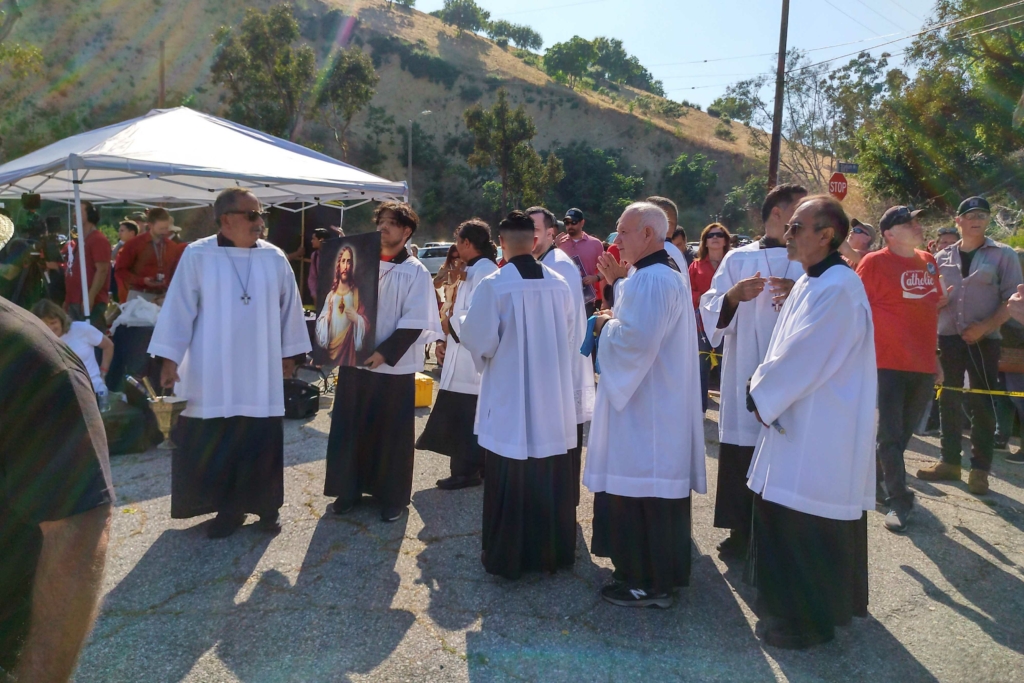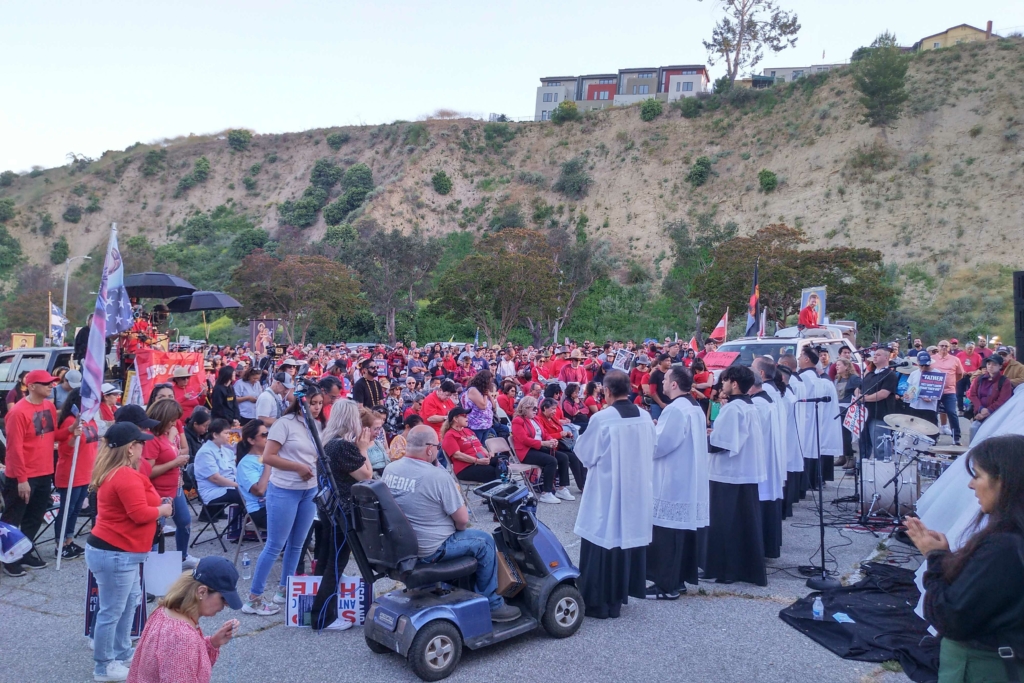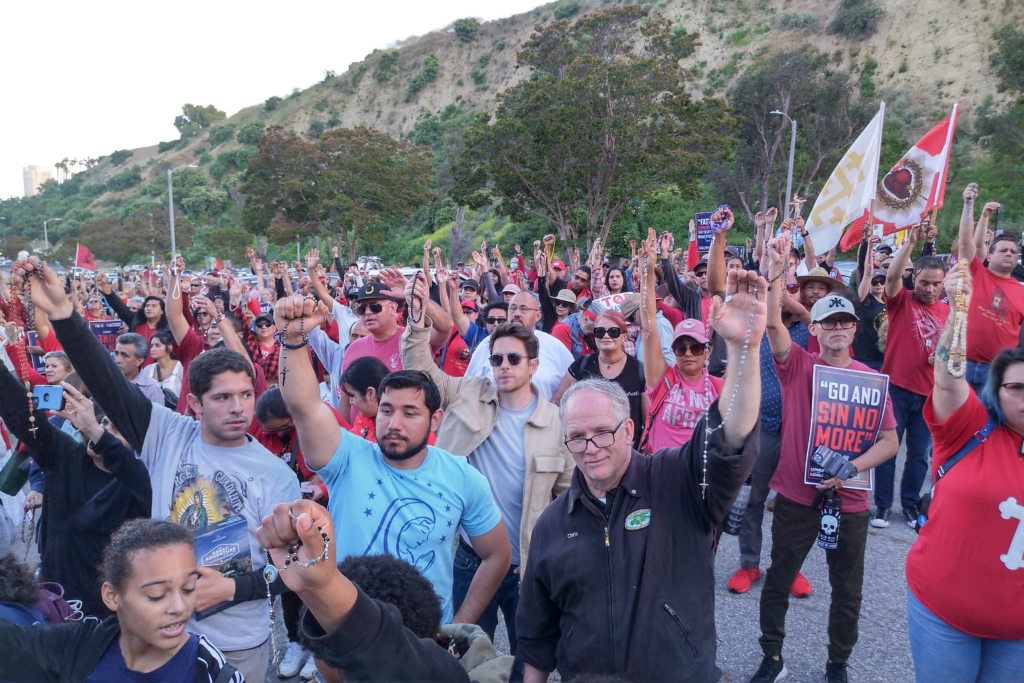 "Everything we do is to represent you and your voice, the faithful Catholics in the pews who care about our country and our culture. You have more power than you think," Tommy Valentine, Director of the Catholic Accountability Project, told Catholics at the rally.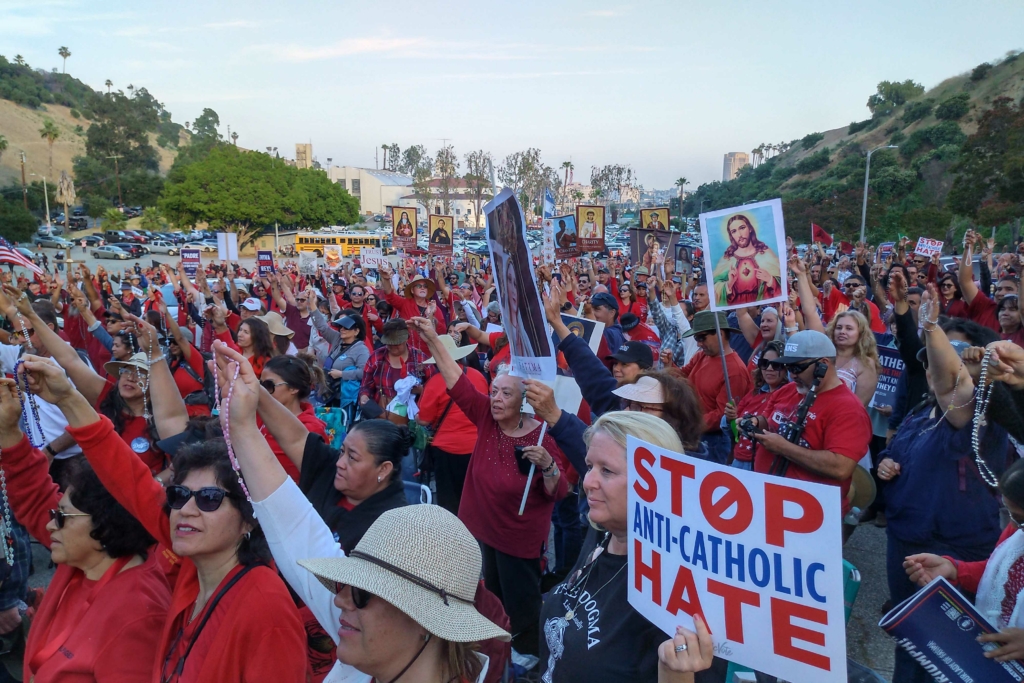 "What we're doing out here is just a beautiful, prayerful witness which makes an incredible contrast to the bigotry and sacrilege on display inside," he said. Valentine thanked Jesse Romero and John Yep for their hard work in organizing the rally.
Not all those present were Catholics, however. "If you are anti-Catholic, you're anti-religion, you're anti-God, I got a problem with that," said a Jewish rabbi who joined the rally outside Dodger Stadium.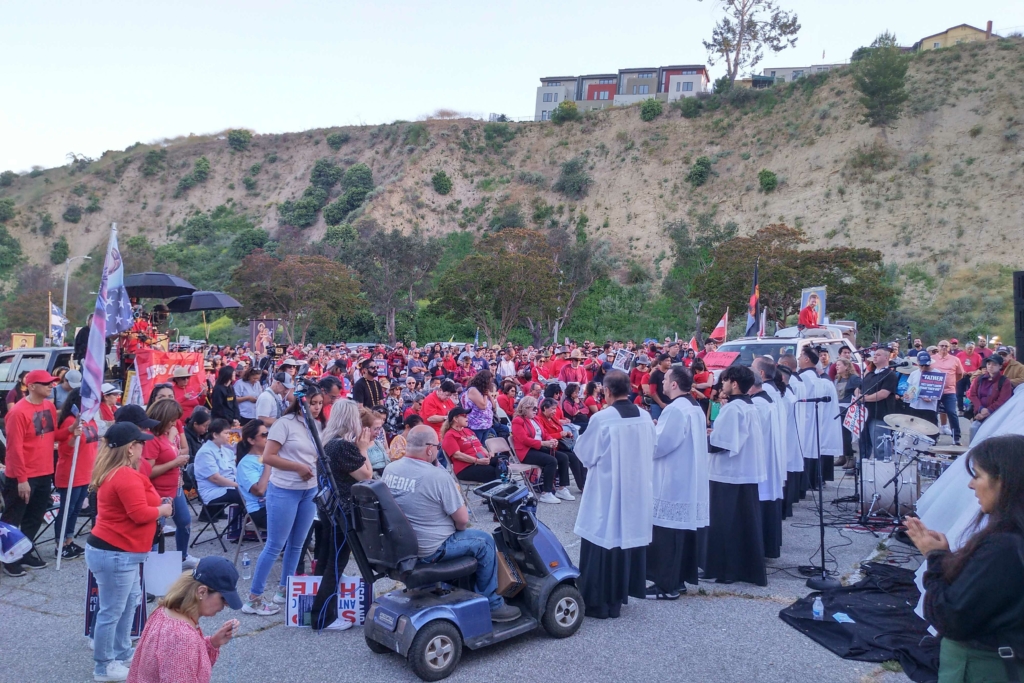 >> HERE ARE THE BISHOPS STANDING UP TO THE DODGERS <<
Immediately before the game, Dodgers Manager Dave Roberts expressed measured support for the team's controversial "Pride Night" without mentioning SPI by name. "We're not always going to agree on everyone's decisions in life. And that's the way the world works. And that's OK. I do think that we should still all be able to coexist," Roberts said.

Some of Roberts' own players, including pitchers Clayton Kershaw and Blake Treinen, had publicly joined fans and Catholic leaders in criticizing the team for honoring SPI.