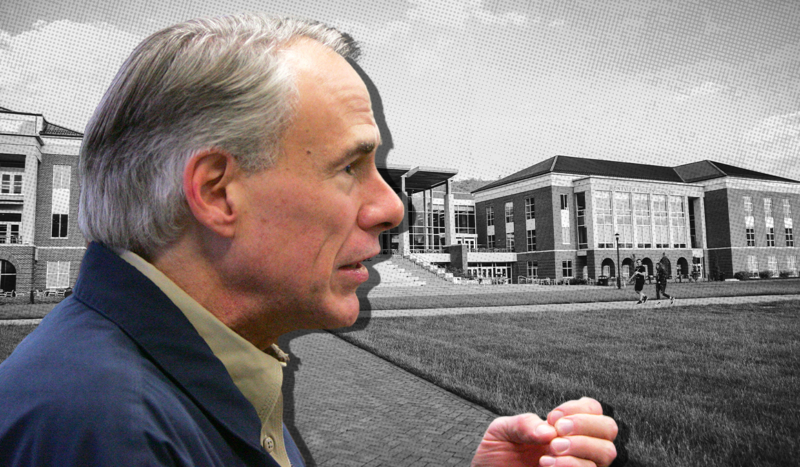 CV NEWS FEED // As Texas Republican Gov. Greg Abbott plans to call a special legislative session to address school choice next month, enthusiasm for educational freedom in the Lone Star State has swelled to new heights.
"This is one of those unparalleled opportunities when all of us together have the ability to achieve a better state for all families across Texas," said Abbott during a September 19 tele-town hall with religious leaders.
I believe that every parent can do a better job of raising their children if they are given the power to choose the school that is best for their child. If they are given that power, that child will go down a pathway to better educational success, personal success, and relationship success.
Joining Abbott at the tele-event was Bishop Edward J. Burns of the Diocese of Dallas. Speaking on behalf of the Texas Catholic Conference of Bishops, Burns announced support for the school choice session.
"A child's education is one of the most important priorities in any family," the bishop stated:
Parents have a choice in education options for their children in 32 states and the District of Columbia and Texas parents should also have that same choice. The Catholic Church teaches that as the primary educators of their children, parents have the right and responsibility to determine the best educational environment for their children. That is why the Texas Catholic Conference of Bishops supports Governor Abbott's push to empower all parents with parental choice.
>> EXPLAINER: THE TEXAS SCHOOL CHOICE FIGHT <<
Sen. Ted Cruz, R-TX, has also come out strongly in favor of the session. 
"I think this year is the best opportunity of your and my lifetime for the state legislature to pass a real and serious school choice program," he told The Texas Tribune Saturday.
He said such a program aims to "provide every child in Texas with hope and access to an excellent education."
"Texas unfortunately lags behind on school choice," Cruz noted.
A Heritage Foundation report from September 2022 corroborated that point.
The report "identified Texas as ranking no. 35 among the states for school choice, trailing behind more liberal states like California, Illinois, and Vermont," according to The Daily Signal, the think tank's news outlet.
The senator went on to call school choice "the civil rights issue of the 21st century."
"People who have gotten a good education can laugh at that," Cruz said:
But you know, it's interesting, if you go into the inner cities, and you ask African American parents, you ask Hispanic parents, 'Do they support school choice?' 60, 70, 80% of them support it.

So I get in Austin when folks have money and they feel quite comfortable, they can oppose choice. But my view is don't trap kids.
Prominent school choice advocate Corey DeAngelis, PhD, announced his support of Abbott's session on social media. "It's time for Texas to fund students, not systems," he wrote.
"The money doesn't belong to the government schools," said DeAngelis during a panel on News 4 San Antonio (an NBC affiliate). "Education funding is meant for educating children, not for propping up and protecting a particular institution."

"And if you like your public school you can keep it," he added. "But you shouldn't attend private school yourself and then turn around and say low-income families and other families shouldn't have that same kind of opportunity."