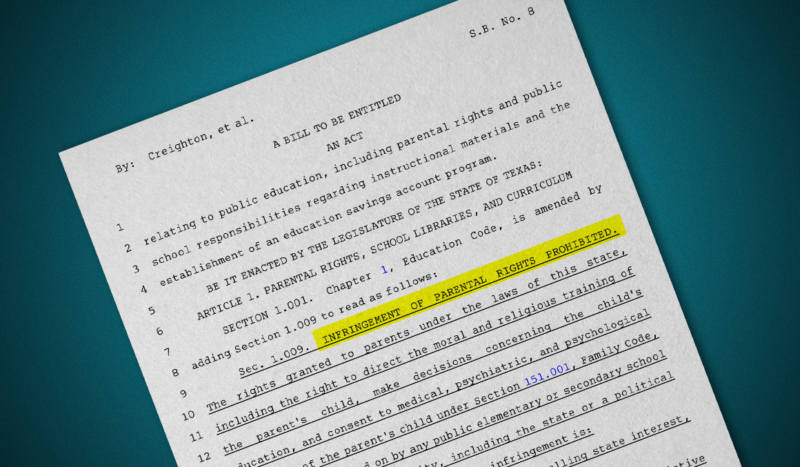 CV NEWS FEED // The Texas legislature will hold a special session to vote on a consequential piece of school choice legislation known as Senate Bill 8 next month.
Should the measure pass, Texas would become the 31st state with school choice measures and one of 14 states with an education savings account (ESA) program.
While the bill passed in the Senate, it failed in the House just before the end of the legislative session. Texas Republican Gov. Greg Abbott is a strong advocate for the bill and has made clear he wants it to be a legislative priority. 
What's in the bill?
Senate Bill 8 (SB 8) was introduced in March of this year. It relates to "public education, including parental rights and public school responsibilities regarding instructional materials and the establishment of an education savings account program." 
What is an ESA? 
ESA's are digital wallets that allow parents to pay for tuition at any accredited school of their choosing. Families can also use the accounts to pay for certain other approved educational expenses, according to txparentsmatter.com. 
The program would empower parents to customize their children's education according to the needs of each family. All students in pre-k through 12th grade would be eligible to apply.
Qualified educational expenses include tuition or fees, tutoring, books, uniforms, academic tests, therapy and technology for disabled students, and fee-for-service transportation.
ESA's are funded totally by state revenue and do not rely on either federal funding or that of Texas' public schools.
The program would be independently audited, and participants found to have spent funds on non-qualified educational items would be suspended. 
Are ESA's compatible with Catholic teaching?
In his apostolic exhortation Familiaris Consortio, Pope St. John Paul II asserted,
[Parents'] role as educators is so decisive that scarcely anything can compensate for their failure. It devolves on parents to create a family atmosphere so animated with love and reverence for God and others that a well rounded personal and social development will be fostered among the children. Hence, the family is the first school of those social virtues which every society needs.
On the role of the state in the education of children, Pope Francis said in his apostolic exhortation Amoris Laetitia:
The State offers educational programs in a subsidiary way, supporting the parents in their indeclinable role; parents themselves enjoy the right to choose freely the kind of education— accessible and of good quality—which they wish to give their children in accordance with their convictions. Schools do not replace parents but complement them.
According to texaspolicy.com, ESA's protect and support the role of parents in the education of their children. 
What would the bill do for families? 
Studies show that helping parents via school choice policies positively impacts students, especially in terms of educational outcomes. In Florida, low-income students ranked #33 in the nation in 1998. After school choice was implemented, low-income students rank #1 and college completion increased by 20%. 
Another measure within the bill is the restriction of instruction relating to sexual orientation or "gender identity" to students in pre-k through 12th grade. 
Why is there opposition to SB 8? 
Lawmakers on the political left oppose the bill based on the claim that ESA's siphon money from public schools to private schools.  
Some House Republicans also opposed the bill due to concerns over the inability of rural families to have access to public school alternatives.For more about school choice legislation – and a detailed breakdown of objections to the school choice movement – readers can click here for a free copy of CatholicVote's eBook "The Education Revolution."