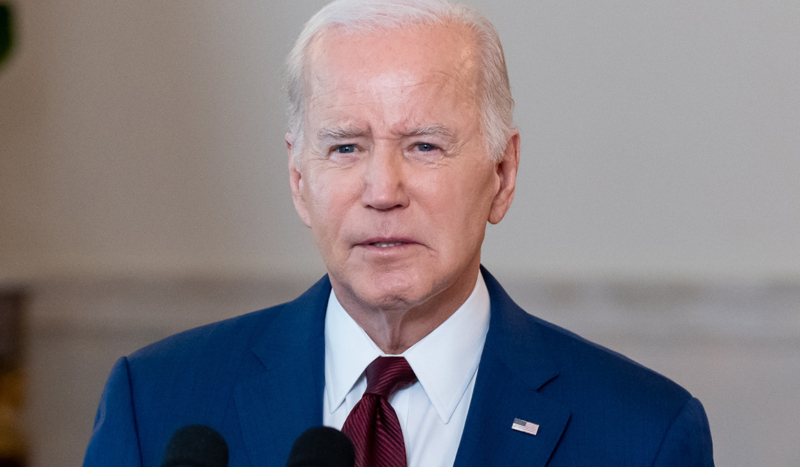 CV NEWS FEED // The latest U.S. Census report shows that the nation's poverty rate increased by 60% last year, marking the first time it has increased since the Obama administration.
The report found that in 2022, 12.4% of Americans – or about one in eight – were living in poverty. This was a significant increase, up from 7.8% the year before.
The Census Bureau explained that these numbers represented the Supplemental Poverty Measure (SPM) and not the official poverty measure.
The official measure "defines poverty by comparing pretax money income to a poverty threshold that is adjusted by family composition." On the other hand, the SPM "extends the official poverty measure by accounting for many government programs that are designed to assist low-income families but are not included in the official poverty measure."
In addition, child poverty rose even more drastically, more than doubling from 5.2% in 2021 to 12.4% in 2022.
>> POVERTY SKYROCKETING AFTER BIDEN CLAIMED HE WOULD CUT IT IN HALF <<
ABC News noted that the Census attributes the increase in the poverty rate, specifically when measured using the SPM, to the "expiration of pandemic programs, including refundable tax credits and stimulus payments, at the start of 2022."
Per CatholicVote's previous reporting, President Joe Biden has made the same argument. Last week he blamed "congressional Republicans' refusal to extend the enhanced Child Tax Credit" for the shocking numbers.
Journalist Ben Johnson published an analysis debunking that argument. "In 2021, Joe Biden's American Rescue Plan transformed the Child Tax Credit into a monthly welfare check," Johnson wrote: 
The ARP severed the CTC's original connection to work or its status as a tax reduction. Parents received 100% of the "tax credit," even if they owed no federal income taxes, and the plan contained no work requirement. 

Perhaps most transformatively, recipients no longer had to wait until the end of the year to receive the credit with its tax refund. Starting last July, families making up to $150,000 a year could bank a "tax credit" of $300 a month for every child under the age of six and $250 for each child aged 6 to 17, deposited directly into their bank accounts, even if they did not work one hour that year.
The Census also found that the government program that was most effective in combatting poverty was not one signed into law by Biden, but instead Social Security, which has been in existence since 1935.
Again, from ABC News:
Social Security lifted 28.9 million people out of SPM poverty last year, according to census data. In its report, the Census Bureau said Social Security was the "most important antipoverty program in 2022."