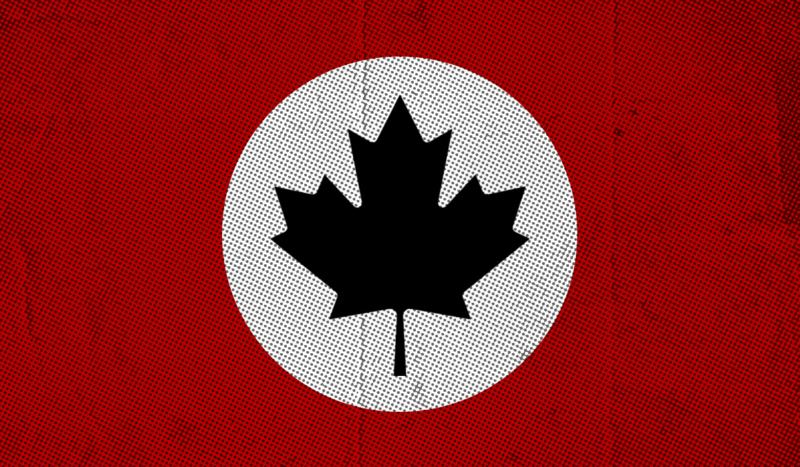 CV NEWS FEED // Canadian Speaker of the House of Commons Anthony Rota announced Wednesday that he was resigning from his role following significant backlash against his decision to honor a Nazi collaborator last week.
"It is with a heavy heart that I rise to inform members of my resignation as speaker of the House of Commons," the embattled politician told his colleagues:
It is my greatest honor as a parliamentarian to have been elected by you, my peers, to serve as the speaker of the House of Commons for the 43rd and 44th parliament. I've acted as your humble servant of this house, carrying out the important responsibilities of this position.
Despite his resignation from the speakership, Rota will continue to serve in Parliament as a member of the governing Liberal Party.
As CatholicVote previously reported, Rota on Friday had led parliament in a standing ovation for a former Nazi collaborator. The incident took place during Ukrainian President Volodymyr Zelenskyy's latest visit to Canada.
Rota introduced 98-year-old Yaroslav Hunka, who served as a Nazi Waffen-Schutzstaffel (Waffen-SS) agent during World War II, on the Parliament floor.
"We have here in the Chamber today [a] Ukrainian-Canadian world veteran from the Second World War who fought [for] Ukrainian independence against the Russians," Rota said.
From CatholicVote's report:
Members of parliament stood and applauded for over 30 seconds.

Rota, who had reportedly invited Hunka, mentioned that he was "proud" that he lived in his electoral district. "He's a Ukrainian hero, a Canadian hero, and we thank him for all his service," the speaker said.

A second standing ovation and a period of extended applause followed these remarks.
Prime Minister Justin Trudeau and his wife, Sophie, were photographed standing and cheering for Hunka, with most of the rest of parliament.
Neither Ukraine nor Russia was an independent country during World War II. Both were part of the Soviet Union, which was allied with the United States and Canada (then a part of the British Empire) against Nazi Germany.
>> CANADIAN PARLIAMENT GIVES STANDING OVATION TO NAZI <<
The British Broadcasting Corporation (BBC) noted that the 14th Waffen-SS Grenadier Division, in which Hunka served, is "accused of killing Polish and Jewish civilians, although the unit has not been found guilty of any war crimes by a tribunal." 
Human rights groups have widely lambasted the Canadian Parliament's honoring of the Nazi soldier.
Nearly a week elapsed between the event and Rota's resignation. The now-former speaker initially accepted responsibility and apologized for the incident but ignored calls for him to step down.
"I have subsequently become aware of more information which causes me to regret my decision," he told FOX News over the weekend. "I wish to make clear that no one, including fellow parliamentarians and the Ukraine delegation, was aware of my intention or of my remarks before I delivered them."
"It was my decision and my decision alone," he said. "This was a constituent who wanted to … be here. And I recognized him."
Rota added that he "apologize[d] profusely."
Meanwhile, The Daily Wire reported that Trudeau "appeared to blame Russian propaganda for the oversight but did not elaborate or provide specific examples of disinformation from foreign influences."
"Obviously, it's extremely upsetting that this happened," the controversial prime minister said Monday. "The speaker has acknowledged his mistake and apologized, but this is something that is deeply embarrassing to the Parliament of Canada and, by extension, to all Canadians."
"I think it's going to be really important that all of us push back against Russian propaganda, Russian disinformation, and continue our steadfast, unequivocal support for Ukraine," Trudeau added.