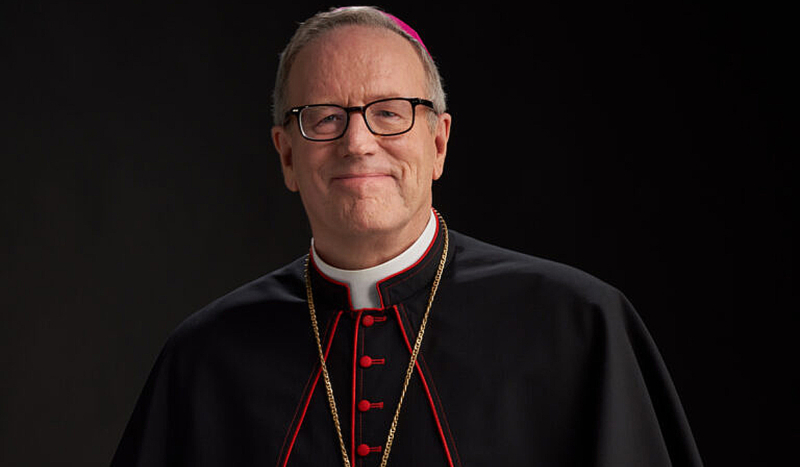 CV NEWS FEED // Former Los Angeles Auxiliary Bishop Robert Barron on Thursday called on Catholics to boycott the Los Angeles Dodgers over the team's re-invitation of the Sisters of Perpetual Indulgence (SPI), which he called an "anti-Catholic hate group."
HELP US FIGHT BACK AGAINST THE DODGERS
SPI is an LGBTQ activist group of men who dress in lewd costumes that mimic the habits worn by Catholic nuns.
Barron served the Archdiocese of Los Angeles for nearly seven years. He left last year after being appointed to his current post as Bishop of Winona-Rochester in Minnesota.
"The Dodgers invited this group that I think could only be described as an anti-Catholic hate group," Barron stated in a video posted to Twitter Thursday afternoon.
Barron described that the Dodgers' re-invitation of the SPI as being "accompanied by a kind of pathetic apology where [the SPI was] praised for all the great work that they do."
When giving an example of this so-called "great work," the bishop described the SPI's Easter Sunday display "where they had Jesus on the Cross – the most sacred moment in history for Catholics," and then
a drag queen comes in and kind of pulls Jesus off the Cross and then does a sort of pole dance on the Cross. For Catholics, it's hard to imagine anything more offensive than that.
HELP US FIGHT BACK AGAINST THE DODGERS
Barron posed the question: if, instead of Catholicism, the SPI had attacked Jewish or Muslim scripture and rituals, "What would the reaction be?"
"You know, those questions answer themselves," he concluded, implying that there is a double standard. "But somehow, attacking Catholics in this most disgraceful way is okay. Not only okay, it should be honored."
"There's a long tradition in this country of anti-Catholicism," Barron said. "It was said famously about a century ago the last acceptable prejudice in America is anti-Catholicism. But we shouldn't tolerate it."
HELP US FIGHT BACK AGAINST THE DODGERS
Barron encouraged his friends in Los Angeles to boycott the Dodgers. He noted that he is a "big baseball fan" and even threw a ceremonial first pitch for the Dodgers during a "Catholic Night" promotion in 2016.
He also had words specifically for his Hispanic friends, many of whom he indicated were "big baseball fans."
"This is your religion. This is the religion of your family," he said. "Why are we tolerating this?"
Barron closed by urging his followers, "Let's pray for the defense of our faith, and let's stand for the Catholic faith."
HELP US FIGHT BACK AGAINST THE DODGERS