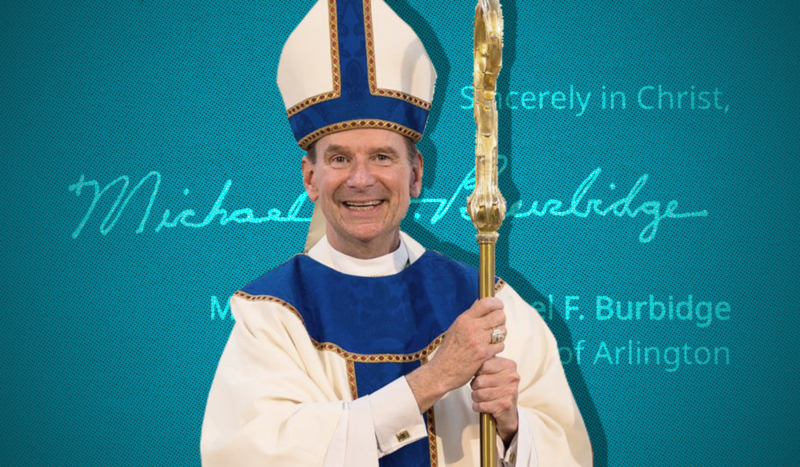 CV NEWS FEED // On October 20, Bishop Michael Burbidge of Arlington, VA, issued a brief letter imploring all Catholics in the diocese to participate in a day of prayer and fasting for peace in the Holy Land and an end to the Israel-Hamas war. 
Pope Francis called for a day of prayer and fasting for peace and an end to the Israel-Hamas war at his general audience in Rome last week.
The day of fasting, penance, and prayer is Friday, October 27. On October 18, Pope Francis said at a general audience that it is "a day of penance to which I invite sisters and brothers of the various Christian denominations, those belonging to other religions, and all those who have at heart the cause of peace in the world, to join in as they see fit." 
Burbidge requested that all Catholics in his diocese participate.
"At times like these, it may seem that we have little ability to effect or inspire change," Burbidge wrote. "However, as people of faith, we know this is not true. Our Heavenly Father hears our pleas and has the power to transform even the most hardened of hearts and instill peace wherever there is strife.
Pope Francis also announced that there will be a prayer vigil in St. Peter's Square in the evening of October 27, where attendants will spend "an hour of prayer in a spirit of penance to implore peace in our time, peace in this world."
In the letter, Burbidge quoted Pope Francis, who said, "The number of victims is rising and the situation in Gaza is desperate. Please, let everything possible be done to avoid a humanitarian disaster. The possible widening of the conflict is disturbing, while so many war fronts are already open in the world. May weapons be silenced, and let us heed the cry for peace of the poor, the people, the children."
October 27 is the second day of prayer and fasting for peace in Israel that Catholic leaders have called for this month.
Cardinal Pierbattista Pizzaballa, the Latin patriarch of Jerusalem, called for October 17 to be a day of prayer and fasting for peace and reconciliation. He implored Catholics to fast, pray the rosary, and spend time in Eucharistic adoration. 
Bishops across the U.S. are responding to Pope Francis' call. On October 20, the USCCB responded on social media in support of the second day of prayer and fasting. 
"Our Holy Father, Pope Francis, has called for a day of fasting and prayer, to humbly ask the Lord for 'peace in our days, peace in this world,'" Archbishop Timothy Broglio, President of the USCCB, wrote. "On behalf of my brother bishops in the United States, I invite all people who long for peace where there is war to join the Holy Father in fasting and acts of penance on October 27th."
In Sacramento, CA, Bishop Jamie Soto directed all priests in the diocese to offer a Mass for the Preservation of Peace and Justice on October 27. 
Bishop Robert Brennan of Brooklyn, NY, announced that he will celebrate a Mass of Prayer and Peace on October 27 at the Cathedral Basilica of St. James.
"When the whole world is united in praying for peace, the Lord hears those prayers in a very particular way," said Brennan.