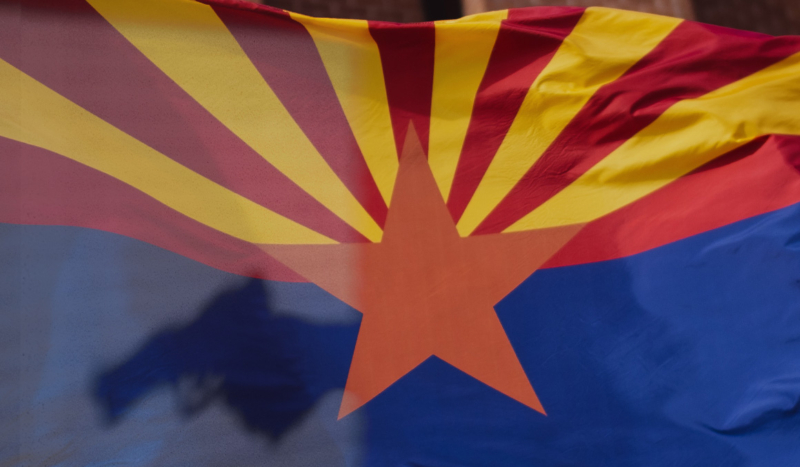 CV NEWS FEED // The Democratic caucus of the Arizona House of Representatives thanked the governor of a neighboring state for an anti-gun executive order that even gun control activists denounced as unconstitutional.
"Hat tip to New Mexico," the Arizona House Democrats wrote on X (formerly known as Twitter) Saturday, days after the state's Democratic Governor Michelle Lujan Grisham declared "gun violence a public health emergency."
In three days, the post received almost three replies per every "like." Some users posted replies that received more "likes" than the post itself, a phenomenon known in online circles as "ratioing."
One of these X users was Jeannette Garcia, an Arizona resident, Army veteran, and 2022 Republican Congressional candidate who said that Grisham "should be removed immediately."
"The constitution was written for exactly what is happening in New Mexico now!" Garcia wrote.
"This will NOT happen in Arizona!" she continued. "We The People will not allow it!"
Hours after the Arizona Democrats posted their message of support for the embattled New Mexico governor, other notable leftists and anti-gun advocates took the exact opposite position.
As CatholicVote reported Monday:
Gun control activist and left-wing political organizer David Hogg rebuked Grisham. "I support gun safety but there is no such thing as a state public health emergency exception to the U.S. Constitution," he wrote Saturday on X.

Hogg was not the only prominent leftist who bashed the New Mexico governor for going too far. He was also not the first.

Less than an hour before Hogg's post, Rep. Ted Lieu, D-CA, sent a post with a very similar message.
At a news conference, a reporter pressed Grisham to clarify whether her executive order would work to reduce crime in the state. "Do you really think that criminals are going to hear this message and not carry a gun in Albuquerque, on the streets, for 30 days?" he asked her.
"Uh, no," she replied.