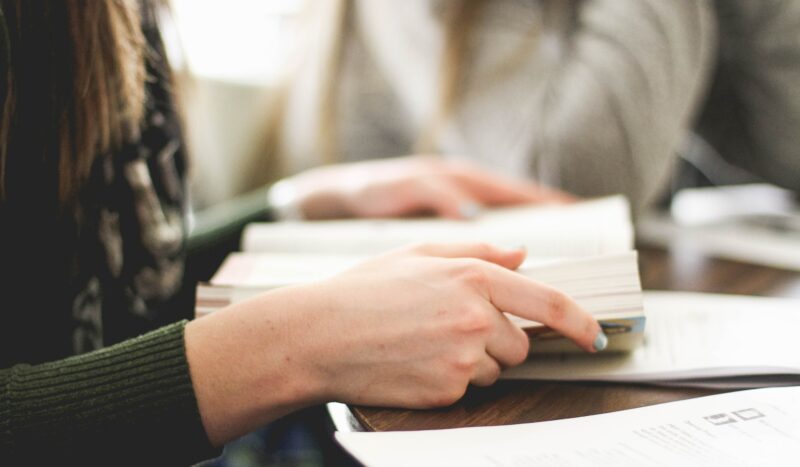 CV NEWS FEED // After announcing 100% in-person learning and a ban on transgender pronouns, the Diocese of Arlington saw enrollment jump as students returned Monday for a new school year.
John Gonzales reported for the local ABC news affiliate that 17,000 kids have enrolled in the northern Virginia diocese's 41 Catholic schools for the year, a 6 percent increase over last year. School officials partly credit their ability to safely reopen every school for in-person learning with the boost, driving them to hire additional personnel to support the increase.
"This year is a particularly exciting time in Catholic education, as we build off of the many innovations and lessons of the past year to reopen safely once again and to continue to pursue new, creative ways of learning for our students," Dr. Joseph Vorbach, Superintendent of Schools, Catholic Diocese of Arlington, told ABC-7.
With the goal of keeping all kids on campus, diocesan school officials followed guidelines from the Virginia Department of Education and the Virginia Department of Health to implement Covid-19 contingency plans for the new year, allowing them to scale up or scale down in response to infection rate changes. The academic year officially began Aug. 23 for the nation's Catholic schools.
While a few individual schools in the diocese will still offer virtual options to families who don't feel safe on campus, the decision to return in-person has not driven people away. Despite ongoing pressure from the media and teachers unions not to reopen U.S. schools this month, ABC-7 reported that only "a handful" of kids had transferred out of the diocese's Catholic schools.
The diocese, home to 70 parishes and more than 460,000 Catholics, started last school year in a hybrid learning model before gradually returning to in-person over the ensuing months.
Arlington's enrollment spike follows a vote earlier this month by Loudoun County's school board, whose institutions fall within the diocese's territory, to let students choose restrooms, sports teams, and pronouns based on their self-defined genders rather than biological sex. Protesting this decision, as well as mask policies and critical race theory requirements, teachers have resigned and angry parents have pledged to pull their kids out of public schools.
In response to the vote, the Diocese of Arlington has declared it will not honor any gender pronouns other than those determined by students' biological sex, citing Catholic doctrine.
Fr. James Martin, a prominent left-wing commenter on LGBT issues, criticized the diocese's transgender statement last week. In a flurry of tweets on Aug. 21, he suggested that Catholic schools refusing to acknowledge transgender pronouns may become a haven for people fleeing public schools.
"As the beginning of the school year approaches, some Catholic high schools are barring students from choosing their own pronouns (he/him; she/her; they/them, etc.)," Martin wrote in one tweet, linking to an article by the secular Gay & Lesbian Alliance Against Defamation (GLAAD) with suggestions on forcing schools to change their policies.
While some parents have said that they're choosing Catholic education to avoid the aggressive LGBT agenda, offering fully in-person learning may be ther greater driver of increased enrollment for Catholic schools.
With teachers unions forcing public schools in many parts of the country back to virtual learning for the second year in a row, and with most adults returning to work, parents have increasingly sought out homeschooling and private schools alternatives, benefiting those Catholic dioceses that have reopened for in-person learning.
Even with U.S. Catholic schools generally reopening more fully than public schools, the National Catholic Educational Association (NCEA) reported in February that enrollment for Catholic schools declined nationally at the start of last academic year because of long-term trends in Catholic education, and also because many Catholic schools were still closed after strict Covid-19 restrictions gutted their numbers.
Nevertheless, Catholic schools fared better in even some urban dioceses that remained on a hybrid model, apparently because they still promised more hope of in-person learning than the public schools in their areas.
Margaret Kaplow, an NCEA spokeswoman, told CatholicVote.org in an email: "There are pockets of the country where enrollment did rise during the 2020 – 2021 school year. Some dioceses include Arlington, VA; Sacramento, CA; Archdiocese of St. Paul – Minneapolis; Boston; Harrisburg; New York, New Jersey have reported increases in enrollment at the end of last school year.
Photo by Sarah Noltner on Unsplash