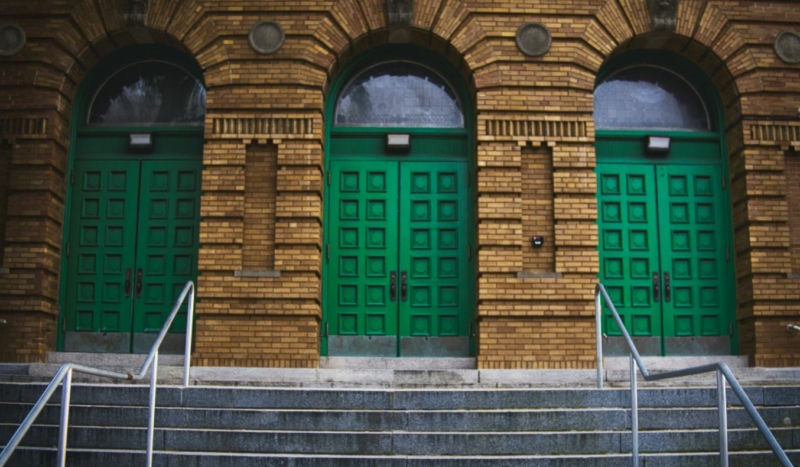 CV NEWS FEED // CatholicVote President Brian Burch on Friday called on Attorney General Merrick Garland to enforce the Freedom of Access to Clinic Entrances (FACE) Act.
The FACE Act is primarily known as a law pushed by pro-abortion politicians to limit pro-life activity on or near the properties of abortion clinics. Ironically, however, the law also includes safeguards for houses of worship.
Burch appealed to the Act this week in response to a number of threats from radical abortion groups, including one organization calling itself "Ruth Sent US," to storm into Catholic churches throughout the country during Mass on Sunday, May 8.
"It is religious bigotry of the worst kind," said Burch, but added: "It is also against the law."
"Attorney General Merrick Garland must make clear that acting on these plans would constitute a violation of the Freedom of Access to Clinic Entrances (FACE) Act and will be punished to the full extent of the law. Furthermore, the Attorney General has an obligation to alert every U.S. Attorney across the country and remind them of the law and their duty to enforce it," Burch said.
Background
The FACE Act was first proposed by then-Congressman Chuck Schumer, D-NY, in 1993. Democrats overwhelmingly supported the legislation, and it was signed into law by Democratic President Bill Clinton in 1994.
Along with its language protecting abortionists and their properties, however, the Act also strongly protects against "obstructing" or "intimidating" those who are "exercising or seeking to exercise the First Amendment right of religious freedom at a place of religious worship," as well as "the entity that owns or operates such place of religious worship."
While "usually used to punish pro-life sit-ins," the Act "applies equally to any church invasions, interference with services, blocking doors or parking lots, and vandalism, and it allows private lawsuits not only by the pastor but also by parishioners affected," Matt Bowman, an attorney with Alliance Defending Freedom, told CatholicVote. "The same is true for pro-life pregnancy centers."
Both worshipers and the proprietors of houses of worship are within their rights to sue for relief if they experience obstruction or intimidation, the FACE Act states:
In any action under subparagraph (A), the court may award appropriate relief, including temporary, preliminary or permanent injunctive relief and compensatory and punitive damages, as well as the costs of suit and reasonable fees for attorneys and expert witnesses. With respect to compensatory damages, the plaintiff may elect, at any time prior to the rendering of final judgment, to recover, in lieu of actual damages, an award of statutory damages in the amount of $5,000 per violation.
Given threats from pro-abortion groups like Ruth Sent Us, Catholic churchgoers and administrators "should be prepared to document, document, document obstruction or intimidation of those seeking to enter or leave churches, or to engage in religious exercises (like praying) in churches" this coming Sunday, another attorney told CatholicVote. "FACE provides for lawsuits by churches or individuals themselves who are the victims."
Word has spread quickly about the rights of Catholic parishioners and pastors under the FACE Act.
"Reminder: Blocking the entrance or threatening physical force at a place of religious worship is a federal crime under FACE that – even for non-violent first offenses – that could result in up to six months in prison or a $10,000 fine," tweeted Carrie Severino, president of the Judicial Network.
"Parishioners should be calm and peaceful, but also be ready to document disruptions," said CatholicVote Communications Director Joshua Mercer. "Have your phones on you, and be sure to photograph or film any offenders."
"And anyone at a Mass that gets disrupted should also contact the parish's lawyer," Mercer added. "Tell him or her that you're willing to press charges. At the very least, that should put a nice chill on anyone who thinks disrupting Mass is a good idea."