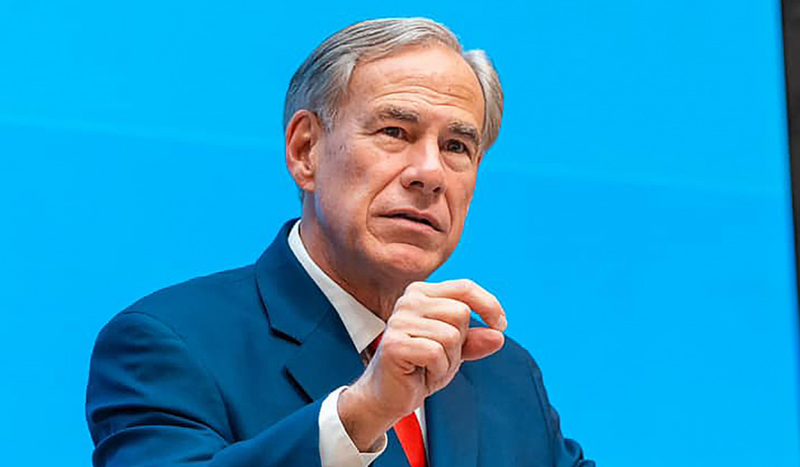 CV NEWS FEED // Texas is close to passing comprehensive school choice legislation, according to a Tuesday statement from Republican Gov. Greg Abbott.
Abbott said he had "come to an agreement" with state House Speaker Dade Phelan, R-TX, on the issue, and has accordingly expanded the agenda of the ongoing Special Session #3.
Abbott called for the special session of the state legislature in early October. It is set to end next Tuesday, and any current school choice bill would have to be approved by then.
The governor said the legislation he is working on with Phelan "will create an Education Savings Accounts program with universal eligibility for all Texas schoolchildren and will be entirely voluntary for families and schools to participate."
He continued:
Participating students will be eligible for approximately $10,400 per year in their Education Savings Account, administered by an education organization overseen by the Texas Comptroller on behalf of the parents and students participating in the program. We will also provide billions more in public education funding to boost Texas' top-notch public school system, including teacher pay raises, while staying within the constitutional spending limit.

This bill will codify recommendations made by the Teacher Vacancy Task Force, the Commission on Virtual Education, and the Commission on Special Education Funding. Importantly, the STAAR Test will be phased out to be replaced with an improved assessment system.
"This is the next step in the legislative process to deliver school choice to Texas parents and students who deserve the freedom to choose the education that best fits their learning needs," Abbott emphasized. "I look forward to working with both chambers of the Texas Legislature on getting this legislation to my desk to sign into law."
The same day, Phelan's press secretary Cassi Pollock said that the speaker "thanks the governor for expanding the call and looks forward to having robust discussions on school funding, teacher pay and other critical education issues with his House colleagues."
"All members will have the opportunity to make their voices heard," she added.
In addition to school choice, the governor also named border security and medical freedom as priorities to address during Special Session #3.
Abbott is a Catholic. As Abbott was preparing to call the special session in late September, Diocese of Dallas Bishop Edward J. Burns voiced his support for the effort to bring sweeping educational freedom legislation to the Lone Star State.
"Parents have a choice in education options for their children in 32 states and the District of Columbia and Texas parents should also have that same choice," said Burns in a tele-event with the governor and other faith leaders. 
"The Catholic Church teaches that as the primary educators of their children, parents have the right and responsibility to determine the best educational environment for their children," the bishop said. "That is why the Texas Catholic Conference of Bishops supports Governor Abbott's push to empower all parents with parental choice."

Sen. Ted Cruz, R-TX, and prominent school choice advocate Corey DeAngelis, PhD, also applauded Abbott's proposal.