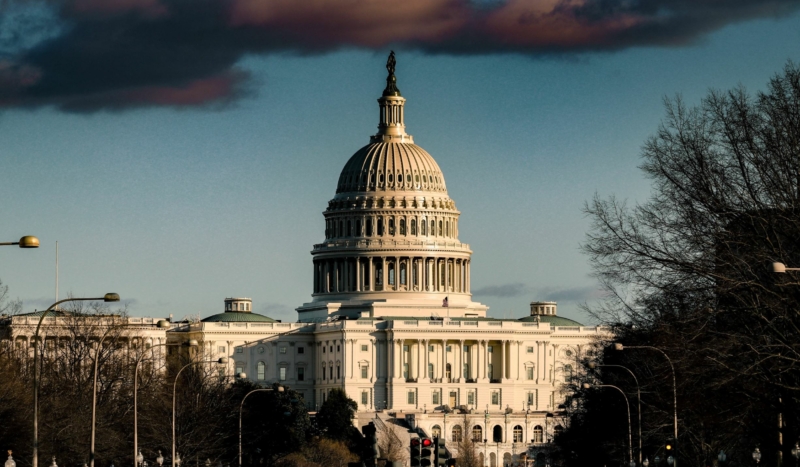 CV NEWS FEED // The Senate on Wednesday advanced the "Respect for Marriage Act" in a 62-37 vote, with 12 Republicans joining all Democrats in ending a filibuster and moving the bill forward. Final passage of the bill is expected next week.
CatholicVote's Catholic Accountability Project team noted the number of Catholic politicians who supported the bill, including four* Catholic Republicans and all 15 Democrats who claim to be Catholic. Those names are below.
Republicans who are Catholic and voted to advance the legislation:
Sen. Susan Collins, R-ME
Sen. Dan Sullivan, R-AK
Sen. Lisa Murkowski, R-AK
Sen. Thom Tillis, R-NC
Democrats who are Catholic and voted to advance the legislation:
Sen. Maria Cantwell, D-WA
Sen. Bob Casey, D-PA
Sen. Catherine Cortez Masto, D-NV
Sen. Dick Durbin, D-IL
Sen. Kirsten Gillibrand D-NY
Sen. Tim Kaine, D-VA
Sen. Mark Kelly, D-AZ
Sen. Patrick Leahy, D-VT
Sen. Ben Ray Lujan, D-NM
Sen. Joe Manchin, D-WV
Sen. Ed Markey, D-MA
Sen. Bob Menendez, D-NJ
Sen. Patty Murray, D-WA
Sen. Alex Padilla, D-CA
Sen. Jack Reed, D-RI
Threat to Religious Freedom
Despite a bipartisan deal to include some religious freedom language in the bill, veteran advocates of religious freedom decried the vote.
"Do not be fooled by today's vote," wrote Ryan Anderson of the Ethics and Public Policy Center:
This bill is not a compromise, not even a bad compromise. It enshrines a false definition of marriage in our law and then tells people they can have their day in court if and when they get sued. That's bad public policy.
Tom McClusky, CatholicVote's Director of Government Affairs, agreed. "Those who supported the downward definition of the institute of marriage insisted the issue was one of 'fairness for all,'" McClusky said:
Yet governments continue to use marriage redefinition laws to threaten the conscience and religious freedom of individuals as well as entities such as foster care and other social service providers, who seek to serve their communities without being punished for their longstanding and well-founded beliefs. This legislation would give further fuel to that division and prosecution.
The House passed a same-sex "marriage" bill without a religious freedom component in July, with support from nearly 50 House Republicans. When the final Senate version passes, the bill will head back to the House for approval.

CatholicVote has pressed Republicans to consider the dangers to religious freedom inherent in the bill. As CatholicVote's Erika Ahern wrote in July:
The key here is that the term "state agents" is not confined to clerks like Kim Davis or state social work agencies like Child Protective Services. "State agents" has been interpreted by the Supreme Court (cf. Brentwood Academy vs. Tennessee Secondary School, 2001) to apply to organizations that

-participate in a joint activity with a state

-perform a function traditionally carried out by the government

-or even merely have operations that are entwined with government policies.

Charities, schools, and other groups would be liable under RFMA if they refused to recognize same-sex, underage, polygamous, polyandrous, or polyamorous marriage licenses. Foster care and adoption charities, faith-based shelters and emergency housing organizations, and religious organizations that cooperate with the state to serve the poor would all be on the chopping block.
In light of Democrats' increased focus on LGBTQ legislation, CatholicVote produced a video showing a trajectory of increased aggressiveness and hostility against religious Americans that followed after the 2015 Supreme Court ruling that redefined marriage.
In the video, viewers first see gay "marriage" advocates promising that such a ruling would not affect anyone negatively. That rhetoric quickly morphs into more and more recent footage of LGBTQ activists and political figures promising to "completely smash heteronormativity" and prosecute schools that resist LGBTQ propaganda being inserted in curricula, and a male drag queen teaching children how to perform a sexually provocative dance move.
Readers can view that video below.