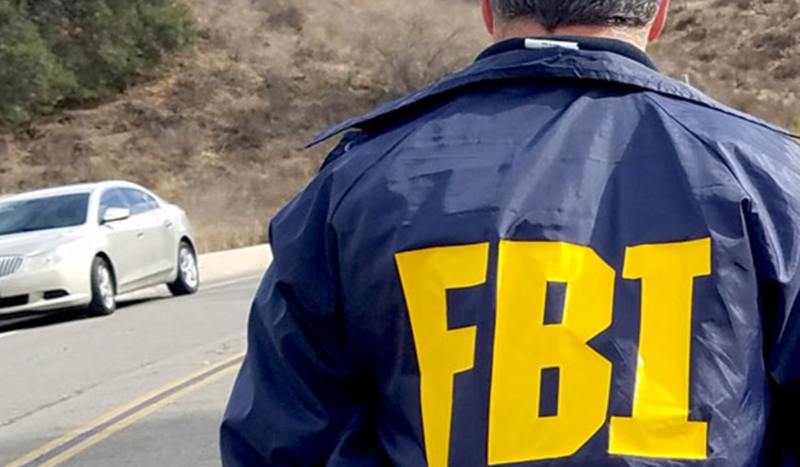 CV NEWS FEED // After revelations that the FBI's anti-Catholic Richmond Field Office memo was actually the product of agents in multiple offices across the country, the Wall Street Journal (WSJ) editorial board released an essay blasting the Bureau's handling of the scandal.
"Remember the tempest this year when the Federal Bureau of Investigation was found to be targeting some Catholics as 'extremists?'" the editors wrote:
The bureau cast it as the work of a single rogue field office. Well, it looks like the effort was more widespread than our G-men admitted to the public.

That's the news from a less-redacted internal FBI document released Wednesday by the House Judiciary Committee. Chairman Jim Jordan wants more information from the FBI on how broad this investigation really was.
In the memo, the FBI "relied on half-baked 'open-source' reporting from liberal outlets to justify more bureau investigation," WSJ pointed out:
Also troubling is the FBI's decision to redact the Portland and Los Angeles roles from the original version of the Richmond document it provided Congress in March. In a letter with the less-redacted version, acting assistant FBI director Christopher Dunham said the redactions had been necessary to protect "information specific to ongoing criminal investigations."

What changed from March until July, other than a threat of contempt from the Judiciary Committee? It's hard not to conclude that the bureau was trying to hide the breadth of its Catholics-as-radicals investigation.

…

Mr. Wray understandably defends his bureau's integrity, but he undermines that effort when he or his deputies aren't candid about what really happened.
In a report from The Washington Examiner, Justice Department reporter Ashley Oliver quoted CatholicVote President Brian Burch on the matter.
"A Catholic advocacy group tore into the FBI on Wednesday over revelations that an effort from the bureau's Richmond, Virginia, office to target certain 'traditionalist' Catholics may have been more widespread," Oliver reported:
CatholicVote referenced a less redacted version of an FBI document released by the House Judiciary Committee that revealed involvement from the bureau's Portland and Los Angeles offices in an initiative that had initially appeared isolated to the Richmond office.

"The FBI has finally acknowledged what we have long known, namely that FBI efforts to spy on Catholic churches went far beyond a single field office and a so-called rogue agent," CatholicVote President Brian Burch said in a statement.

Burch added, "Further, these new FBI admissions raise even more questions now about the intent, purpose, and scope of this illegal and unconstitutional effort to surveil Catholics inside of churches across America."

Oliver also added that the Justice Department, which oversees the FBI, replied to the Examiner earlier on Wednesday "when the less redacted version of the document surfaced, pointing to Wray's congressional testimony and a letter Wray had written to Jordan on July 25."