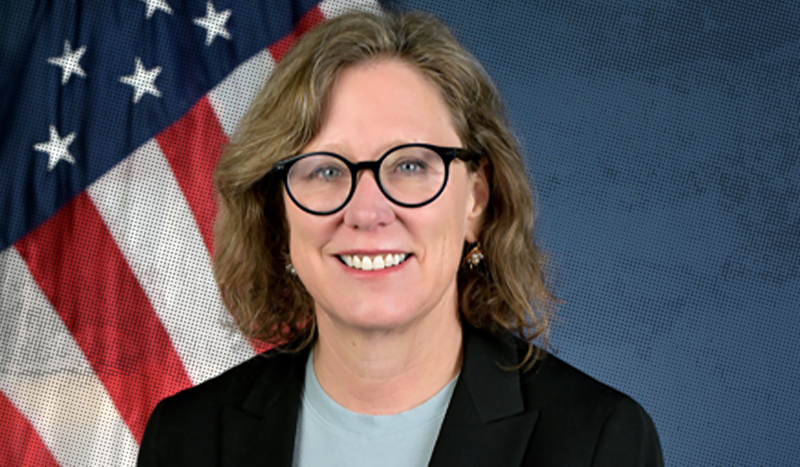 CV NEWS FEED // In May, President Joe Biden withdrew his nomination of "green" lawyer Ann Carlson to lead the National Highway Traffic Safety Administration (NHTSA) after Republican senators exposed her record of supporting extreme fuel regulations for vehicles.
However, four months after her Senate confirmation failed, Carlson is still collecting a taxpayer-funded check from the federal government as she continues to serve as the head of the NHTSA in an "acting" capacity.
Sens. Ted Cruz, R-TX, and Cynthia Lummis, R-WY, introduced a bill that aims to put a stop to this.
Thomas Cantenacci of FOX News reported that the proposed legislation would "effectively defund Ann Carlson."
"Because the White House withdrew her nomination before she received a floor vote, she is technically allowed to lead the agency as acting administrator since she wasn't directly rejected," Cantenacci wrote.
He noted that Cruz and Lummis' bill "aims to close" the apparent loophole.
Earlier this month, Cruz and 12 other Republican senators wrote a letter to Biden demanding that Carlson be immediately dismissed from her "acting" position. "In circumvention of the Senate's constitutional responsibility to provide advice and consent on presidential nominations," the letter stated,
you appointed Ms. Carlson to lead the agency after her nomination to be NHTSA administrator failed in the face of significant Senate opposition due to her extreme policy views, radical environmentalist record, and lack of vehicle safety experience.

Ms. Carlson's appointment as acting administrator not only violates the Federal Vacancies Reform Act (Vacancies Act) but also renders the agency's actions while she has held herself out as acting administrator invalid. We urge you to immediately replace Ms. Carlson as acting administrator and name a new nominee as soon as possible.
In a September 20 article, Cantenacci wrote that the day after Biden's 2021 inauguration, the president's transition team "hired Carlson, then an environmental law professor at UCLA, to serve as NHTSA's chief counsel."
"While the position didn't require Senate confirmation, Carlson has overseen key agency initiatives, like the modification of fuel economy standards, and has served as acting administrator since September," Cantenacci explained:
In February, Biden nominated Carlson to be the administrator of NHTSA, and the White House subsequently transmitted the nomination to the Senate Commerce Committee a month later. However, Carlson's nomination faced stiff opposition led by Cruz and fellow Commerce Committee Republicans who pointed to her history of environmental activism and desire to transform NHTSA into a climate-focused agency.
When the Senate was still considering Carlson's nomination at the beginning of May, Cruz, Lummis, and 11 other senators sent a letter to her highlighting her past support for draconian restrictions on gas vehicles.
"Following California's extreme push to ban gas-powered vehicles," the senators wrote,
the Environmental Protection Agency (EPA) recently proposed emissions standards for new vehicles that are so stringent they effectively mandate automakers produce electric vehicles (EV) even if Americans do not want them.

The EPA projects these standards would result in two-thirds of all new passenger car and light truck sales being EVs by 2032, even though EVs account for just six percent of new vehicle sales today.

Based on your record, we are deeply concerned that the National Highway Traffic Safety Administration (NHTSA) will follow the EPA's lead and propose similarly radical vehicle fuel economy standards that run contrary to the law, diminish vehicle choice, impose higher costs on American families, and undermine our national and energy security all while benefitting China.

As NHTSA finalizes a proposal for new fuel economy standards for model years 2027 to 2032, we urge you to reject the EPA's economically destructive regulatory overreach.
It is unknown whether Carlson or her office responded to the letter.
Biden withdrew his nomination of Carlson just weeks later. Cruz told FOX News at the time that her "withdrawal is a powerful blow to radical environmentalists who are attempting to enlist NHTSA into an outrageous attempt at banning gas-powered vehicles."
"I am proud of our work at the Commerce Committee to stop another extremist nominee from imposing a climate-alarmist agenda on the American people," the senator added.