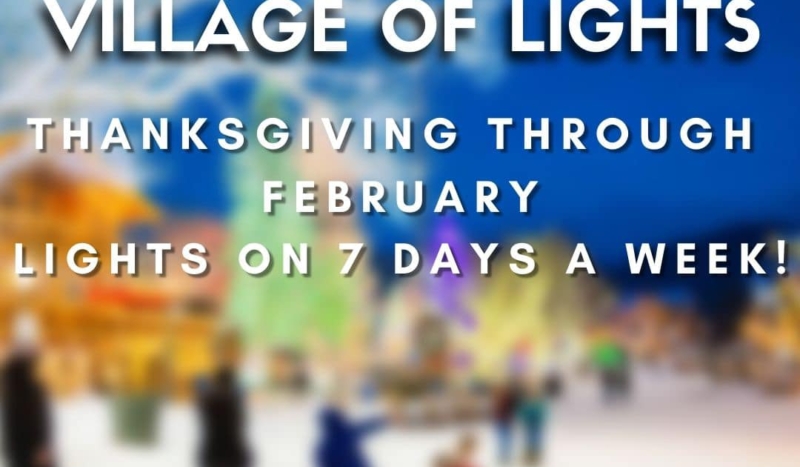 Editor's note: This article contains disturbing imagery.
CV NEWS FEED // The Chamber of Commerce at a small town in Washington State approved a number of alarming changes to a longstanding Christmas custom, according to a local business owner.
Benjamin Herreid, a Leavenworth, WA, restaurant owner and member of the Knights of Columbus, says the town's Chamber of Commerce told the Knights their booth would not be included in this year's public festivities. The exclusion of the Knights was itself disturbing, but the Chamber of Commerce had something much worse in store, Herreid reports.
"Our booth has been a feature of the Christmas lighting for the past 30+ years," Herreid wrote in a Facebook post. After the Chamber inexplicably turned the Knights away, Herreid and his business partner "made space on our restaurant's patio for the K of C sausage booth," whose proceeds go toward the mentally and physically handicapped, as well as the "spiritually handicapped (all of us)," he wrote.
Herreid said that while the exclusion of the Knights could have been "unintentional," it "seems to illustrate the priorities of those leading the charge in this town." After a recent election and the introduction of COVID restrictions, officials "rebranded" the longstanding local custom of "Christmas Lighting," axing the word "Christmas" from the title and renaming it "Village of Lights," Herreid told CatholicVote Monday.
After that and the kerfuffle with the Knights of Columbus, Herreid began to see a pattern. But nothing prepared him for what happened next.
On the opening weekend of the town's public holiday celebrations, "the Chamber had the audacity/naivety/stupidity to kick off this non-holiday by inviting Krampus Seattle," a "group of demonic horned half-goat cosplayers," to "give speeches at our pavilion and pub crawl throughout the downtown terrifying our children," Herreid wrote on Facebook.
Pictures of the group "Krampus Seattle," as well as of their public advertising, can be found below. (WARNING: disturbing imagery.)
"The Chamber of Commerce should issue an apology and whoever is responsible for this stupidity [should] step aside and let someone with some sense of sanity and decency take their place," Herreid stated on Facebook.
As a local restaurateur, Herreid also complained that an organization whose "soIe purpose is to promote commerce would choose to sponsor something that alienates and offends many of our potential visitors," adding that "the citizens and business owners should be very concerned with the direction that things have been heading in."
"My hope is that this message and many more are heard loud and clear at the leadership level in our community," Herreid said in a public Facebook post:
My hope is that the Knights succeed in their charitable work. My hope is that we finally wake up and let Leavenworth be Leavenworth with caroling, St. Nick, the Nativity, Christmas Lighting and old men selling sausages.
Herreid's initial post on Facebook was shared dozens of times and received over 100 comments. Some commenters mentioned seeing many people in frightening and "demonic" costumes at the event and lamented the effect it had on their small children. Others defended the group "Krampas Seattle," often while ridiculing Christmas and using foul language.
One commenter, himself wearing a demonic mask in his profile picture, seemed to threaten Herreid and the commenters who agreed with him about keeping the Leavenworth activities family-friendly. "Y'all are retarded," the commenter wrote. "Sounds like you've been naughty this year. Be careful krampus might kidnap your kids."
"At this point it can't be denied that there are some real cultural and societal reckonings that are happening and they stand to determine where we go as community," Herreid wrote in a followup post. "Christianity is being mocked in the public square as a fairytale and as superstition," but his post and the responses to it demonstrated that "paganism, Satanism, demonic influence are alive and well in this culture," he wrote:
Those that are not Christian still recognize the value of families gathering, giving gifts and sharing in the joy of this season. We need to remain steadfast in retaining space in the public square. Out of tolerance well-meaning people are being convinced that we need to give space over to alternative groups such as Krampus Seattle. I don't think we should give an inch.
"As a Christian father and as a Christian citizen I'm not about to give the devil a platform," Herreid concluded. "And if you're of the mind that says Christianity is myth and what these folks are presenting is also myth, then I would propose that decency and common sense make the choice pretty transparent. Choose the fairytale over the horror story."
Readers who agree with Herreid and would like to politely tell the Leavenworth Chamber of Commerce that such displays should never again be brought to family Christmas celebrations at taxpayer expense can write to troy@leavenworth.org to make their voices heard.