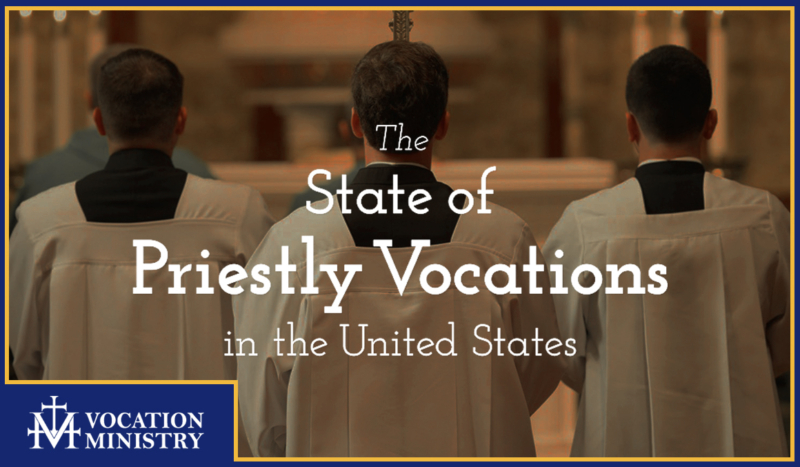 Guest Author Rhonda Gruenewald, Founder of Vocation Ministry
I grew up in a one-stoplight town about 30 miles north of Houston, Texas. Our family did not belong to a church or even talk about God. It was not until I was out of college teaching high school English that I yearned to develop a faith life. At age 25, I was baptized into the Methodist church. The following year, I met David, my husband now of 25 years.
After marrying in the Church, I found my forever home of faith and became Catholic in 1999. Then in the fall of 2011, our pastor, Fr. Victor Perez, asked if I would help him resurrect our parish vocation committee. He told us two things:
Every parish should promote the priesthood, consecrated life, and sacramental marriage.
This is one of the most important ministries of a parish helping others to find out how God is calling them.
I was shocked! It was one of the most important tasks of a parish, and I did not even know what the word vocations meant. I went home that night and asked Google, "What is a vocation?" and "How to start a parish vocation committee?" thinking that it would tell me exactly what to do… but that was not the case. With no guide to follow, we forged our own path.
We implemented prayer for vocations, brought awareness to parishioners young and old about vocations, and started affirming our priests. Whether socializing with priests, seminarians, or sisters at a parish function or playing pin-the-mitre on the bishop with the children at our festival, I was having a blast!
Most importantly, the work our ministry was doing made a real difference in the culture of our parish. In just under a year, two high schoolers excitedly approached me, saying, "Mrs. Gruenewald, after the sisters came to our classrooms last year, we are both thinking about religious life. Can you help?" I was floored, not expecting fruit to come so quickly.
After hosting different activities every month at our parish for several years, I was asked, "How can we do this in every parish in Houston?" So, in December of 2013, I said I would write a pamphlet. Seventeen months later, Hundredfold: A Guide to Parish Vocation Ministry was published along with its companion website VocationMinistry.com.
Other diocesan vocation directors started asking me to educate and equip their priests and parishioners about creating a vocation-friendly environment in their parishes, too. No one was more surprised than I was; this was not my plan, but I kept saying yes!
Successful Track-Record
Two months after the first workshop, our non-profit was born. Since October 2015, Vocation Ministry has given 155 diocesan-wide workshops in 50 dioceses across North America. We also added a book and training for all Catholic educators in 2021.
The results? We've seen vocations boom!
We gave our 15th workshop in the Diocese of Peoria, Illinois, in 2016. They had 9 seminarians at the time. We equipped their priests with how to nurture more vocations and then trained over 200 parishioners on the nuts and bolts of this ministry.
Now, the Diocese of Peoria has 22 men studying for the priesthood.
A few more examples of growth came from the Diocese of Ogdensburg (3 seminarians to 12), Lansing, Michigan (20 seminarians to 31), and Stockton, California (0 seminarians to 9) in just a few years. These dioceses became more intentionally focused on vocations, and the fruit came. The Holy Spirit is on the move!
Where Priests Come From
But why? Why should we focus on parishes and schools in this way? Did you know that 75% of the newly ordained, and almost as many newly professed sisters, say they first heard the call before turning 18?
This is when they are in catechism class, the parochial school, youth choir, serving at the altar, and receiving the sacraments. Vocation Ministry wants young people to feel supported in discerning God's call wherever they are and whenever they hear it. This revolutionary approach will normalize discernment, increasing vocations now and for future generations!
For example, in 2021, the Diocese of Austin conducted a diocesan wide Called by Name program, where parishioners and priests are asked to nominate youth and young adults from their parishes who might have a call to the priesthood or consecrated life. 300 names were submitted. Then, they asked us to help them with their efforts to increase vocation promotion. We gave our priest and parishioner workshops in English and Spanish this past fall. In January, they ran another Called by Name program, and Fr. Greg Gerhart, their vocation director, shared that over 975 names of possible discerners were submitted. Also, in 2022, their Andrew Dinner, an event to introduce young men to the priesthood, would garner around 30 attendees, but this year, after our trainings, they had 95 attend the dinner! SUCCESS!
Data-Driven Strategies
While giving a record-breaking 34 workshops in 2022, our nonprofit took a deep dive of 750+ hours into the vocation numbers of the Church and released a first-of-its-kind State of Priestly Vocations Report in February 2023.
We hope priests, laity, and educators utilize this 40-page study to deepen their understanding of the priesthood in the United States and the need for everyone to pray for and promote vocations.
Some of the highlights of the report are:
Outline of the vocations crisis
Analysis of dioceses via tiers (groups) based on the Catholic population
Findings and trends for each tier
Number of parishioners that each active priest serves per tier
Quantifying the crucial role of the priest in calling forth new priests
Base-need ordination and seminarian rates
Recommendations for priests, laity, and bishops to foster vocations
We made the report accessible to all as a gift to the Church in the United States. You can find it and the resources for anyone who wants to build up the priesthood at www.vocationministry.com.
Please join us in praying for more men to generously say yes to God's call!