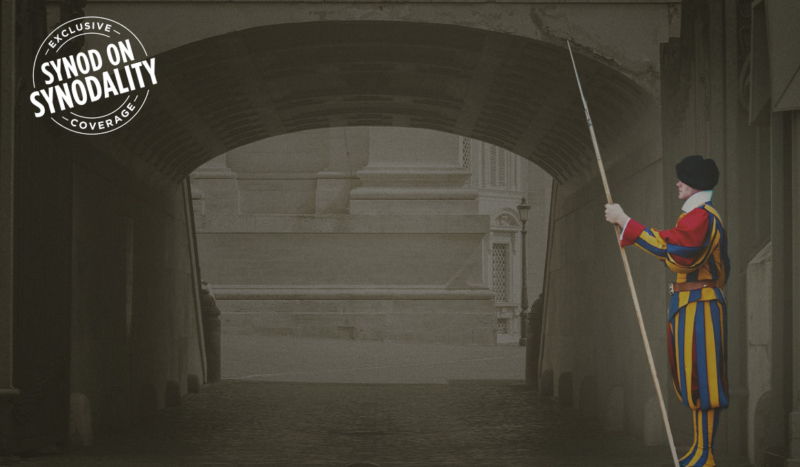 CV NEWS FEED // The Vatican confirmed that Pope Francis has asked participants at the Synod on Synodality to avoid speaking with the press, both now and after the meeting ends.
On Thursday, Dr. Paolo Ruffini, Prefect of the Vatican's Dicastery of Communications, said the information flow from the meetings will be "very limited," suggesting journalists can report instead on "the absence of news." Ruffini oversees the "Vatican News" department, which includes Internet, radio, television, and L'Osservatore Romano.
Responding to journalists' concerns, Ruffini promised briefings with synodal members at the end of each module, but said no information regarding the issues discussed either in the small groups or the general congregations will be provided.
Ruffini insisted that the silence is necessary for the success of the "process," suggesting journalists "take a spiritual pause in a world that seems to never stop."
Some journalists pointed out that the news blackout highlights an apparent contradiction. The synod is focused on "listening" and "tries to involve the universal Church," yet "will not allow transparent reporting," even silencing its participants.
Participants were not required to sign non-disclosure agreements; however, "canonical penalties" await those who do not maintain confidentiality even after returning home after the Synod.
Yesterday, during the first synodal assembly, Pope Francis asked journalists covering the synod to "exercise an asceticism… a certain fasting" in their coverage of the synod in order to "safeguard" the synod.
"Some will say," said Francis, "that the bishops are afraid…and that is why" journalists are not allowed access to the synod. "No," he continued. "The work of journalists is very important. But we must help them [journalists] to say this, this going in the Spirit. And more than the priority of speaking, there is the priority of listening."
Earlier this year, Ruffini received the first annual Ozanam Journalism Award from the Society of St. Vincent de Paul for distinguishing himself "in the propagation of news" and "promoting the dialogue between civil society and the Church."