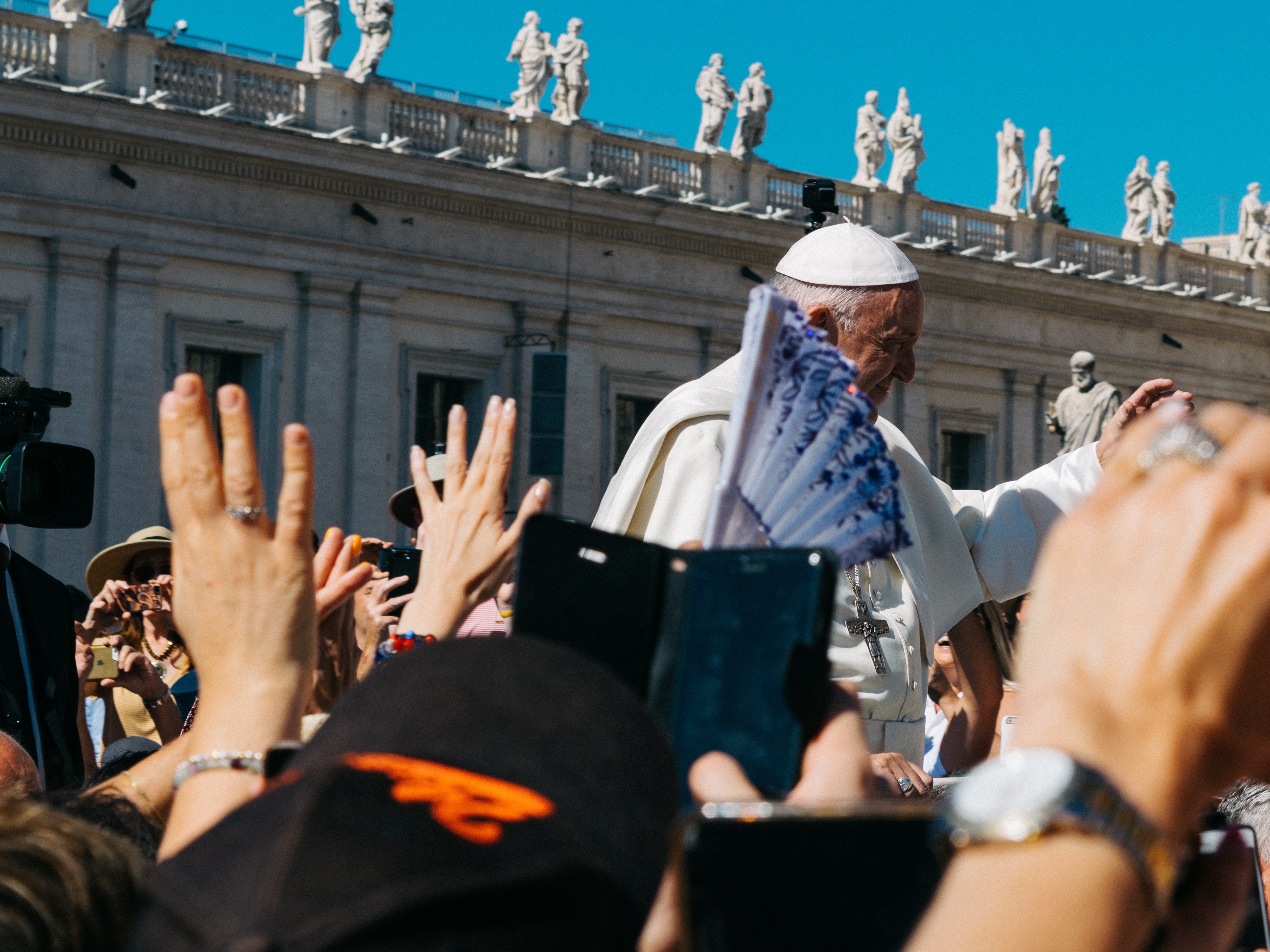 CV NEWS FEED // Vatican City announced Monday that it will begin requiring a so-called "green pass" for entry on October 1.
"As of Oct 1, 2021, entry into the Vatican is permitted exclusively to persons holding the 'Vatican Green Pass', 'European Green Pass,' or foreign green COVID 19 certification proving vaccination, recovery, or negative rapid molecular or antigenic test," reported Catholic journalist Diane Montagne.
"Control [Checks], during access to Vatican City State and to the areas referred to in Articles 15 and 16 of the Lateran Treaty, is entrusted to the Gendarmerie Corps," Montagne wrote, translating from an Italian statement from the Holy See Press Office:
These provisions apply to citizens, to residents in the State, to personnel serving in any capacity in the Governorate of Vatican City State and in the various bodies of the Roman Curia and its related institutions, and to all visitors and users of services.
The new rule will include an "exception" for "those who participate in liturgical celebrations for the time strictly necessary for the performance of the rite, without prejudice to the health prescriptions in force regarding distancing, the use of personal protective equipment, movement, etc.," according to Montagne.
While the Vatican's new rule exempts Mass attendees and allows entry to those who test negative for the COVID-19, many nonetheless find the decision ominous.
Among Catholic commentators, the news has already led to considerable backlash. "The unvaccinated person is the modern day leper," wrote Catholic columnist Jennifer Hartline. "And now the Church won't let us anywhere near Jesus?"
Canadian pundit Ezra Levant pointed out that the new rule "will exclude the majority of the world's Catholics, who live in unvaccinated Third World countries."
"No smelling like the unvaccinated sheep," quipped Catholic historian Joshua Charles — a reference to Pope Francis' famous exhortation to bishops to be true shepherds by mingling intimately with their flocks.
"There have been zero deaths from #Covid at the Vatican since the pandemic began," wrote National Catholic Register Rome Correspondent Edward Pentin, "and the last reported Covid case on Vatican soil was nearly a year ago.
The Vatican's new green pass requirement will likely stir more controversy in the coming weeks. Similar mandates for the controversial identifiers have already driven mass protests throughout Europe, with thousands marching in the streets of major cities in France, Italy, the UK, and elsewhere.