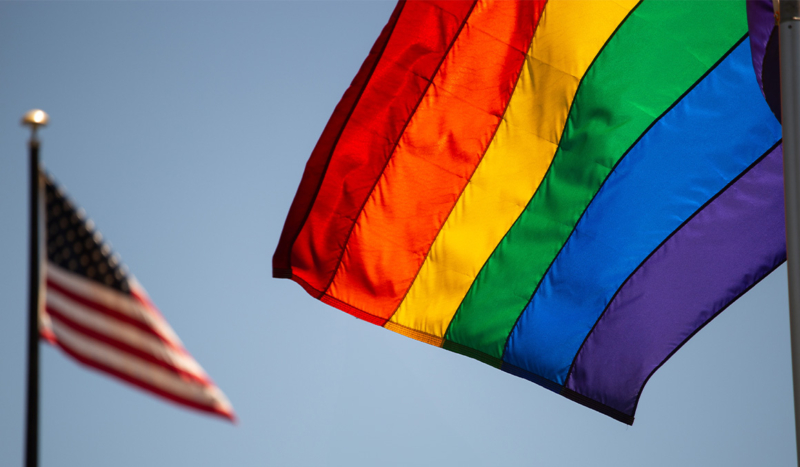 CV NEWS FEED // In light of the Supreme Court's decision in 303 Creative vs. Elenis, a Virginia photographer recently won a settlement over his refusal to photograph same-sex "weddings," and for including on his website a faith-based explanation about why he refuses to do so.
Bob Updegrove filed a pre-enforcement lawsuit in September of 2020 when an updated state law, called the Virginia Values Act (VVA), required him to offer his wedding photography services to same-sex couples should a request ever be made by a client.
Alliance Defending Freedom, a nonprofit law firm that represented Updegrove, announced yesterday that Updegrove's case had been successfully settled in favor of his religious convictions and business policies. 
VA Attorney General Jason Miyares, along with Director of the Office of Civil Rights Christine Lambrou Johnson, settled the case on appeal from the United States District Court for the Eastern District of Virginia.
Updegrove's successful settlement comes in light of a crucial pro-free speech Supreme Court case ruling called 303 Creative vs. Elenis. 
303 Creative vs. Elenis originated in Colorado, where Lorie Smith ran a design studio called 303 Creative that promoted causes such as supporting children with disabilities, and the beauty of traditional marriage. In 2016, Smith challenged a Colorado law that had previously been used against Christian Masterpiece Cakeshop owner Jack Phillips, out of concern that the law would negatively affect her studio. 
The Supreme Court ruled in July of this year that "the First Amendment envisions the United States as a rich and complex place where all persons are free to think and speak as they wish, not as the government demands," giving Smith the right to operate her studio according to her religious beliefs. 
In Virginia, the VVA made it unlawful "to withhold a public accommodation on the basis of sexual orientation, and (2) to publish a statement saying that a public accommodation will be withheld on the basis of sexual orientation." Updegrove's business website included a religious explanation of why he only photographs weddings between a man and a woman.
If Updegrove violated the VVA, the state law threatened fines up to $50,000, and then $100,000 per additional violation.
Following the settlement, Updegrove is free to publish communications regarding his religious beliefs on his website, and may photograph weddings according to his religious beliefs.
"As part of the settlement, Virginia officials acknowledged that the Constitution protects Updegrove's right to create wedding photography consistent with his beliefs, and that he is free to communicate his business policy regarding his religious beliefs on marriage," the ADF press release read.
"We commend Attorney General Miyares and his office for agreeing that state officials cannot punish Bob for exercising his First Amendment rights," said ADF Legal Counsel Johannes Widmalm-Delphonse.
"Free speech is for everyone. As the Supreme Court recently affirmed in 303 Creative, the government can't force Americans to say things they don't believe," said Widmalm-Delphonse. "This victory for Bob underscores how the 303 Creative decision will protect countless Americans from government censorship and coercion. The U.S. Constitution protects his freedom to express his views as he continues to serve clients of all backgrounds and beliefs."