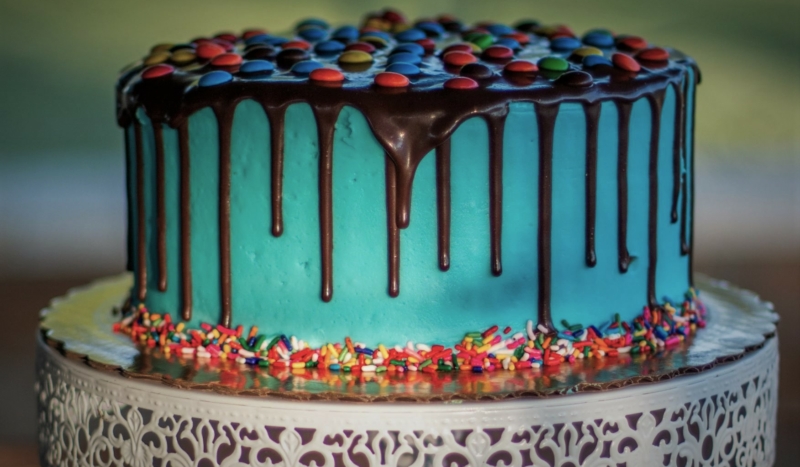 CV NEWS FEED // A Colorado district court ruled that Jack Phillips, owner of Masterpiece Cakeshop, must create custom cakes celebrating gender transitions.
The Wednesday ruling is the latest event in a long saga involving Phillips, a devout Christian, and customers seeking him out to demand he make custom cakes celebrating the LGBT movement, which he opposes on religious grounds.
In 2012 a homosexual couple filed a complaint with the Colorado Civil Rights Commission after Phillips declined to create a "wedding" cake for them. The resulting lawsuit led to the Commission ordering Phillips to create cakes for same-sex "weddings," and also to report regularly to the state with documentary proof that he and his staff were not "discriminating" against any customers.
Rather than comply, Phillips announced that Masterpiece Cakeshop would leave the wedding cake business altogether, only making other kinds of desserts — a decision which cost the business nearly half of its revenue.
Phillips also appealed the decision, with the help of the pro-religious freedom law firm Alliance Defending Freedom (ADF). In 2018, the U.S. Supreme Court ruled that Phillips had the right to decline to back the cake under the First Amendment, reversing the Colorado Commission's order.
By that time, the current case of Scardina v. Masterpiece Cakeshop was already in the making.
In 2017, a transgender attorney went to Masterpiece Cakeshop to order a cake celebrating his "transition."
"The request was for a custom-designed cake, pink on the inside and blue on the outside, to reflect and celebrate a gender transition," ADF explained in a statement Wednesday. "Phillips' shop declined that request because the customer specifically requested that the cake express messages and celebrate an event in conflict with Phillips' religious beliefs."
"Jack Phillips serves all people but shouldn't be forced to create custom cakes with messages that violate his conscience," ADF continued:
In this case, an activist attorney demanded Jack create custom cakes in order to 'test' Jack and 'correct the errors' of his thinking, and the activist even threatened to sue Jack again if the case is dismissed for any reason.
Since 2012, Phillips' run-ins with the LGBT movement have gained national attention. As ADF suggested this week, his well-known religious beliefs about sexuality has surely put a target on his back. "Radical activists and government officials are targeting artists like Jack because they won't promote messages on marriage and sexuality that violate their core convictions," ADF stated:
This case and others—including the case of floral artist Barronelle Stutzman, whose petition is pending before the U.S. Supreme Court—represents a disturbing trend: the weaponization of our justice system to ruin those with whom the activists disagree.
"The harassment of people like Jack and Barronelle has been occurring for nearly a decade and must stop," ADF concluded. "We will appeal this decision and continue to defend the freedom of all Americans to peacefully live and work according to their deeply held beliefs without fear of punishment."
While cases like these continue, many onlookers note that ordinary Christians and small business owners seem to be singled out by the progressive movements. As CatholicVote tweeted Wednesday regarding Phillips: