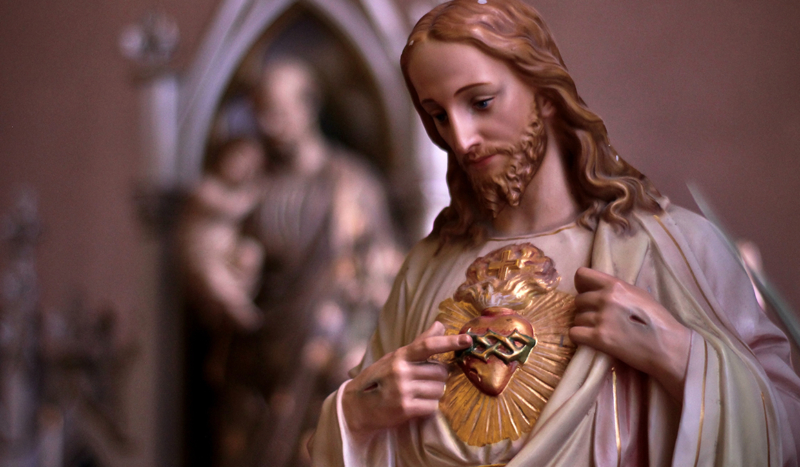 CV NEWS FEED // The United States Conference of Catholic Bishops (USCCB) made an official statement Monday condemning the LA Dodgers' decision to honor the Sisters of Perpetual Indulgence (SPI) on the feast of the Sacred Heart. 
>> FIGHT BACK: SUPPORT CATHOLICVOTE'S AD CAMPAIGN HERE <<
"This year, on June 16—the day of the Solemnity of the Sacred Heart of Jesus—a professional baseball team has shockingly chosen to honor a group whose lewdness and vulgarity in mocking our Lord, His Mother, and consecrated women cannot be overstated," the bishops stated. "This is not just offensive and painful to Christians everywhere; it is blasphemy."
By making this statement, the USCCB added their official voice to a growing chorus of bishops who have already spoken out against the SPI and the Dodgers' decision to give the anti-Catholic hate group a "Community Hero Award" during the team's "Pride Night."
>> FIGHT BACK: SUPPORT CATHOLICVOTE'S AD CAMPAIGN HERE <<
The bishops also thanked Catholics for standing up for their faith and speaking out against the Dodgers' actions.
"We call on Catholics to pray the Litany of the Sacred Heart on June 16, offering this prayer as an act of reparation for the blasphemies against our Lord we see in our culture today," the statement read.
Click here for the bishops' full statement.
Click here for a copy of the Litany of the Sacred Heart to join the bishops in prayer. 
>> FIGHT BACK: SUPPORT CATHOLICVOTE'S AD CAMPAIGN HERE <<