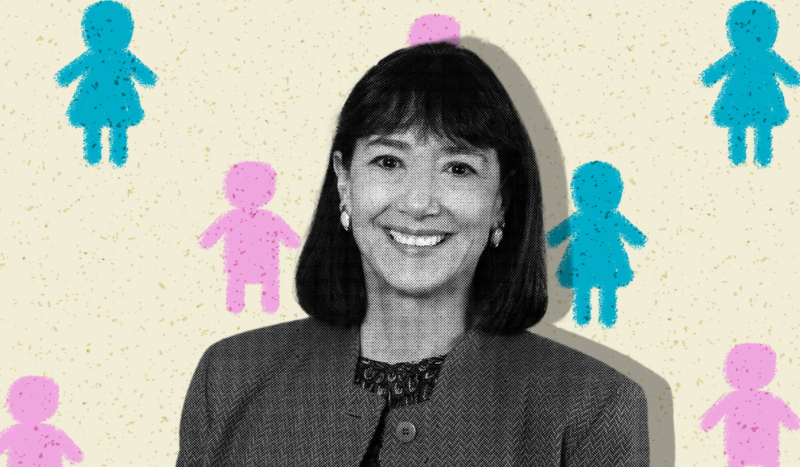 CV NEWS FEED // Sen. Tommy Tuberville, R-AL, had a heated exchange with a Biden public health nominee over a taxpayer-funded "gender transition" study that was connected to the suicides of two children who participated.
Monica Bertagnolli is President Joe Biden's nominee to lead the National Institutes of Health (NIH), a taxpayer-funded agency of the Department of the Health and Human Services (HHS) primarily concerned with public health research.
As Matt McDonald of the Catholic News Agency (CNA) reported:
The NIH funded a study published in January called "Psychosocial Functioning in Transgender Youth after 2 Years of Hormones," which followed the cases of 315 "transgender and nonbinary participants 12 to 20 years of age" at children's hospitals in Boston, Chicago, Oakland, and Los Angeles.

The study reported an increase in "life satisfaction" and a decrease in "depression and anxiety symptoms" during gender transitioning, but also acknowledged "suicidal ideation" in 11 participants and two suicides during the two-year period.
"That's obviously a tragedy," Tuberville indicated Wednesday during his questioning of Bertagnolli at a Senate Committee on Health, Education, Labor, and Pensions (HELP) hearing.
"But what concerns me even more is the fact that the NIH was funding this research, and beyond that I believe the NIH even called the study a success," Tuberville said. "That's sick."
The notably pro-life senator went on: "It sounds to me like the NIH totally dropped the ball on quality control and oversight."
He then asked Bertagnolli, "If confirmed, how will you make sure nothing like that ever happens on your watch?"
The nominee said the agency she hopes to lead carries "the greatest responsibility" to ensure it serves "all people, all walks of life."
"Any research that we do that involves human beings, people, is conducted according to the highest ethical principles so that we make sure that the research is intending to do no harm, to achieve benefit, and is done in ways that have maximum respect for the dignity of people," she added.
Tuberville's Senate colleague Sen. Roger Marshall, R-KS, also grilled the NIH hopeful on so-called "gender transition" procedures for minors.
"Do you believe that it's [okay] to fund this type of research where these irreversible procedures are being done?" Marshall asked. "Do you think there's any experiment that you can think would justify irreversibly damaging these poor little boys and girls who are 14, 15 years old?"
Bertagnolli answered vaguely: "Any research that we do, Senator, with regard to human subjects has to be done in a way that does no harm and produces the maximum benefit to the people that are participating in the research."
She referred to so-called "transgender" children as a "vulnerable population."

Bertagnolli is an oncologist who currently serves as the director of the National Cancer Institute (NCI), which is part of the NIH. Biden nominated her as NIH director in June. Her appointment is subject to Senate confirmation.