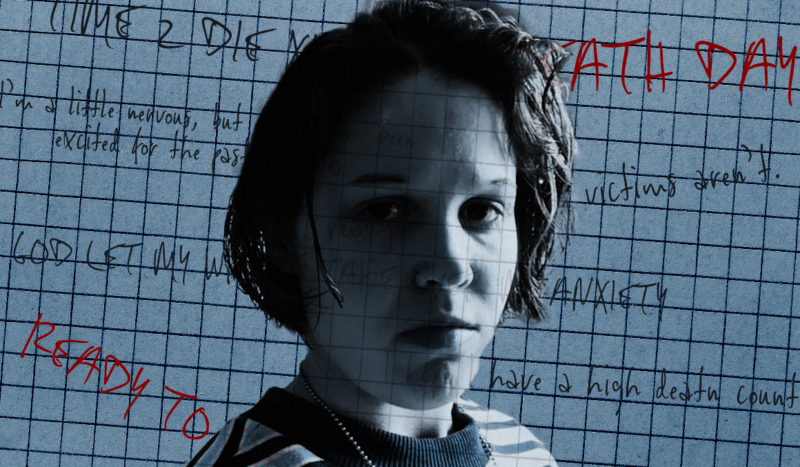 Editor's Note: The following information is deeply disturbing and explicit. Reader discretion is advised.
CV NEWS FEED // Several months after she killed six people in cold blood at a Nashville Christian elementary school, a mass murderer's "manifesto" has finally made its way to the hands of the public.
The shooter was a 28-year-old woman who claimed to be a man. The 16-minute-long massacre ended when she was shot dead by responding police officers.
In addition, the assailant deliberately targeted The Covenant School, which is affiliated with the Presbyterian Church in America. Three of her victims were nine-year-old students and three were school staff members in their 60s.
"DEATH DAY," the killer wrote in large capital letters at the top of her diary next to a hand-drawn image gun shooting at a target.
She likely penned the entry on the morning of March 27, just hours before opening fire at the Christian school's students and faculty.
"The day has finally come!" she continued.
"I'm a little nervous but excited too!" she wrote. "Been excited for the past 2 weeks."
"Can't believe I'm doing this, but I'm ready," she added. "I hope my victims aren't."
The murderess wrote that she was hoping for a "high death count" and that she was "ready to die." She signed the entry with a male name she used to refer to herself after beginning to identify as "transgender."
Also leaked was a detailed schedule the killer drafted for the day of her attack. Included was an event that appeared to involve stuffed animals. The first few words of the event were covered with a sticky note about what time the perpetrator would take her lunch break.
In another diary entry dated February 3, she scrawled several explicit and targeted messages of hate aimed toward the young students at the elementary school she would shoot up less than two months later.
"Kill those kids!!!" she wrote and underlined.
"Those crackers!" she added. "Cracker" is a derogatory term for white Americans.
The killer was white and one of her victims was black.
"Going to private fancy schools with those fancy kwakis [sic] [and] sports backpacks," continued the shooter, who at one point had attended the school she targeted.
Again from the February 3 entry:
w/ thier daddies mustangs [and] convertables

f–k you little s–ts

I wish to shoot you weakass d—ks w/ your mop yellow hair!!!

Wanna kill all you little crackers!

Bunch of little f—gots w/ your white privileges

f–k you f—gots
The two diary entries were accessed by conservative political commentator Steven Crowder. Their authenticity was confirmed by The Daily Wire.
Furthermore, The Daily Wire noted that 
after the shooting, Nashville police chief John Drake promised Republican Gov. Bill Lee that the manifesto would "soon" be released.

…
But Drake broke that promise. For the better part of a year, Nashville's police department refused to release the manifesto, citing a series of contradictory excuses. A spokeswoman for Lee ignored The Daily Wire's inquiries about Lee's response to the broken promise over the course of this year.