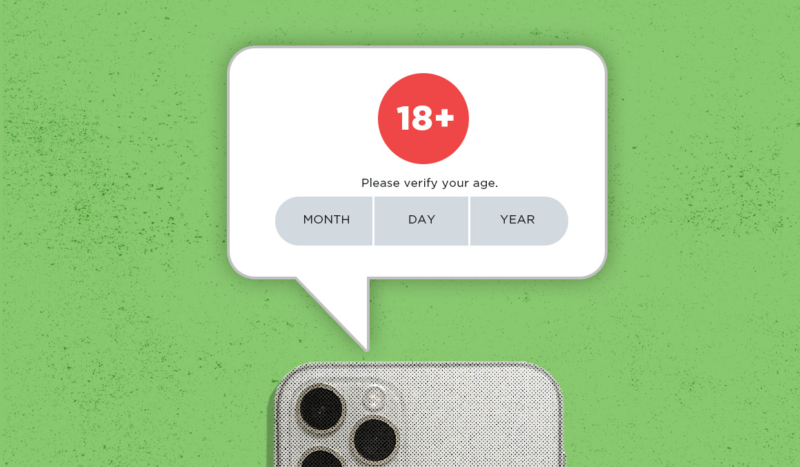 CV NEWS FEED // The American Principles Project (APP) on Wednesday released a policy brief detailing a roadmap for states to protect minors from the rampant porn industry.
The brief, titled "How States Can Protect Kids from Online Pornography," was written by APP Policy Director Jon Schweppe and Craig Parshall, the APP's Senior Advisor for Civil Liberty and Legal Policy.
"Over the past several years, we have seen a surge of interest in protecting kids from online pornography, culminating with significant legislative successes in the states," they wrote.
The authors cited the eight states that have passed age verification bills in the past two years – Louisiana, Utah, Virginia, Mississippi, Arkansas, Montana, Texas, and North Carolina – adding that this type of legislation requires "pornography websites to verify the adult age of their users prior to distributing them sexually explicit content."
They also discussed an additional Utah bill passed and signed in 2021 "that would require any tablet or smartphone sold or activated within the state to include a content filter … that would block pornography on that particular device." 
Schweppe and Parshall explained that a "provision in the bill mandates that five other states must pass similar legislation before the device filters requirement can take effect."
Despite these legislative successes, the brief's authors noted that their research shows age verification laws alone are not sufficient to protect children from porn.
"While a few US-based pornography websites have complied with state age verification laws by either requiring a form of age verification or blocking traffic entirely from the state, the reality is that online pornography is still widely available to children in each of the eight states that have passed these laws," they wrote.
Schweppe and Parshall listed several ways children in the aforementioned eight states can still access pornographic material, including via international websites, Google, social media, a virtual private network (VPN), and by disconnecting WiFi.
"Some of these problems can't be solved by legislation at the state level," they concluded. "Ultimately, this makes the case for federal legislation."
They conceded that a federal age verification law is "unlikely to happen in the next year." In the meantime, they recommended a continued incremental state-by-state approach. There "is still much work that can be done at the state level," they wrote.
Some measures that could make existing state-level age verification laws stronger include adding stronger mechanisms for enforcement, getting rid of carveouts, and ensuring that the laws comply with Section 230 of the Communications Decency Act, the authors wrote.
In August, an RMG Research poll found that an overwhelming majority (83%) of Americans support age verification laws. The finding prompted Schweppe to call protecting children from porn "the most broadly popular 'culture war' policy" he has ever seen.
Also in August, CatholicVote reported that age verification laws caused "adult" industry giant Pornhub to cease business operations in three states – Mississippi, Utah, and Virginia.