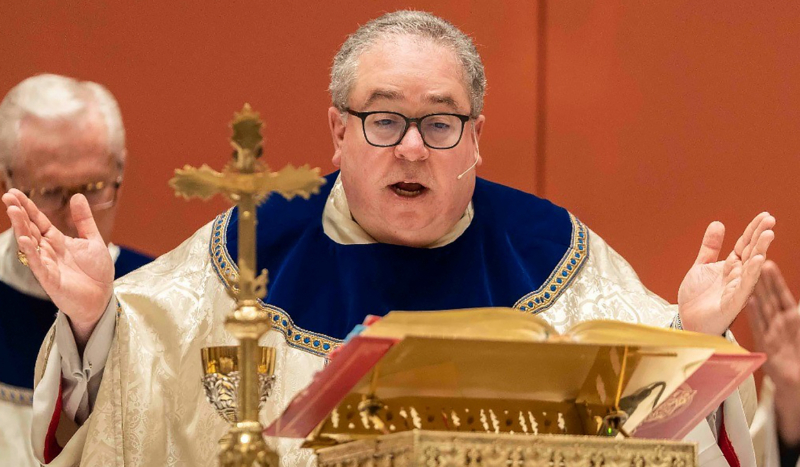 CV NEWS FEED // Bishop Michael Olson of the diocese of Fort Worth, TX, recently faced hostile questioning to testify in support of a bill promoting parental rights in education. 
HB 4340 would create Education Savings Accounts (ESA) to subsidize educational costs for parents who wish to have their children educated outside the public school system. The Texas House had previously voted against the use of state funding for school vouchers for private schools, but supporters of HB 4340 are reintroducing the legislation on behalf of school choice  and parental rights. 
Bishop Olson attended the Texas House Committee on Public Education's hearing on the bill to testify on behalf of parents. Democratic Rep. Gina Hinojosa questioned Olson on his stance, claiming he was only interested in obtaining money for private schools. Olson responded:  
"I'm testifying for parents to have the money that they're paying into their taxes so that they have parental choice. I don't want government money given directly to our schools. I want parents who are participants in our communities and want their children to have a better opportunity … I'm talking about access for these people."
Bishop Olson has been vocal in advocating for parental choice. In an interview with EWTN News Nightly, Olson said that it's a "grave mistake" to think that the state is responsible for educating children. "Parents have the chief responsibility and duty, and schools are ancillary," said Olson, "essential, and there are state interests in education, but they don't precede that of the parents."    
The school choice movement has been gaining tremendous momentum in America as parents and lawmakers stand up to education that doesn't reflect their situation or values. CatholicVote compiled a list of six states who recently passed legislation in favor of school choice and parental rights. 
>> WATCH: LOOpcast Interview School Choice Evangelist Corey D'Angelis <<