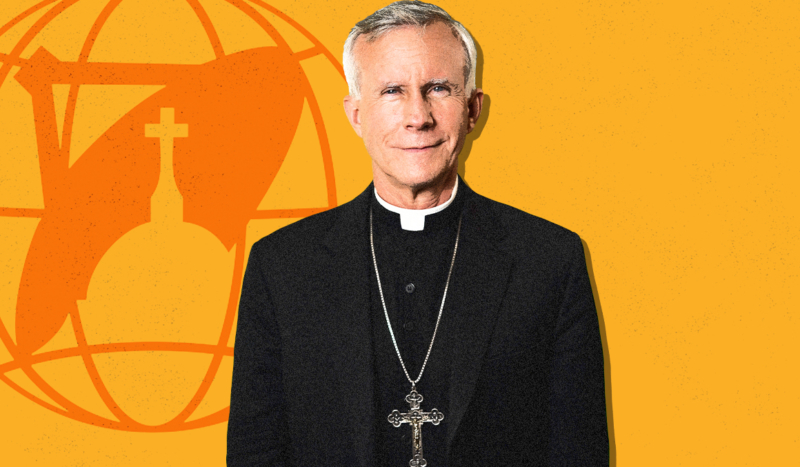 Bishop Joseph Strickland appeared on EWTN's The World Over on Thursday night to address the controversy surrounding his removal by Pope Francis as bishop of Tyler, Texas.
Prior reporting said that Strickland was removed last Saturday for "leadership issues" but Strickland refuted these claims.
Two days before he was removed, Strickland told the host, Raymond Arroyo, he met with Cardinal Christopher Pierre, Apostolic Nuncio to the United States. "Pierre didn't mention a single administrative concern that I heard," said Strickland. "He did mention a lack of fraternal unity with my brother bishops. I think this comes from me speaking out, but they are not, and they may have been a bit uncomfortable by how outspoken I am."
"Certainly my social media presence contributed to my dismissal," said Strickland. "I had already been told to cool it, but I feel like it is important," said Strickland. "I am a successor of the apostles, and that is a huge responsibility, and I feel the responsibility of speaking the truth as I understand it, and I try to do so respectfully; I am not trying to attack anybody."
Strickland said that two years ago, Pierre asked Strickland to mitigate his online presence. Strickland agreed, but has received pushback after posting multiple controversial statements, including a tweet saying he "rejects" Pope Francis' "program undermining the Deposit of faith" last May.
One concern that Strickland voiced is an apparent "double standard."
There are many bishops still in there that are connected and intertwined with the McCarrick scandal that we never really got answers for. It's not about me; it's about Christ and his church, but to have a situation where there are bishops that are closely connected, woven into the McCarrick story, and there have been no actions against them. That double standard is troubling.
Arroyo asked Strickland if his dismissal was the result of a canonical process. Strickland said that he was not aware of one and that this seemed to be at the request of Pope Francis. However, he said that he had no intention of fighting back.
"I'm not going to fight this; I said that I wouldn't, and I am a man of my word," said Strickland. "If this is the Holy Father's decision, then he has the authority to do it. There is a canonical process that a bishop's dismissal is supposed to follow, but I saw no evidence of it, but Pope Francis is above canon law."