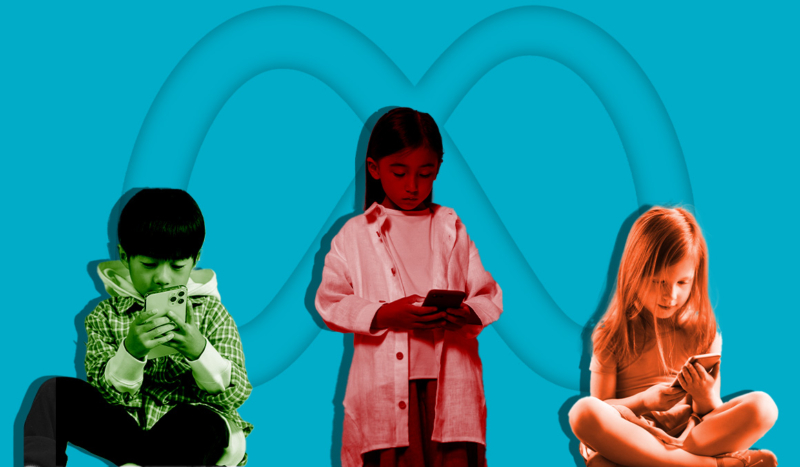 CV NEWS FEED // A bipartisan coalition of attorneys general from 33 of the nation's 50 states sued Mark Zuckerberg's Meta Platforms Inc. on Tuesday for pervasively harming the mental and physical health of young people.
Meta is the owner of several of the country's most popular social networking sites, including Facebook, Instagram, WhatsApp, and Threads.
In a over 200-page complaint, the attorneys general wrote that Meta has "over the past decade … profoundly altered the psychological and social realities of a generation of young Americans."
They also accused Zuckerberg's company of harnessing "powerful and unprecedented technologies to entice, engage, and ultimately ensnare youth and teens."
"Its motive is profit, and in seeking to maximize its financial gains, Meta has repeatedly misled the public about the substantial dangers of its Social Media Platforms," continued the attorneys general:
[Meta] has concealed the ways in which these Platforms exploit and manipulate its most vulnerable consumers: teenagers and children. And it has ignored the sweeping damage these Platforms have caused to the mental and physical health of our nation's youth.

In doing so, Meta engaged in, and continued to engage in, deceptive and unlawful conduct in violation of state and federal law.
The complaint listed "depression, anxiety [and] insomnia" as some of the risk factors in children who use Meta products.
The Daily Wire reported:
According to a 2019 study, adolescents between the ages of 12 and 15 who spent over three hours on social media per day had double the risk of developing symptoms of depression and anxiety, and the blame should not be placed entirely on parents who attempt to manage a healthy dose of social media for their children.
The states that joined the lawsuit are, listed in alphabetical order: Arizona, California, Colorado, Connecticut, Delaware, Georgia, Hawaii, Idaho, Illinois, Indiana, Kansas, Kentucky, Louisiana, Maine, Maryland, Michigan, Minnesota, Missouri, Nebraska, New Jersey, New York, North Carolina, North Dakota, Ohio, Oregon, Pennsylvania, Rhode Island, South Carolina, Virginia, Washington, West Virginia, and Wisconsin.
Twenty of these states have Democratic attorneys general and 13 have Republican attorneys general.
Of the 17 states not involved in the lawsuit, 13 have Republican attorneys general and four have Democratic attorneys general.
Meta responded to the lawsuit, stating: "We're disappointed that instead of working productively with companies across the industry to create clear, age-appropriate standards for the many apps teens use, the attorneys general have chosen this path."
In addition, the tech giant claimed that it has "already introduced over 30 tools to support teens and their families."
The conglomerate is currently worth over three quarters of a trillion dollars, according to its market capitalization value. Zuckerberg himself has a net worth of over $100 billion and is, as of press time, the seventh richest person in the world. 

Zuckerberg changed his company's name in 2021 after it was known as Facebook Inc. for nearly two decades. He said at the time: "We will effectively transition from people seeing us as primarily being a social media company to being a metaverse company."