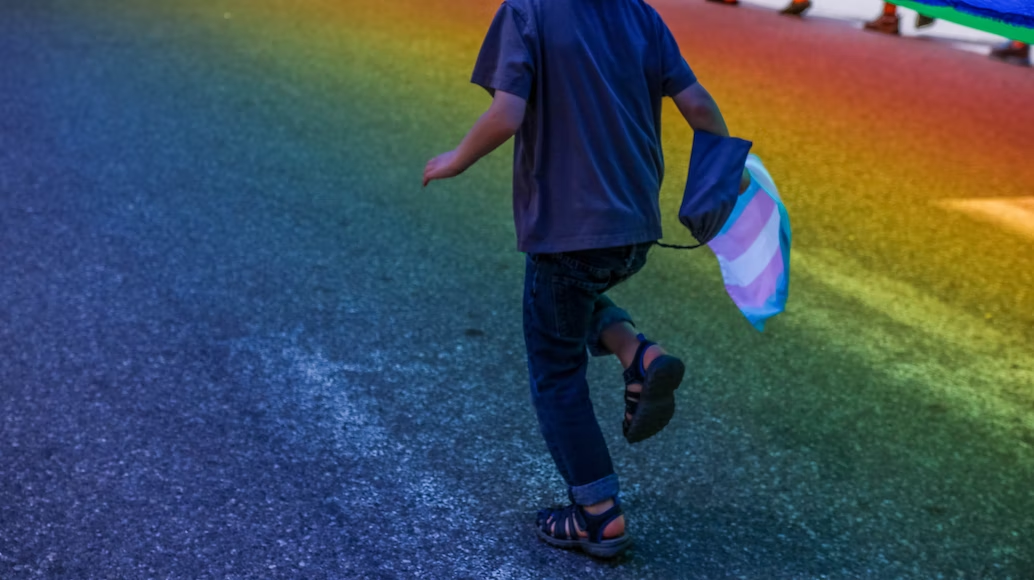 CV NEWS FEED // Utah last Saturday passed a law that bans inflicting so-called "transgender" medicine on children, including cross-sex hormones and surgeries. Meanwhile, legislatures in more than half of the rest of the United States will consider their own bills designed to protect kids from what advocates call the irreversible damage that "gender" treatments do to young bodies.
"More and more experts, states, and countries around the world are pausing these permanent and life-altering treatments for new patients until more and better research can help determine the long-term consequences," said Utah Republican Gov. Spencer Cox upon signing the new law Saturday. The bill was sponsored by Republican state Sen. Mike Kennedy, a practicing family physician.
"Lawmakers have introduced more than two dozen bills" addressing the issue of subjecting minors to "transgender health care" in this year's state legislative sessions, according to Axios.
The new bills come after a "wave" of similar legislation swept through "at least 34 states," which collectively introduced "more than 145" such bills, Axios reports:
Eleven states — Kansas, Kentucky, Missouri, Montana, New Hampshire, Oklahoma, South Carolina, Tennessee, Texas, Utah and Virginia — have proposed new legislation so far. …Republican lawmakers in Oklahoma introduced a bill this week seeking to make it a felony for anyone under the age of 26 to access gender-confirming care.

Meanwhile in Texas, at least a dozen … bills have been proposed in the first week of 2023, three of which seek to label providing gender-affirming care to minors a form of child abuse.
LGBTQ activists and their allies in legislatures and the media decry such efforts as acts of "anti-LGBTQIA+ discrimination" that will harm "trans youth." A growing chorus of conservative and moderate voices, however, believe that as the gender ideology agenda increasingly targets minors, it is time to pump the breaks.
Journalist Abigail Shrier in a recent essay pointed to the influence of California State Senator Scott Wiener, a Democrat and LGBTQ activist whose vision for California, Shrier points out, is representative of the broader vision of the LGBTQ movement for the whole country.
Wiener sponsored a successful piece of legislation (which took effect this month) purporting "to turn California into a 'state of refuge for trans kids and their families,'" in his words.
The new law allows "California courts to exercise jurisdiction where the parents would otherwise be prosecuted in their home states for having medically transitioned their minor children," Shrier explained:
A reaction to the laws in various states that have criminalized gender medical treatments on minors, the bill halts the extradition of such parents for these home-state offenses and refuses to cooperate with out-of-state law enforcement for this purpose.
"Does this bill promise what it plainly seems to—invite runaways to California from across the country to undergo gender medical transition?" Shrier asked. "Does it permit California minors to liberate themselves from their families by coming before a judge, declaring that they have been blocked from obtaining "gender-affirming care" by unsupportive parents, and so escape their parents' authority?"
I asked a criminal-law expert with experience working on federal-state joint criminal investigations to interpret the provision for me. "That means the kid is going to come to California and go to some nonprofit, which will bring the kid before the family court. And the court would say: 'We find you've been abandoned, or you've been unable to get necessary health care. And so, we're going to assume custody over you and let you do that,'" she said.
"From his perch in America's most left-leaning district, Wiener is already legislating for the country, establishing a model for ambitious progressive officeholders to follow, and inviting America's misunderstood children to flock to the Golden State," Shrier predicted.
And if the Biden Justice Department's priorities are any indication, it would seem Wiener's policy goals are far from fringe activism. The DOJ last year warned elected lawmakers at the state level that standing in the way of "access" to "transgender" treatments could violate "federal constitutional and statutory provisions that protect transgender youth against discrimination."
"The DOJ later sued Alabama over its ban, which criminalized certain types of gender-affirming care for trans youth," according to Axios.
Meanwhile, according to a recent study by Do No Harm, America makes "sex change" surgeries and treatments more easily accessible than any European country.
The study analyzed laws throughout Europe and compared them to laws in America, concluding that minors in America currently have more access to puberty blockers, hormonal therapies, and "sex change" surgeries than children throughout Europe.