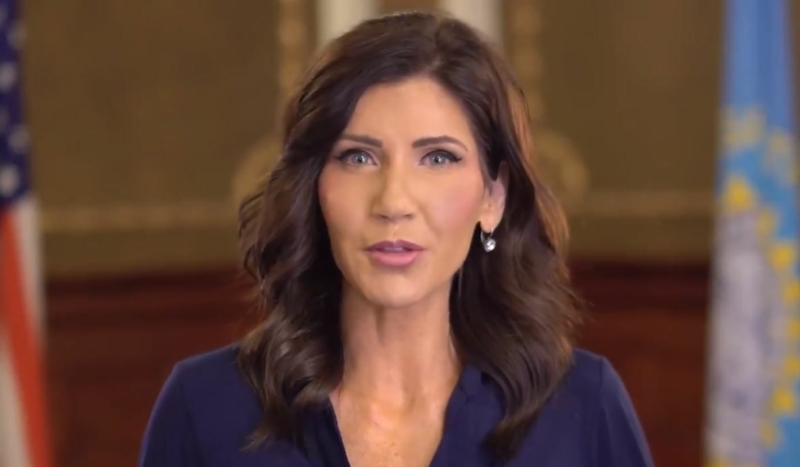 CV NEWS FEED // Gov. Kristi Noem, R-SD, has signed an executive order prohibiting the abortion industry from prescribing and selling abortion-inducing drugs online.
Under Noem's new order, only licensed South Dakota doctors may prescribe abortion-inducing drugs, and then only after an in-person exam. In addition, the order dictated that the state collect data on harmful side effects of abortion-inducing pills such as mifepristone, and banned the prescription of abortion drugs online via telemedicine. The order also called for the creation of a new, more robust licensing process for doctors who want to provide abortion-inducing drugs.
Finally, the order banned the abortion industry from providing abortion-inducing drugs on school or state property, including colleges and universities.
The use of telemedicine, or online prescription services, to provide chemical abortion drugs has been a subject of increased controversy this year, as congressional Democrats have pushed to expand these abortion efforts in an effort to sidestep democratically-enacted pro-life laws.
"A closer look at the United Kingdom raises some very serious concerns about the safety of telehealth abortions," wrote pro-life researcher Michael J. New in a recent column. "In early 2020, the U.K. began allowing women to obtain chemical abortions via telemedicine. In the first six months of 2020, the overall number of abortions in the U.K. increased by about 4 percent."
Another researcher found that the spread of abortion-by-telemedicine has led to a 54% increase in "emergency calls for follow-up care after a chemical abortion … when extrapolated across England and Wales, and ambulance responses rose by 19 percent," New explained. "Furthermore, Britain's Care Quality Commission identified eleven cases in which women went the hospital after taking chemical-abortion pills via telemedicine beyond the gestational-age limit."
New also noted that a "significant body of research suggests that chemical abortions pose health risks:"
For instance, two studies have found that chemical abortions have approximately four times the complication rate of surgical abortions; one analyzed a dataset of California Medicaid patients from 2009 to 2010, and the other studied more than 42,000 Finnish women who obtained abortions between 2000 and 2006. Obtaining a chemical abortion in a case with an unknown ectopic pregnancy could be fatal for the pregnant woman, and chemical abortions after 10 weeks' gestation pose additional health risks.
"The Biden Administration is continuing to overstep its authority and suppress legislatures that are standing up for the unborn to pass strong pro-life laws," said Noem in a statement Tuesday. "They are working right now to make it easier to end the life of an unborn child via telemedicine abortion. That is not going to happen in South Dakota."
Noem also vowed to "ensure that South Dakota remains a strong pro-life state."
"We commend Governor Noem for taking this bold action that will save lives from dangerous chemical abortions, which have a fourfold higher rate of complications compared to surgical abortion," added Marjorie Dannenfelser, President of the pro-life advocacy group Susan B. Anthony List:
The Biden administration would turn every post office and pharmacy into an abortion center if they had their way, leaving women alone and at risk of severe heavy bleeding, physical, emotional, and psychological stress, and more. States must take action. Governor Noem is setting a courageous model today that we hope more state leaders across the nation will soon follow.