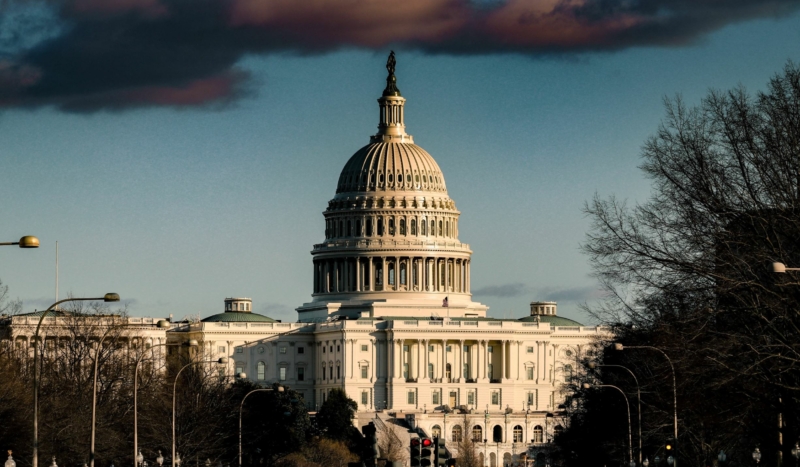 CV NEWS FEED // Senate Democrats left out the Hyde Amendment from the annual funding bill they presented Monday, rupturing a decades-long bipartisan custom of including the amendment, which prohibits taxpayer funding of abortions, in all such bills.
"The bill also did not include the Weldon amendment, which bars entities that don't want to provide abortion care from being denied federal dollars, or an amendment to block federal funds from being used for abortions specifically in Washington, D.C.," The Hill reported.
The move is a fulfillment of an unprecedented campaign by the Biden administration and its allies in Congress to do away with customary amendments, the foremost of which is Hyde, that protect against forcing American taxpayers to subsidize the abortion industry.
The Hyde Amendment has been attached to spending bills since it was first introduced shortly after the passage of Roe v. Wade, with both Democrats and Republicans supporting it. President Biden repeatedly committed himself to maintaining Hyde, but reversed his position in the leadup to taking office.
Catholic leaders, including the U.S. bishops, have denounced the Biden administration and Democrats for attacking the Hyde Amendment.
As CatholicVote reported in September, the bishops spoke against Biden's refusal to include Hyde in his controversial $3.5 trillion Build Back Better Act.
The text of the bill "funds abortion, the deliberate destruction of our most vulnerable brothers and sisters – those in the womb," wrote Archbishop Joseph Naumann, chairman of the USCCB's Committee on Pro-Life Activities, and Archbishop Paul Coakley, chairman of the USCCB's Committee on Domestic Justice and Human Development…. "This cannot be included," the bishops stated. "Congress can, and must, turn back from including taxpayer funding of abortion, in the Build Back Better Act." 
That statement
was only the latest of several, including a number of letters the bishops have sent to President Biden and members of congress pleading with Democrats to respect unborn life and taxpayers by including protections against abortion funding in their funding bills.
The bishops have been largely spurned by the Biden administration and by Democrats.