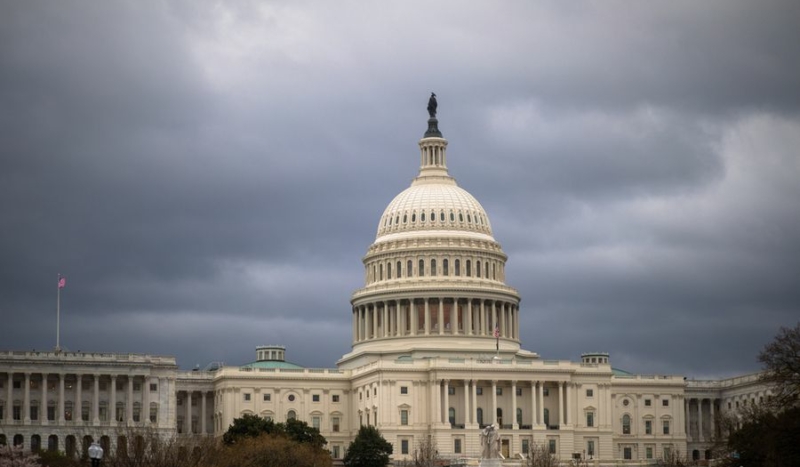 CV NEWS FEED // The Senate on Friday confirmed controversial Biden nominee Nancy Abudu to serve as a judge on the U.S. Court of Appeals for the 11th District, despite grave warnings from religious groups over her "radical" background.
Abudu had worked as a strategic litigation director for the Southern Poverty Law Center (SPLC), a disgraced far-left organization that has repeatedly been forced to retract its designations of mainstream conservative and religious organizations as "hate groups."
SPLC was also cited in the controversial leaked FBI memo which targeted "radical-traditionalist Catholics" for surveillance. FBI officials and Attorney General Merrick Garland denounced the memo as inappropriate after the public was made aware of it.
CatholicVote Director of Government Affairs Tom McClusky had warned against nominating Abudu.

"Americans should be deeply concerned over the alliance between the Biden administration and the Southern Poverty Law Center, a self-professed civil rights group infamous for its aggressive targeting of conservative and religious organizations," McClusky wrote in a March column for The Washington Times:
This organization has inspired a left-wing domestic terrorist attack and has been exposed repeatedly for baselessly smearing its political opponents.

Mr. Biden recently nominated the SPLC's strategic litigation director, Nancy Abudu, to be a permanent judge on the U.S. Court of Appeals for the 11th District. Ms. Abudu's confirmation hearing made it abundantly clear that her ties to the SPLC would affect her ability to fairly apply the law, especially toward those she disagrees with politically.
McClusky pointed out that Abudu expressed support for abolishing the filibuster, and also "refused to answer questions regarding her involvement in the SPLC's abuse of the judicial process through judge-shopping (targeting specific venues to file cases solely in order to have them heard by a sympathetic judge)."
SPLC's false rhetoric is not a matter of mere disagreement between the political left and political right, McClusky pointed out:
I have witnessed the dangers of the SPLC's extreme rhetoric firsthand. Nearly 11 years ago, I was working at the Family Research Council in Washington on what I thought was a normal Wednesday.

The safety my co-workers and I had felt was shattered when a deranged young man entered our lobby that morning with the intent to "kill the people in the building and then smear a Chick-fil-A sandwich in their face … to kill as many people as I could." Thankfully, our office manager subdued the assailant before anyone was killed. Yet how had this unthinkable situation materialized in the first place?

In his interrogation video with the FBI, the man admitted that he had picked the FRC as a target because it was listed on the SPLC's website, which claims to track "hate groups" but has been used more frequently to hatefully label conservative organizations. (The FRC was listed merely due to the organization's traditional marriage views.)
In 2017, "five minutes after I left the field after talking to a number of Republican congressmen who were practicing for the upcoming congressional baseball game, a deranged gunman opened fire on gathered elected officials," McClusky continued. "He ended up severely wounding many, including now-Majority Leader Steve Scalise. This would-be assassin had 'liked' the SPLC on his Facebook page, just as the FRC attacker had."
Despite these "near-fatal incidents," however, the SPLC continued to issue false accusations. "In 2018, the organization was forced to pay a $3.4 million settlement for labeling Maajid Nawaz, a British political activist, an 'anti-Muslim extremist,'" McClusky pointed out. "They were also compelled to issue an official apology for placing Republican presidential candidate Dr. Ben Carson on their 'extremist watch list' in 2014."
Abudu's ties to the group, together with her personal statements, will surely be reflected in how she comports herself as a judge, McClusky now argues. "The ties between the Biden administration and the SPLC are alarming," he wrote in March:
They are also unacceptable at a time when our weaponized government agencies are already discriminating against conservatives and people of faith. Every senator should be held accountable for their vote on these judicial nominees. It is time to stand up for the fair application of the law, including when it comes to one's political opponents.