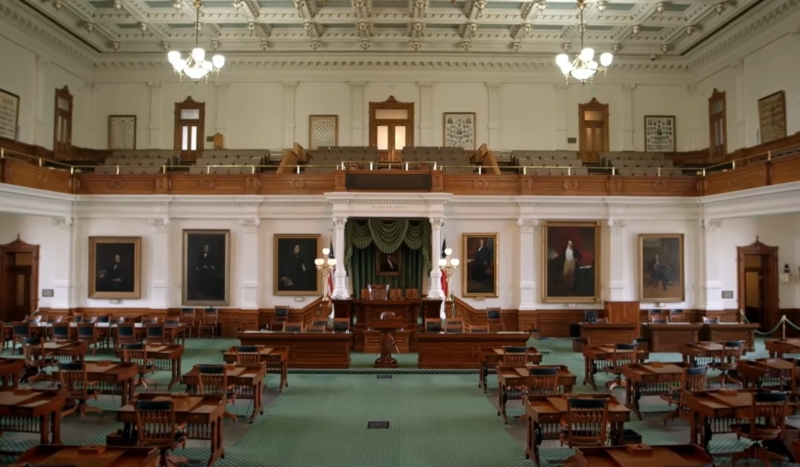 CV NEWS FEED // Sen. Marsha Blackburn, R-TN, asked the Senate to authorize a subpoena to the estate of Jeffrey Epstein in order to release the flight logs of the notorious child sex trafficker's private plane.
"Given the numerous allegations of human trafficking and abuse surrounding Mr. Epstein, we've got to identify everyone who could have participated in his horrific conduct," Blackburn stated in a Thursday press release.
"The American people deserve to know the names of every person who participated in Jeffrey Epstein's human trafficking ring," she reiterated on social media the same day.
"We need to see his flight logs," Blackburn continued. "I've asked the Senate Judiciary Committee to authorize a subpoena to his estate so we can review these documents."
Blackburn announced the subpoena during a Senate Judiciary Committee hearing Thursday.
Her dramatic countermove came after a string of accusations by Judiciary Committee Chairman Dick Durbin, D-IL, that pro-life Supreme Court Justice Clarence Thomas has engaged in unethical conduct. The accusations swelled in the months leading up to Thomas's leaked position on the case of Dobbs v. Jackson, in which the conservative justice sided with the majority to overturn Roe v. Wade.
"Amid a fiery exchange between the two lawmakers, Blackburn announced a series of subpoenas, including the one against Epstein's estate," The Daily Wire reported .
"Given the numerous allegations of human trafficking and sexual abuse surrounding Mr. Epstein, I think it is very important that we identify everybody that was on that plane, and how many trips they took on that plane, and the destinations to which they arrived," Blackburn said during the hearing.
The senator also announced her filing of a subpoena to liberal Supreme Court Justice Sonia Sotomayor's staff and book publisher.
"Justice Sotomayor's staff have pressured public institutions where she has spoken to buy her books," Blackburn said to Durbin on the Senate floor. "Books, by the way, that have earned her nearly $4 million. I haven't heard you talk about that."
"I've also filed a subpoena authorization for [Health and Human Services] Secretary Xavier Becerra to come before this Committee and explain to us how he lost track of 85,000 unaccompanied children," she continued.
In July, Becerra struggled to explain the scandal of the lost migrant minors at the border when testifying in front of a House subcommittee.
Blackburn also filed a subpoena for "all documents relating to any political donation by Special Counsel Robert Mueller's staff" and a subpoena "to compel DOJ and the FTC to provide all documents related to any investigation into Elon Musk."
A subpoena is a written request ordering a party to attend and testify in front of a court.
Epstein was found dead in his jail cell on August 10, 2019 – just one month after his arrest on sex trafficking charges. While his death was officially ruled a suicide, many observers have suspected that foul play was involved.