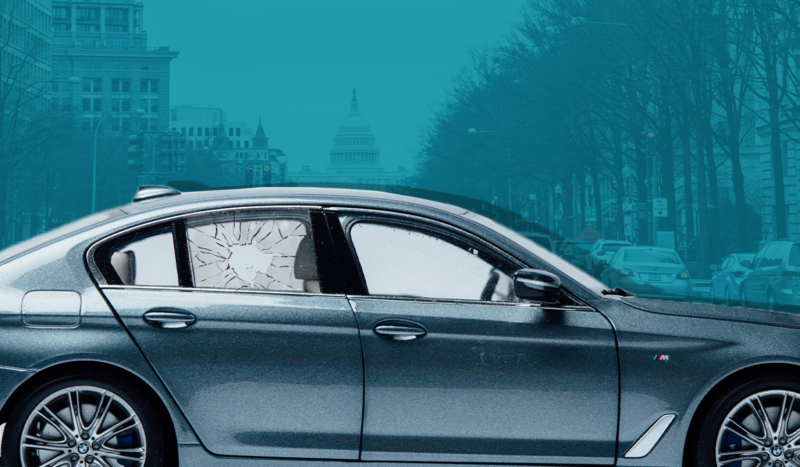 CV NEWS FEED // A Secret Service agent reportedly opened fire at a group of would-be carjackers in Washington D.C. late Sunday night.
The agent was assigned to protect Naomi Biden, 29. The member of the first family is the eldest granddaughter of President Joe Biden and the eldest daughter of Hunter Biden.
The Associated Press (AP) reported that the incident was sparked when "three people tried to break into an unmarked Secret Service vehicle" in Georgetown, D.C.. 
The vehicle, an SUV, was "parked and unoccupied" at the time. The perpetrators attempted to enter by breaking its window.
Georgetown is a historic, affluent neighborhood with a vibrant nightlife. Naomi Biden was out in the area with a group of Service Service agents when they noticed the SUV break-in effort.
FOX News noted that the encounter began at around 11:58 pm. "A federal agent discharged a service weapon, and it is believed no one was struck," FOX reported. "The offenders immediately fled the scene in a red vehicle and a regional lookout was issued to supporting units."
"There was no threat to any protectees and the incident is being investigated by the D.C. Metropolitan Police Department and the Secret Service," said a Secret Service spokesperson.
Naomi Biden is currently employed as an attorney at a law firm that provided pro bono pro-abortion legal services in the wake of the Dobbs decision. She and her now-husband resided at the White House for several months last year, prior to the couple's heavily publicized wedding there.
The attempted carjacking was just the latest occurrence in a wave of crime that has plagued the nation's capital in recent months.
According to FOX, police in D.C. "have reported more than 750 carjackings this year and more than 6,000 reports of stolen vehicles."
Early last month, Rep. Henry Cuellar, D-TX, was carjacked at gunpoint in a similarly upscale D.C. neighborhood.
"[Three] armed assailants approached the Congressman and stole his vehicle," Cuellar's chief of staff said at the time.
The congressman was unharmed and his car was ultimately located and returned.
"D.C. is dangerous," observed Cuellar's friend Sen. Mike Lee, R-UT, in the immediate wake of the October 2 altercation. 
"Something's gone terribly wrong here—for far too long," Lee emphasized. "Congress has the sole power to make D.C.'s laws, and must intervene."
As CatholicVote then reported:
Cuellar's attack was not the first time a member of Congress or their staff was recently the victim of a crime in D.C.

In February, Rep. Angie Craig, D-MN, was assaulted in an elevator in her apartment building, allegedly by Kendrick Hamlin, a 26-year-old homeless man. Hamlin had reportedly grabbed her neck, but she was able to escape without significant injuries by throwing hot coffee at him in self-defense.